As 2022 comes to a close, homeowners are looking to the experts for the latest interior design trends in the coming year. The year 2023 invites change and a fresh perspective on our interiors. So, it's no wonder that many homeowners are eager to turn the page and start anew. When it comes to 2023 interior design trends, we're seeing a mix of bold statements, familiar looks from the past, comforting spaces, and some continuation of popular 2022 themes.
If you want to hop on the latest trends for the new year, we've got you covered. Here are some of the hottest interior design styles to look forward to in 2023.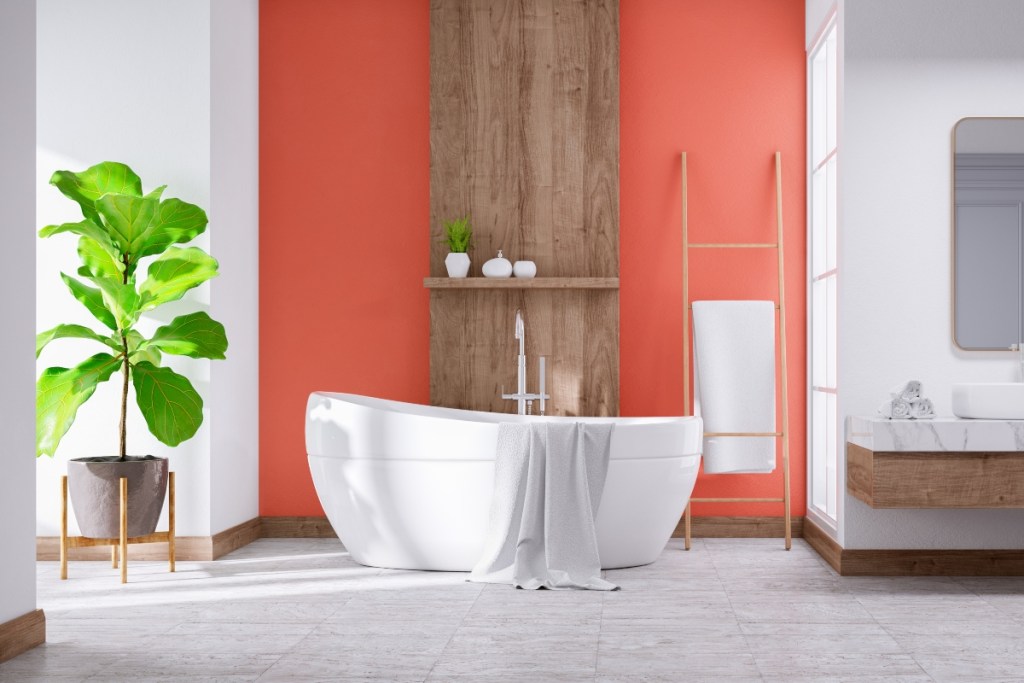 Less neutrals, more color
Neutrals might have held the spotlight a few years ago, but interior design is trending towards bolder and more vibrant hues. With jewel tones entering the home through trends like maximalism, it's no surprise that 2023 home design will feature fewer neutrals and more color.
Gideon Mendelson, founder and creative director of Mendelson Group, Inc. says he wants "to see designers adding more color and pattern to these sculptural spaces to make them feel more personal and interesting, and provoke more thought." After all, neutrals have a tendency to feel dull or boring. Color invites us to explore our personalities and dive into self-expression. The goal of this 2023 trend is to make your space a reflection of yourself through intentional color palettes.
A continuation of the beloved wellness space
Wellness spaces are not a new concept in home design, but they're certainly a prominent trend. Gideon Mendelson elaborates on this, saying, "Because of the pandemic and our ability to work more from home, we're spending more time there, and therefore, our thinking about our time there has changed." Things like at-home yoga studios, home spas, and wellness rooms have since gained much popularity.
Mary Maydan, founder and principal of Maydan Architects, adds, "COVID-19 changed the way we think about our homes and underlined the need to create spaces that help promote self-care and wellness." When looking to create a wellness space in your house, she says, "It can be achieved by creating spaces that are more zen, by adding spas to the home, and by bringing nature and the outdoors inside."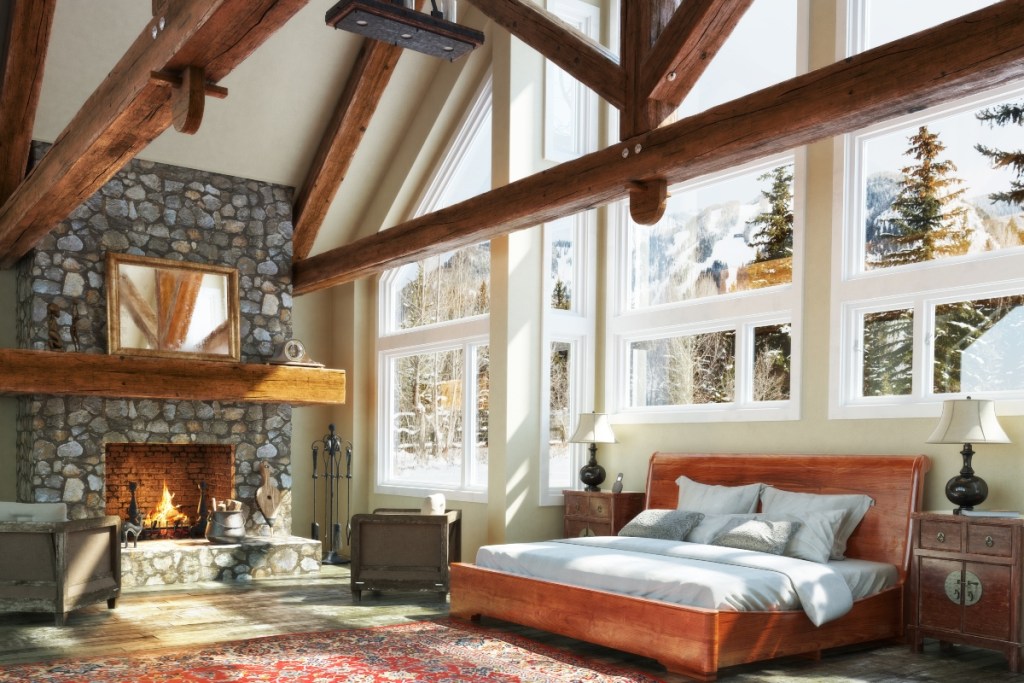 Natural materials take great strides in 2023
Wellness spaces aren't the only way to make a space feel zen. If you want to create an organic look for your home, opt for more natural materials. Biophilic design entered the home in the past few years, and it's here to stay! Anna Baraness and Kristin Tarsi, co-founders and partners of Studio AK, have some great advice to create an organic and natural look in your space.
"We are all drawn toward natural materials," they share, "particularly oiled or stained woods with grain and stones with movement." Playing with organic shapes and textures can help your home feel more natural and add a touch of relaxation.
Krisha Salud, director of interiors at StudioLAB, also encourages homeowners to consider using warm woods for a natural look. She states, "The use of warmer wood tones and an earthy color palette in furniture and fabric will continue to rise." This 2023 interior design trend will help homeowners reconnect with Mother Nature through a more biophilic design.
Curves are making their comeback
Since organic materials are taking center stage in 2023, a similar phenomenon is happening in furniture. Do you remember the classic curved furniture from the mid-century? If not, don't worry. Home design is here to create a sense of nostalgia by reintroducing curves in the home.
Mary Maydan of Maydan Architects says, "Rounded shapes have been popular for a while now and continue to be a huge trend. Curves and organic shapes are here to stay in 2023."
Julien Legeard, founder of Legeard Studio, also shares a key way to incorporate this trend into the home by stating, "We're exploring a new concept for 2023: A curved countertop with a curved breakfast area. Over the years, the kitchen has had large, 6-inch thick, marble countertops that are quite brutalist. There's no softness. To steer away from the traditional straight lines, we're using stone, tile, or marble countertops with a curve, and including a breakfast area a step down with a counter-curve."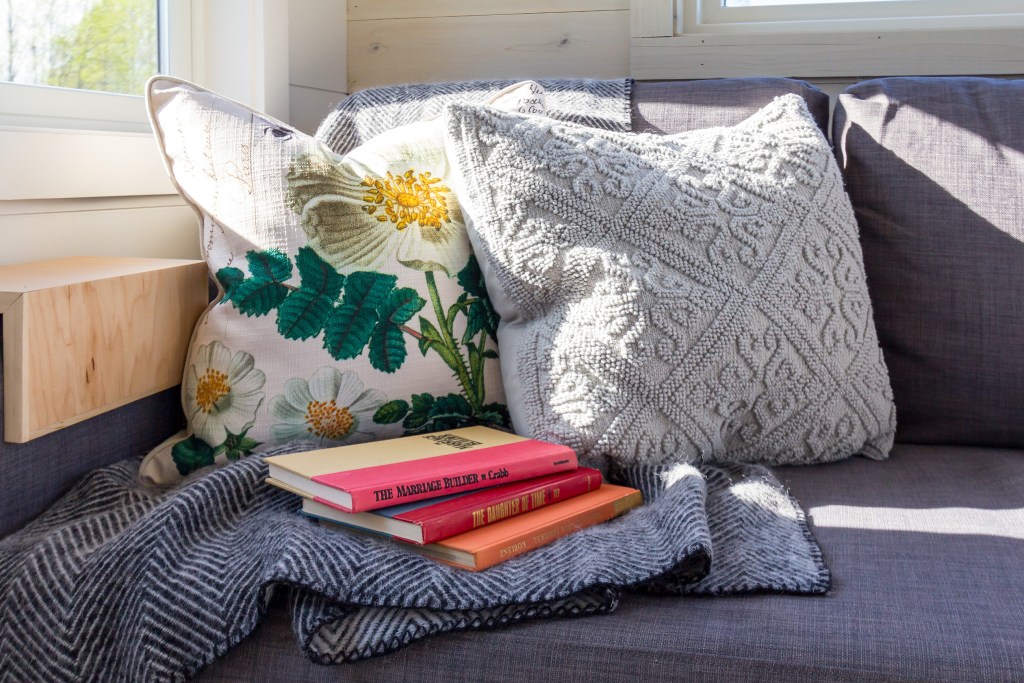 Ramp up texture with mixed materials
Texture plays a big role in home design. For a successful look, you'll want to focus on blending different textures throughout your space. In 2023, this idea is expanding, as the experts move toward more layering and unique blends of materials.
Anna Baraness and Kristin Tarsi from Studio AK say, "We anticipate seeing more layered textures and mixed materials within the same piece of furniture. For instance, a sofa with a faux leather wrapped frame and chenille upholstery or an upholstered ottoman with a wood tabletop." Rather than attempting to add texture through rugs and accent pillows or blankets, 2023 home design will add more dimension through the furniture you bring to the space.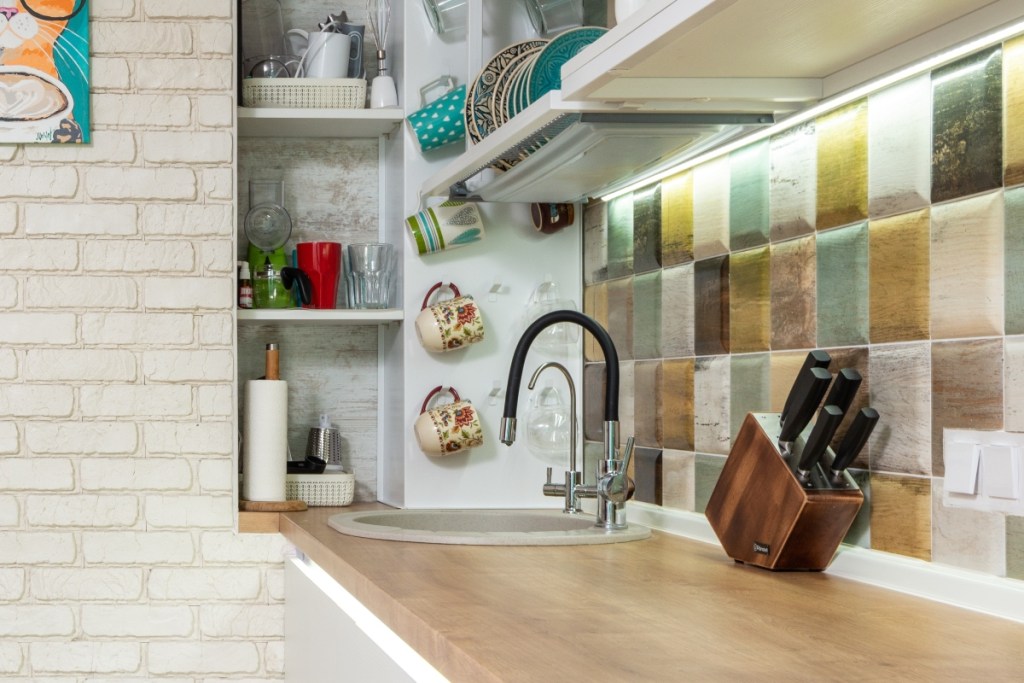 Bold and dramatic stone is having its moment
With natural materials on the rise in interior design, we can expect materials like stone to become more prominent in 2023. Some designers like Eilyn Jimenez, founder and creative director at Sire Design, express that not only will stone become a feature in many spaces, but we're likely to see this material make a bold impact on design.
Jimenez says, "Lately, our team at Sire Design is drawn to bold stones. Used in kitchens, bathrooms, and more and more in living spaces, we opt for the rich colors and textures to layer drama into the home." Materials like zellige tile, colorful stonework, and more organic shapes are expected to trend in 2023.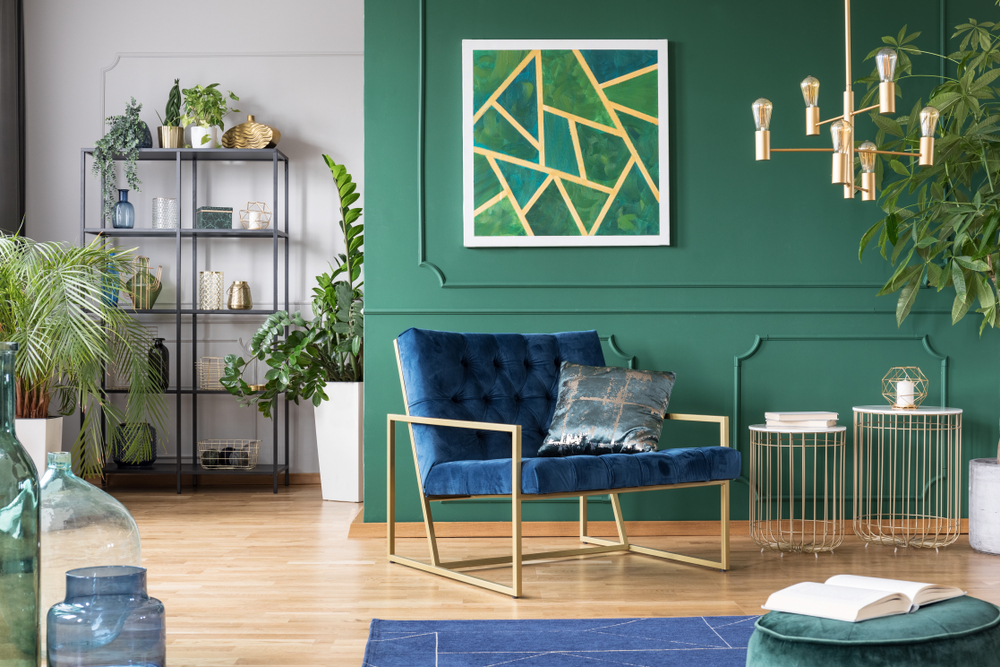 Gold is here to stay
Gold has always been a fanciful addition to home design. And with metals becoming a popular accent for spaces in home designs past, it's great to see it continuing into the new year. What better way to implement this unique feature than through the most extravagant metal around: gold.
Susan Hayward, founder of Susan Hayward Interiors, says, "Gold is back forever. We will, hopefully, never see brushed nickel again. This parallels the overarching trend of warm tones over cool tones." As warm tones and bold interiors carve into this era of home design, gold accents will make a great impact on our spaces.
Take it from the experts. These are some of the most highly anticipated trends in 2023 home design. With the continuation of natural influence and biophilia in the home, nostalgic resurgences of curves and gold, and new iterations like bold stonework and vivid colors, we expect 2023 interior home design to be expressive and unique. Interiors with personality and fervor are trending, so now is the best time to hop on the bandwagon and get experimenting with your personal style.
Editors' Recommendations