With the COVID-19 pandemic, we've been spending more time at home — and getting a glimpse into how our coworkers live via seemingly endless Zoom meetings. If you've found your interior design and home decor to be a bit lacking (or even uninspiring), you're not alone.
Charlie A. Bolivar, interior designer at Charlie's Designs LLC, noted that the pandemic has opened people's eyes up to how coworkers, family, friends, celebrities, and even news anchors live. "Many people have now realized how important it is to have a home that is not only beautiful enough to be introduced to others, but is also well designed and functional enough to allow us to spend more time (including work time) at home," he said.
So what's on the horizon for 2022? These are the new interior design trends that can help you achieve that perfect look.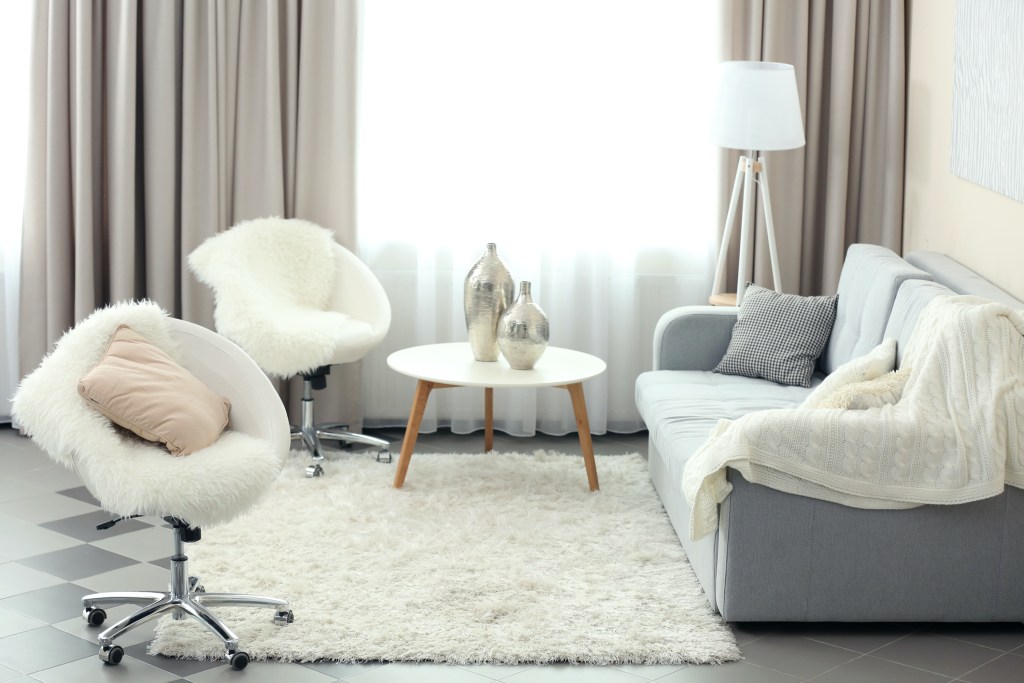 Comfort and coziness
The dramatic changes brought on by the pandemic have made people prioritize comfort more than they had in the past. "Comfort is in a huge, huge forward motion," Evelyn Benatar, president of New York Interior Design Inc., said. "During COVID, the way that people are dressing, they want to be enveloped, cozy, and comfortable."
Soft textures are big
That shift in clothing can also be seen in home design. "In our industry, it has always been beauty or comfort. Now we are making beautiful comfort," Benatar noted. Many of her clients are choosing fabrics that are soft to the touch, such as mohair, cashmere, and velvet.
When it comes to home offices, a "large amount of people want to be enveloped in their spaces," Benatar said. She has decorated home offices with faux suede walls, upholstered walls, and quilted accessories "that kind of envelop you."
Curves are making a comeback
The need for coziness is also reflected in homeowners' choices when it comes to shapes. Round shapes and curves make people feel as though they are being embraced, which can provide a welcome sense of comfort in the challenging times we're still going through because of the pandemic.
Benatar said, "I'm seeing a lot of round shapes," especially in sofas, chairs, and coffee tables. Round shapes and curved lines can also be used in cabinets, kitchen islands, rugs, mirrors, and other accessories.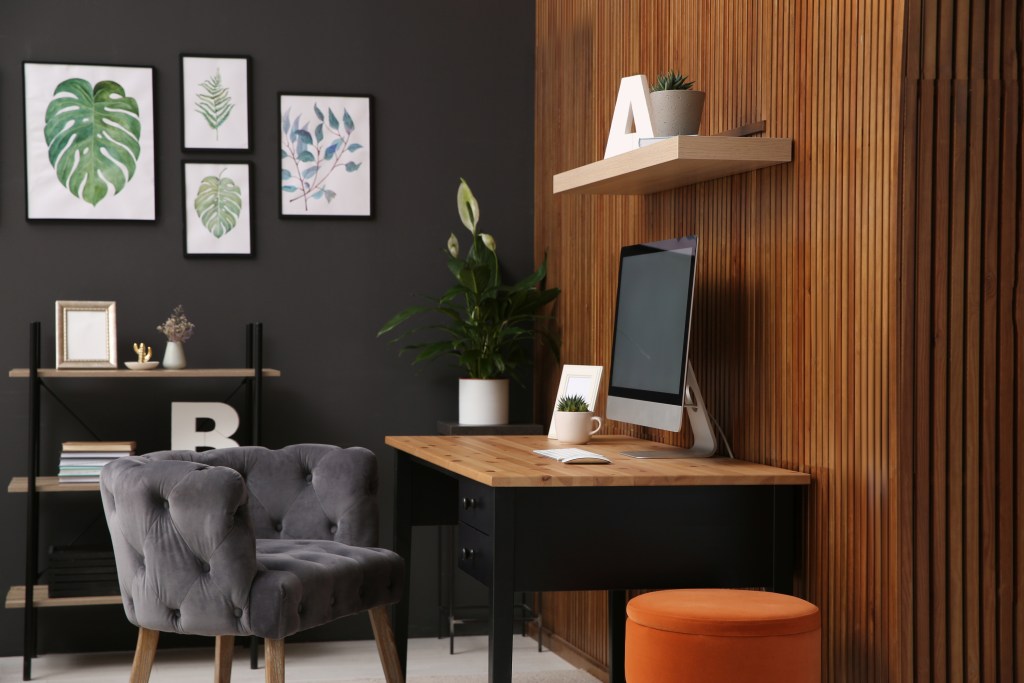 Functional work-from-home spaces
The sudden shift to remote work forced many people to work from their kitchen table or another location that was definitely less than ideal. Now that remote work is here to stay for many, at least on a part-time basis, having a comfortable and quiet place to work at home is paramount. Homeowners are designing dedicated workspaces with comfortable furniture, as well as colors and designs that make those areas relaxing.
Marilyn Z. Sygrove, president of Sygrove Associates Design Group Inc., noted that homeowners are looking for multifunctional furniture, such as "…work-from-home cabinetry that has multiple purposes — desk, dining table, storage, and standup desks."
"Your home will be your everything, but the challenge [is] to also find serenity and peace and get away from work — it is a tall task," Sygrove added.
Erika Barczak, senior designer at By Design Interiors, noted that homeowners are focusing on the perceptions of people who may never see their houses in person.
"Another rise is decorative built-ins, bookshelves, or cool artwork for home office vignettes," Barczak explained. "Think of the background of your Zoom calls — people are video conferencing now and beginning to really pay attention to what's behind them while sitting at their desk. We are getting amazing requests to help people create vignettes for their video calls that will be interesting and make them look good!"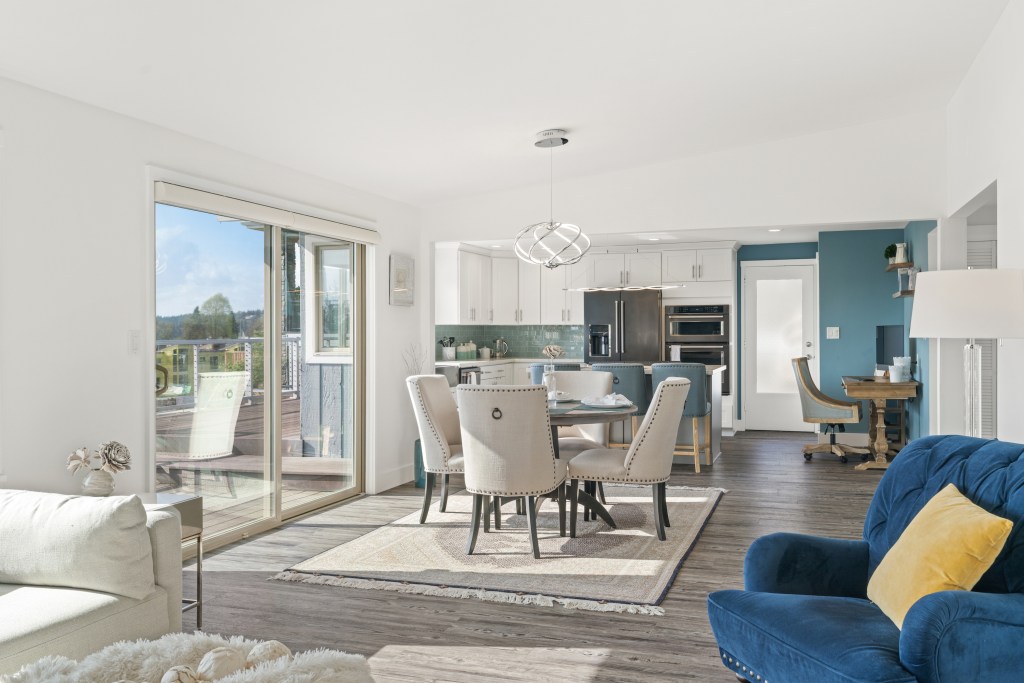 Emphasis on functionality in general
With people stuck at home because of the pandemic, decorating with pieces that are practical has become more important than ever. Those priorities are reflected in homeowners' choices when it comes to furniture designs and materials.
"The world has changed," Sygrove pointed out. "The home environment has forever changed so that we can [do] multiple things in each room rather than one designated task."
For example, Sygrove said, "Larger kitchens in new homes are the hub for cooking, entertaining, doing homework, meetings — you name it!"
Sygrove said homeowners should "take account of their present interiors, take a hard look at what is functional and what is not, get rid of useless furniture, and shop the online resources, as well as flea markets, to find new functional furniture, such as a dining table and dressers that will get day in and day out use."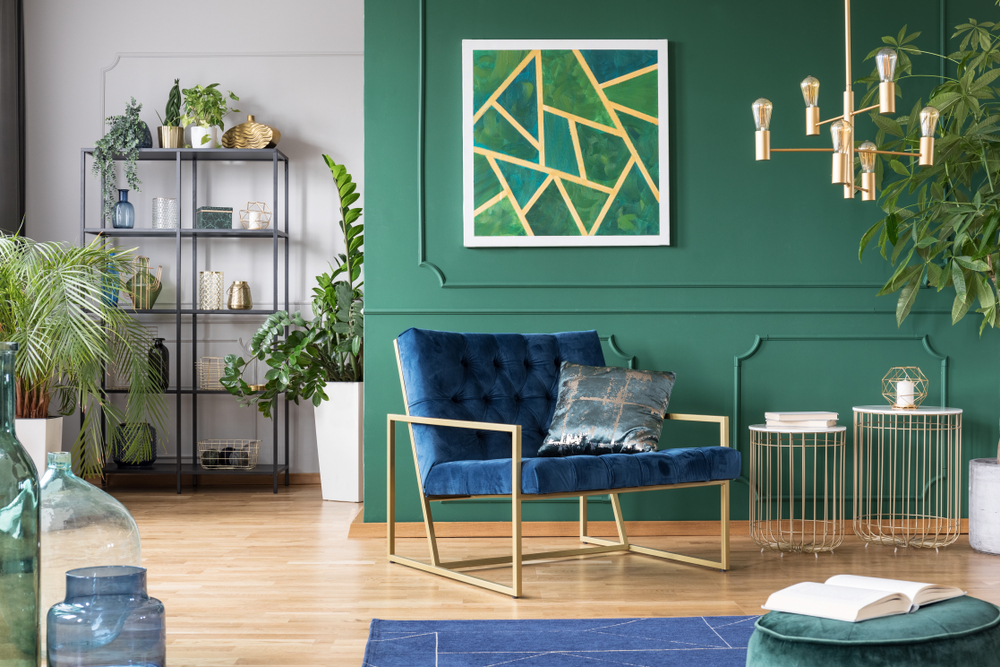 Bolder designs and color choices
Feelings of boredom and isolation, as well as inspiration drawn from seeing how other people live, has inspired homeowners to embrace fun designs and to experiment with styles they might not have considered prior to the pandemic. Homeowners have been moving away from minimalist design, with its heavy use of white, and selecting bold colors and patterns.
Color
Red and green have become popular among those who want to showcase their own individual styles and who have felt drawn to nature during the pandemic. Some interior designers believe the surge in the use of bold colors reflects a growing sense of optimism. Homeowners who want to move away from the minimalist aesthetic but who shy away from bold colors are using neutral shades, such as beige and cream, to create a warm and cozy vibe.
Striking design
Homeowners are also rediscovering wallpaper. "It just adds so much to a space!" Barczak noted. "Wallpapering a room can be super subtle or dramatic; even wallpapering an accent wall can have the same subtle or dramatic effect."
Homeowners are experimenting with other materials and designs they might not have considered in the past.
"A new trend I am seeing is getting playful with wall paneling!" Jenni Warsitz, lead designer at By Design Interiors, noted. "Mix up the standard horizontal or vertical patterns with more decorative designs such as chevron and funky geometric designs."
Warsitz also said that homeowners are having more fun with tile. "Clients want to be more daring and adventurous with their tile selections, especially in wet bar areas and backsplashes," she reported.
Another trend is the mixing of floral patterns, antiques, and textures. For many people, figuring out how to combine different designs and create a pleasing aesthetic is a challenge.
"That's where we come in," Ayca Stiffel, senior designer at By Design Interiors, said. "We [designers] are here to blend the two — classic and modern. We are trained to have the eye to edit and mix styles, making sure each design style pairs together to be cohesive and timeless."
Making the old new again
Supply chain issues have been causing shortages and long wait times for products ordered online. Those challenges, plus a desire to protect the environment, have inspired people to reuse and repurpose old furniture and accessories and to decorate their houses with antiques and family heirlooms.
Those trends allow homeowners to create unique personal spaces. "People are tired of the overly 'clean,' uncluttered look as not being 'human,'" Sygrove stated. "They want to embrace their collections, whether books, textiles, silver, or plates. They are looking for creative ways to light and display them."
Focus on environmental impact
Environmentally conscious homeowners are incorporating more natural materials in their interior designs.
"I have noticed that natural stone is used more often to create interior artwork," Bolivar said. "Natural stone is now often used to create accent walls in bedrooms or living rooms, as an art piece in its own right. Natural stone walls are very glamorous and can be expensive, and [they] can be used to make a very impressive statement in your home."
Sygrove believes that several recent changes are part of a broader trend. "I would use the word 'respect' — respect for quality and craftsmanship of bygone eras, antiques as well as newly handcrafted furniture, fabrics, and papers," Sygrove stated. "Respect for the environment and interest in doing the right thing and being informed before purchasing – how was it made, did the manufacturers treat their workers fairly, was it transported with the least amount of emissions? All are serious considerations to minimize the damage we are doing to the planet and each other."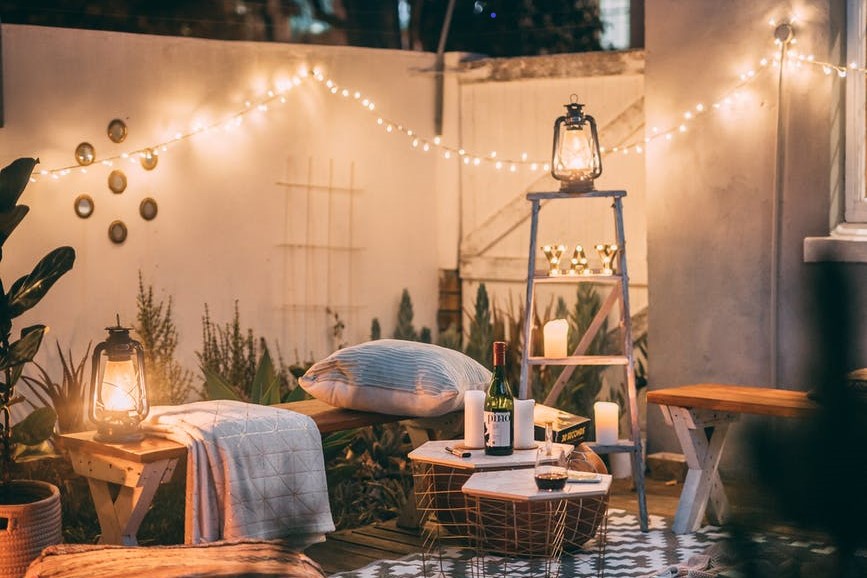 Focus on what makes you happy in 2022
Interior designers expect homeowners to focus on making their houses more functional and comfortable in the next year.
"I think that 2022 will continue to see an increase in the number of people who want to upgrade the overall style and appearance of their homes, which will result in increased spend on interior design (with or without the involvement of professional designers)," Bolivar said.
Styles change quickly, and interior design decisions ultimately come down to what will work for a particular individual or family. "With social media, trends move so fast," Barczak noted. "Some trends are in and out faster than a remodel or new construction home can be built. Because clients are so much more exposed to interiors and design, I tell them to go with what they love. If we see something that makes them gasp a little or have a moment, then that's the thing! That's it…we aren't looking anymore."
Your goal should be to design a home that makes you happy. In the next couple of years, Benatar predicts that interior design will be focused on "luxury, comfort, and happiness."
"Anything that makes you happy and comfortable is in style in 2022," she concluded.
Editors' Recommendations