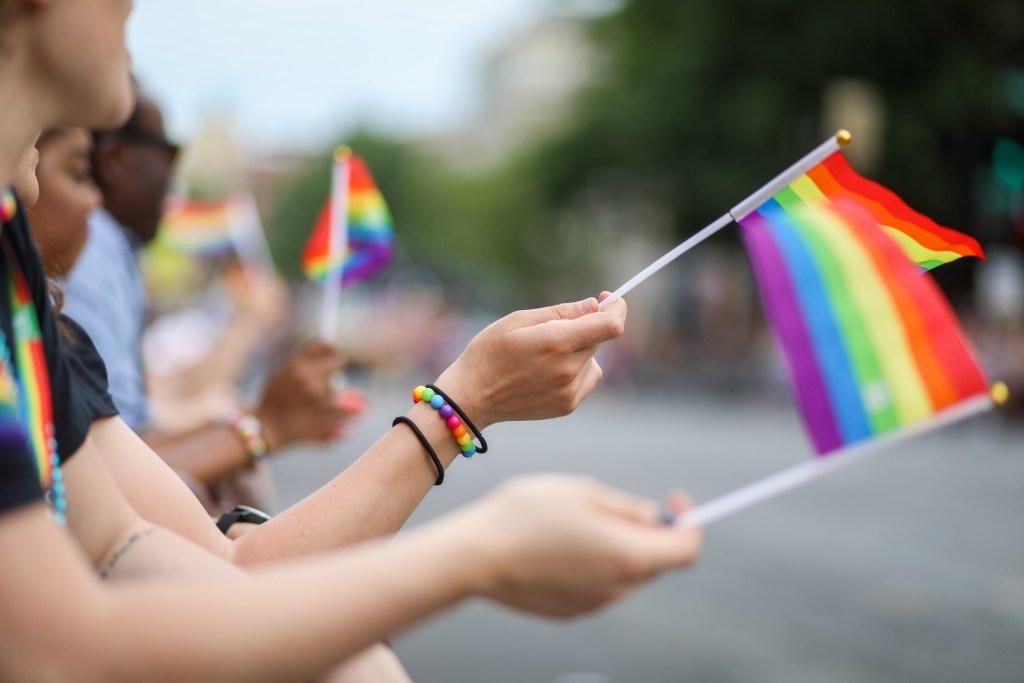 June is LGBTQ+ Pride Month, and we can't think of a better way to celebrate than by supporting small businesses, such as queer-owned Etsy shops. By purchasing products from one of these Etsy shops, you are not only giving your hard-earned dollars to a marginalized community but also shopping small. Many of these home products are handcrafted, and one-of-a-kind, and all of them have one thing in common — their customers can't say enough good things about them.
Fabulously Feminist
This shop strives to bring together products that are gender and eco-friendly. For home, it offers colorful prints, mugs, and wall hangings. Many of the pieces include reaffirming sayings and quotes with eye-catching botanicals (and nature is certainly "in" this year). The New England-based owner, Callie Garp, combines her passion for feminism and gender studies with her love of art in her figurative-based paintings and prints.
The Sisters Stoned
Scent is a secret weapon in home design. If you love the look and smell of candles, check out The Sisters Stoned. Owned by two best friends who turned their candle obsession into a business, this store has a scent for everyone. We especially love their sets like this aromatherapy one, which comes with five candles and gets rave reviews.
That's So Andrew
We love the simple white mugs with black lettering from That's So Andrew. Owner Andrew Taylor strives to create moments of happiness throughout the day, and his mugs do just that. They include simple affirmations that promote pride as well as quotes that will may you smile.
Cottage Craft Handmade
The soaps from this shop are so pretty you may never want to use them (or you could always just buy two). I layer the handmade works of art to create unique patterns and interesting designs. Scents range from lemon poppy seed to sandalwood, patchouli, and vanilla amber. Display them in your bathroom or give them as a gift.
Ray of Gay
This store's motto is: Sometimes the world is black and white, so we try to bring a splash of color. It sells LGBTQIA and Pride merchandise, including flags and pillows, as well as some adorable desk mats.
Lovestruck Prints
This store sells adorable and colorful clothing, accessories, illustrations, stickers, and other screen-printed items from Montréal, Canada. It supports all LGBTQIA communities, and if you love cats on top of it all, this shop is definitely worth checking out.
Pride Asylum
Pride Asylum is an Etsy Star seller with thousands of perfect reviews. If you love jewelry, this shop has it all, with specific pieces for pansexual, transgender, nonbinary, pronoun, gender fluid, and more. It also has new hats, T-shirts, and more. If you "favorite" this shop, you'll get access to sales and further discounts.
Even if you don't identify in one of the groups above, showing your support for everyone, especially given today's climate, is critical. Safety and support are basic human rights every person should feel. Not only does shopping and giving money to these queer-owned small businesses show support, but someone could see you walking down the street in a "Protect Trans Rights" shirt and it may make all the difference in the world to them.
No matter which Etsy shop you visit, showing your support to local, small businesses is something we should all do, not just during Pride Month but all year long.
Editors' Recommendations