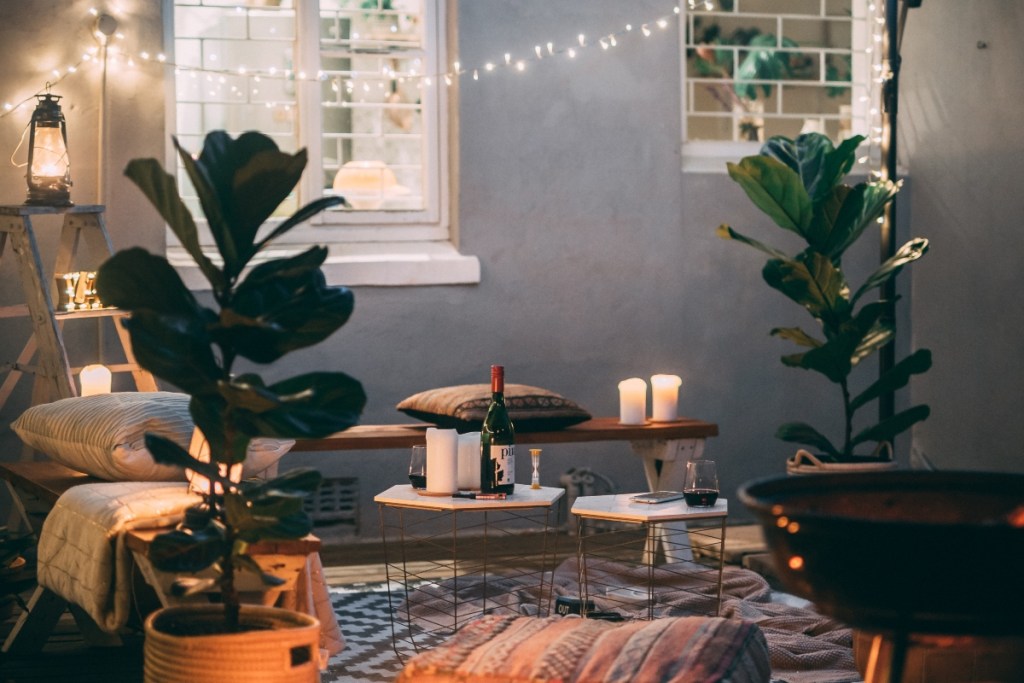 When you don't have much space to work with, you have to look for clever outdoor lighting solutions that function appropriately and don't ruin the look of your exterior design. For those of us with small outdoor spaces like a patio or balcony, unique lighting solutions that don't require a ton of space are a must.
So today, we'll share five unique outdoor lighting ideas ideal for small outdoor spaces that don't sacrifice your design, and we'll show you how best to style these lighting solutions, so you can create functional decor that fits your home. Whether you prefer string lights outdoors or something more unique, we have some solutions for you.
Firefly lights
If you're looking for a cute space-saving lighting solution for your patio or balcony this summer, look no further than . These solar-powered lights look like little swaying lights in the summer breeze. Place them in your planter boxes or outdoor pots to illuminate your space. They aren't bulky and won't hinder your plants. Instead, they might just add a whimsical touch to your mini garden. Alternatively, you can place these stakes in the ground to line the edges of your outdoor patio. They fit perfectly alongside bushes and small shrubbery without appearing out of place.
Mushroom stake lights
With aesthetics like cottagecore, whimsigothic, and fairycore gaining prominence among apartment dwellers, lighting like is a fantastic idea for creating the perfect fantasy landscape. Great for balcony planter boxes, mini gardens, or small pathways, these mushroom stake lights are super compact. You can choose between 12 and 24 mushroom lights to stake around your patio or in planters on your balcony for a mystical look. And for homeowners who want something more spunky and unique, there's also multicolored options.

Fairy lighting
This string lighting solution is a classic. Fairy lights offer a soft and subtle illumination for many patios and balconies without being too bulky or bright. Fairy string lights can loop around balcony railings or hang on small pergolas without taking up any ground or wall space. They are also a great small garden idea if you want to illuminate your flowers at night. String lighting requires no installation and these lights are quite flexible, making them a great lighting alternative for people trying to save money, space, and time. For renters, this is an affordable option that is easy to set up and take down quickly, depending on your needs.
Flower string lights
If you're looking for a unique and quirky outdoor lighting solution, you might like . You can place this super cute lighting addition on the back of chairs or on patio umbrellas, or you can hang them on the sides of your balcony railing for a whimsical look. These flower string lights add a magical touch to your limited outdoor space while also inviting a floral appeal to your exterior. Not only do you get gorgeous lighting to illuminate your sitting area or pathways, but you also get year-round floral decor.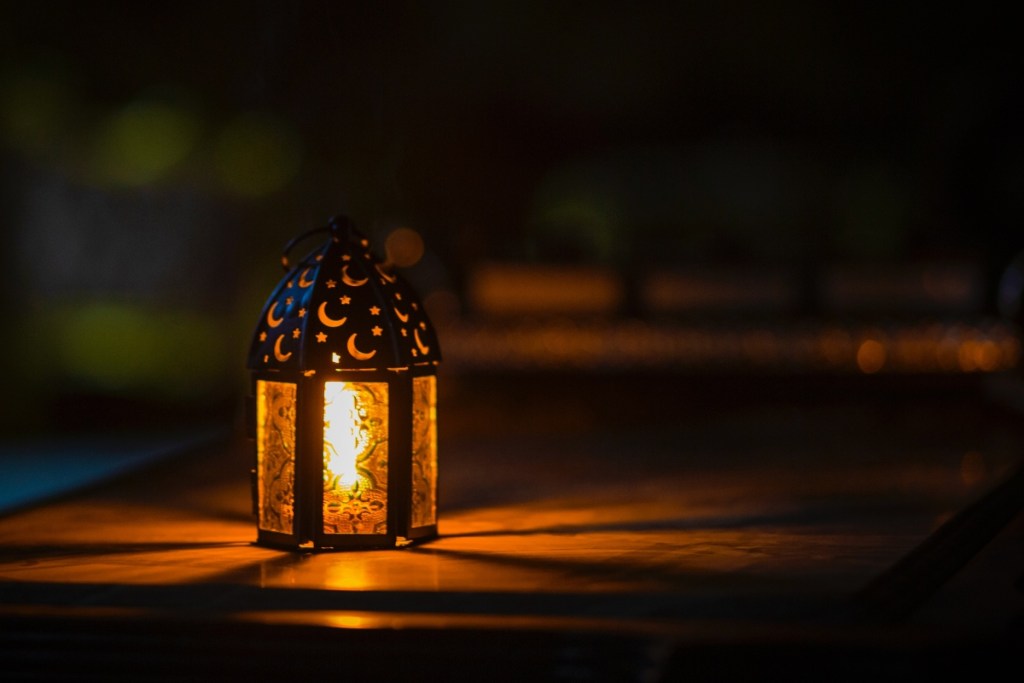 Lanterns
Another classic lighting solution that works wonders for small spaces is the lantern. Lanterns come in several shapes and sizes, making them ideal for a quaint patio or balcony. These lights can hang from trees or sit on tables or corners of the patio and balcony out of the way of foot traffic. When decorating with lanterns, choose those of various sizes and set them around one another for a layered look. Alternatively, place lanterns in the center of a planter and add foliage or flowers around the sides for a more fanciful and unique effect.
Finding unique and clever lighting solutions for small spaces is tricky, but these options offer any homeowner or renter the perfect subtle lighting without sacrificing the exterior decor. You won't have to choose between lighting and aesthetics with these solutions. And if you're aiming for a whimsical look in your backyard space, then these are just for you.
Editors' Recommendations