The garden is often a homeowner's pride and joy — a key component of their property's curb appeal that they want to show off even after the sun goes down. Any stunning garden should have equally stellar garden lighting to enhance its beauty even at night.
But how much garden lighting is too much? And which lighting options are best to illuminate your garden just right? For outdoor landscape lights that offer the perfect balance, here are four garden lighting ideas to liven up your backyard without annoying your neighbors.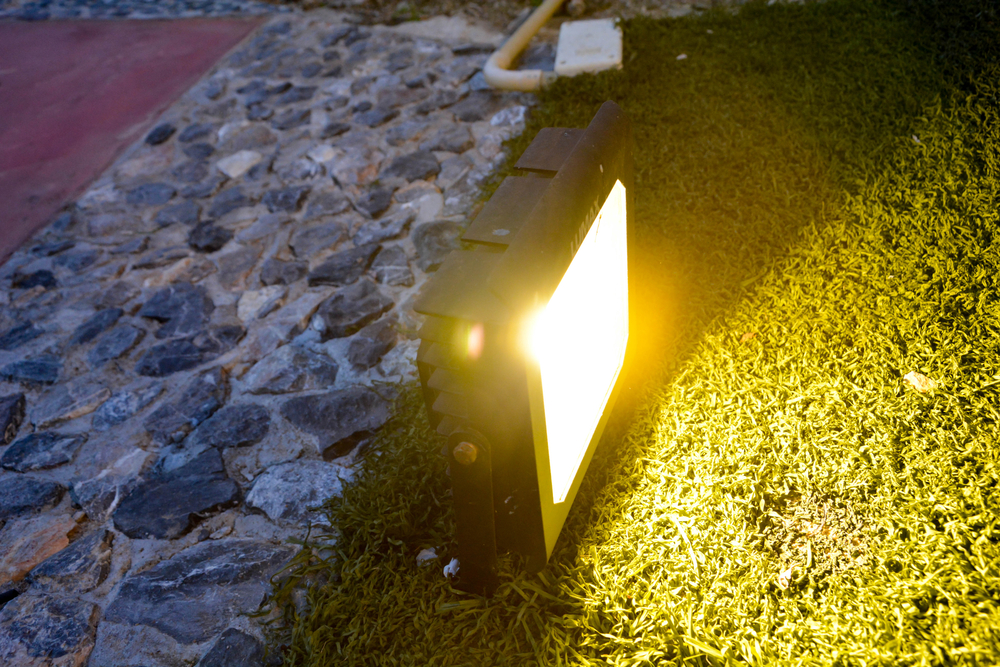 Spotlights
Classic spotlights work extremely well as garden lighting. The light is contained, so it won't spill over into a neighbor's property and it illuminates the parts of your garden that you want to shine. These lights stake into the ground and are simple to set up. When shopping for garden spotlights, you'll often find them sold in sets of two or more.
Solar lights
Another great garden lighting option is solar lights. These are not only energy-efficient options by saving the environment and saving you money, but they give off sufficient light that you and your neighbors will be pleased with. There are several types of solar lights out there — from bulbous ones to solar-powered stakes. Our recommendation is the ground solar lights, which are seamlessly flat and circular to light up your garden from below.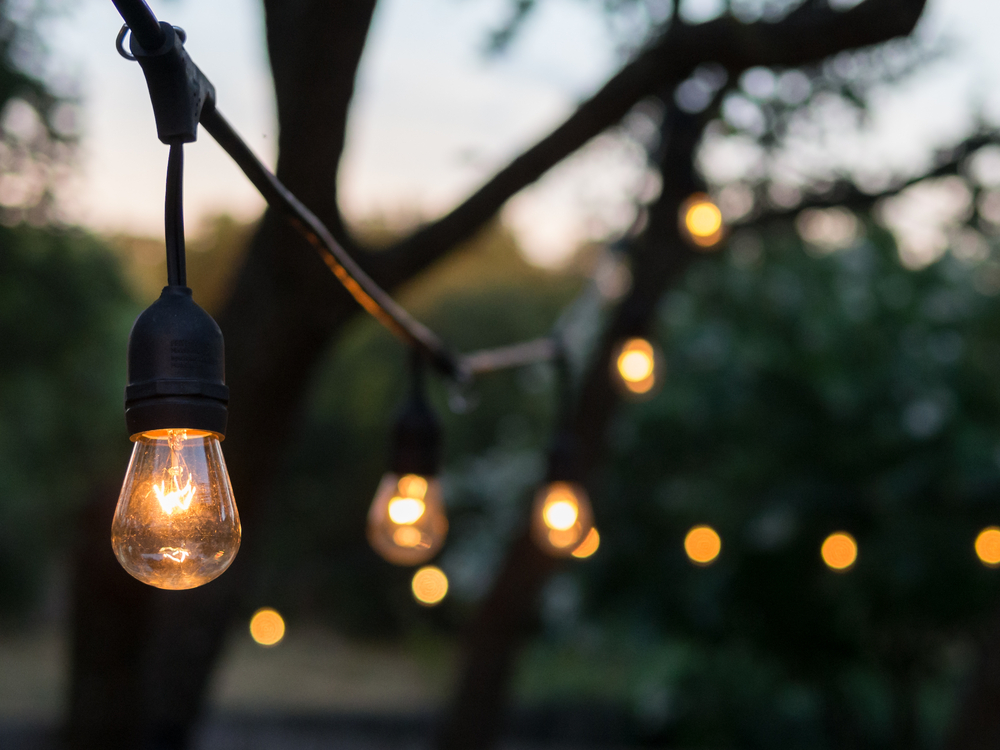 String lights
You may think string lights are only meant for hanging in high places, but think again. Similar to the way we decorate Christmas trees, you can easily arrange a set of outdoor string lights around your plants and shrubbery to brighten them up at night. Or, if you do have a structure above your garden, you can hang your string lights in a traditional fashion as well. Styles of string lights vary quite a bit from vintage to fairy string lights.
Lanterns
Who doesn't love a good garden lantern? This chic garden lighting idea brings a fresh, sophisticated look to your garden. Plus, the lantern contains the light, so it doesn't flood the area too much. They are either sold separately or in sets, so the amount you buy depends on how large your garden is.
When it comes to garden lighting ideas, there are many options to choose from. It all comes down to the vibe you want for your garden and how much light you need beaming from your yard every night. While you want to show off your beautiful landscaping and gardening in the evening, too much light may truly be too much for you and your neighbors. Each of these garden lighting ideas is a great choice that emits a balanced amount of glow to illuminate your blossoming garden this spring.
Editors' Recommendations