Hanging outdoor string lights is a simple, inexpensive hack to transform your patio into an inviting oasis. When the sun sets, it's time to turn on your string lights and step into your personal beer garden-esque backyard. The warm glow of these handy lights creates a charming mood, so you can enjoy spending more time outdoors all year round. Whether you're going for a magical aura or a rustic vibe, here are the best heavy-duty outdoor string lights to create a relaxing haven al fresco.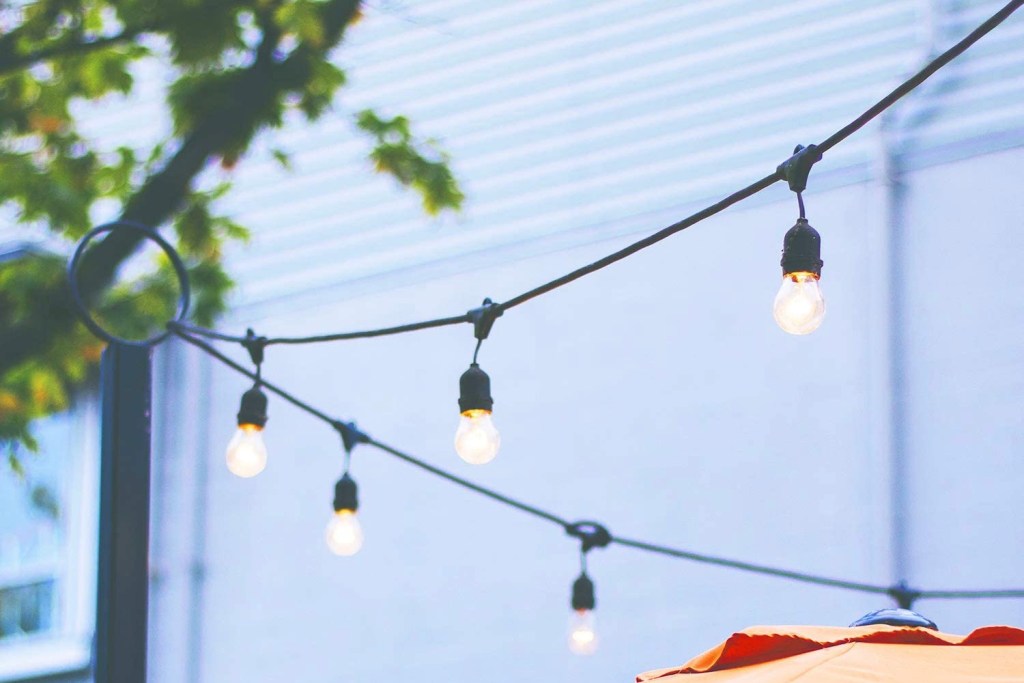 Vintage outdoor string lights
For a retro look that feels like your favorite gastro pub, vintage string lights are the way to go. With Edison bulbs that give off a golden radiance, these lights create a toasty atmosphere that calls you to sit back and relax. Pair them with Adirondack chairs and chill music for the best happy hour in town.
LED festoon globe lights
If you're looking for a white glow that feels more festive, LED festoon globe lights offer the right amount of whimsical brightness. With multiple settings, you can use these convenient outdoor string lights as an accent or as your main source of lighting. For larger areas, you can connect multiple strands together to provide the amount of light you need. Perfect for romantic evenings, just set your festoon lights to the right brightness and let the sparks fly.
Solar LED lantern string lights
Nothing amplifies an outdoor celebration like solar LED lantern string lights. These energy savers are perfect for weddings or birthday parties that start in the afternoon and end well into the evening. Look for models that feature steady and twinkling modes for a stylish soiree. The best outdoor solar string lights stay on for up to 20 hours. For superior durability, look for lanterns made from tarpaulin to enjoy season after season.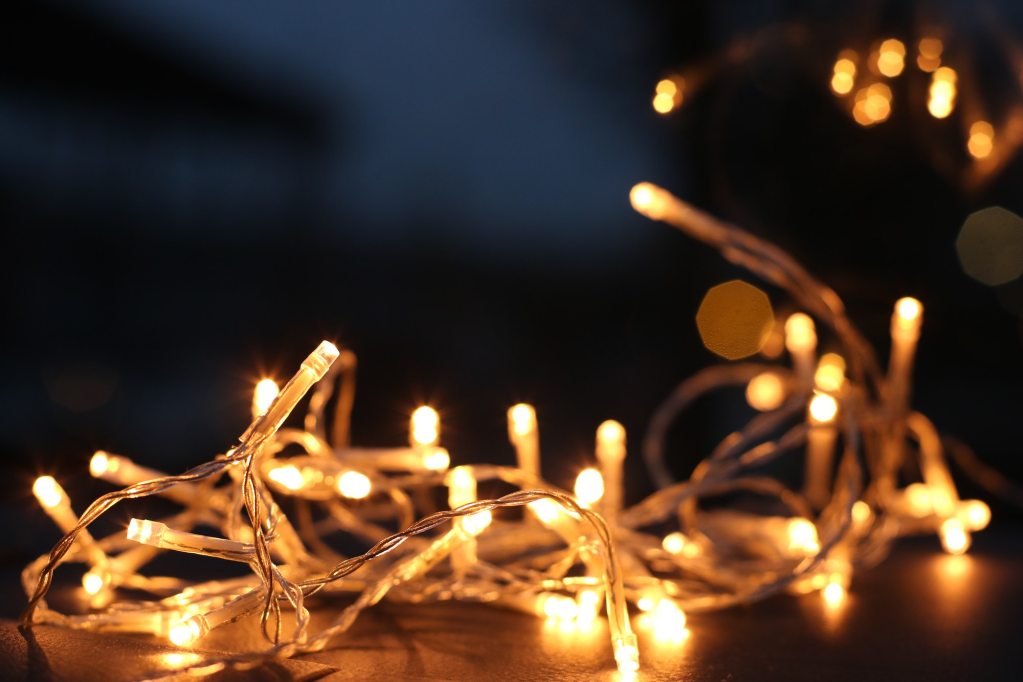 Fairy outdoor string lights
Homes with large trees or lush gardens look magical with fairy string light decor. These dreamy accessories resemble starry skies that inspire you to lie on the ground and enjoy the evening atmosphere. With their delicate lights, these outdoor solutions are also a favorite for kids' bedrooms or centerpieces. You can control the level of brightness as well as the twinkling speed to change it up depending on the occasion.
LED rope lights
With a protective PVC jacket, rope lights offer tiny lights similar to fairy illumination but are more heavy-duty. They have similar brightness to LED, are available in a variety of colors and modes, and are also known for their energy-saving qualities. Wrap them around tree trunks or use them to decorate your outdoor walls to make them pop. While they are more expensive than others, you can be sure that these weather-resistant lights are among the most durable and reliable solutions.
Jar string lights
If you like the modern traditional style, then you'll love jar string lights. These elegant models give your most important celebrations a laid-back ambiance that makes guests feel comfortable. And if you're feeling crafty, you can even make these yourself with fairy lights and your own mason jars or wine bottles. These easy-to-make lights are sure to be a conversation starter at your next gathering.
Colorful string lights
Why limit yourself to white lights when you can add a splash of color to your evenings at home? Colorful string lights are favorites among kids, teens, and adults. They turn your backyard into a festive space where everyone feels lively and fun. Some models allow you to set them to one color or multiple shades, so you can change them up as needed. They're easy to install and provide great accent lighting.
Add brightness to your evenings at home and create a welcoming space with the best outdoor string lights. With so many options and models available, it's easy to find the right lights that match your sense of style. Consider the size of your space and the atmosphere you're looking to create before buying your string lights. But most importantly, have fun with them. They're a functional way to decorate your everyday space while also adding a bit of fun to your special events.
Editors' Recommendations