Interior design trends shape the way you style your home, but personalization is where you get to shine. Personalizing your home's interior decor is a great way to achieve a vibe by using colors, textures, and materials. The overwhelming tone of 2023 in home design is creating a space where you feel good. If this seems like too broad a statement, keep reading — we'll have you on your way to personalizing your home design in no time with these expert tips.
Don't worry about matching
Gone are the days when you must worry about matching colors and textures inside your home. This is excellent news for anyone who always felt their personality was much less tidy than their home's vibe. Jon Sanborn, the co-founder of SD House Guys, suggests "mixing different metals throughout the house to create a more unique and interesting look." Think brass hardware in the kitchen with stainless steel appliances. Just don't get carried away — paying no mind to matching colors could get dangerous.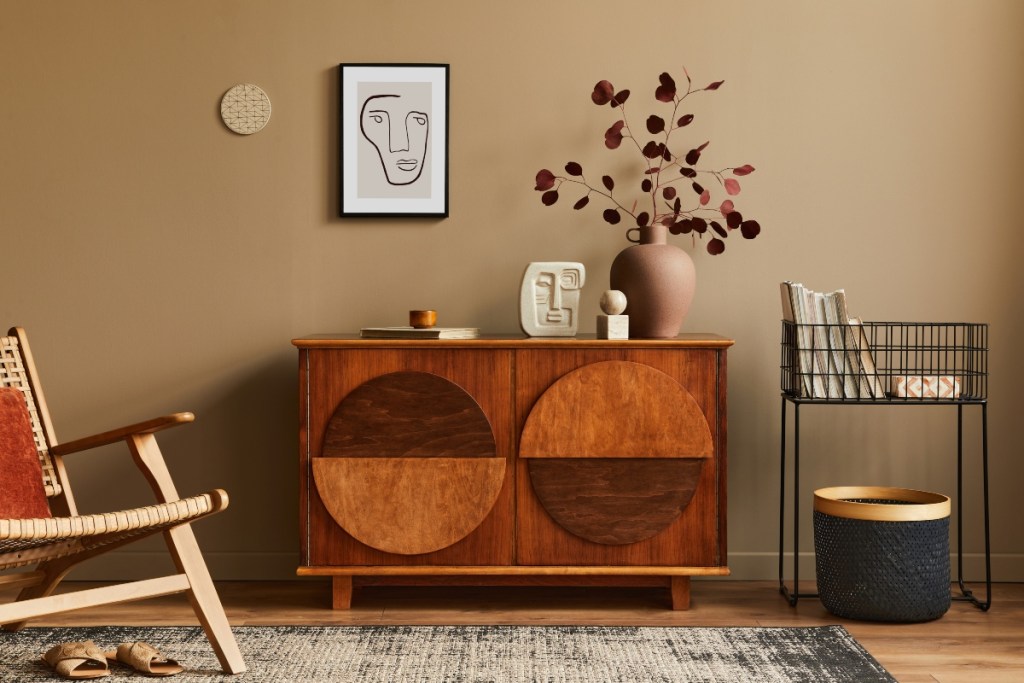 Upcycle
Also, don't worry about the fact that your great-grandma's lamp doesn't match anything else in your den. If you have a vintage or heirloom piece or two that you want to display, go for it. You don't have to remodel an entire room anymore if you want an eclectic touch in your home. This is a great way to upcycle furniture that has been in storage or needs a change of scenery.
And if you're not fortunate enough to have inherited furniture stored away somewhere, don't worry. You can usually find some pretty great pieces at secondhand shops and even yard sales. Remember, if it makes you feel good, give it a shot. Just don't overdo the vintage or eclectic pieces — it will get overwhelming and busy if there is too much going on.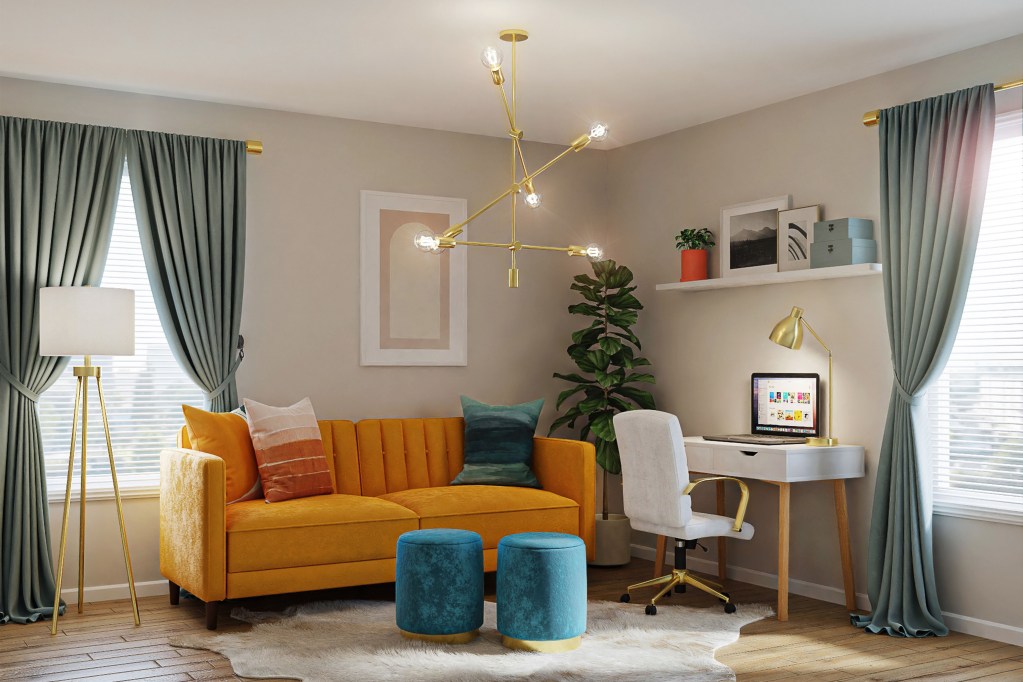 Embrace individuality
Design trends were modern and minimalistic for years, and we're finally seeing those trends shift toward more individuality and character. Whether you're celebrating a specific defining detail of a room (like an exposed beam or unique archway) or creating a space for a particular hobby, don't be afraid to define a room by its contents or the activities carried out in it. Think craft room with tons of closet space, organizational details, and a large work surface, or a reading room with skylights, plants, and beanbag chairs.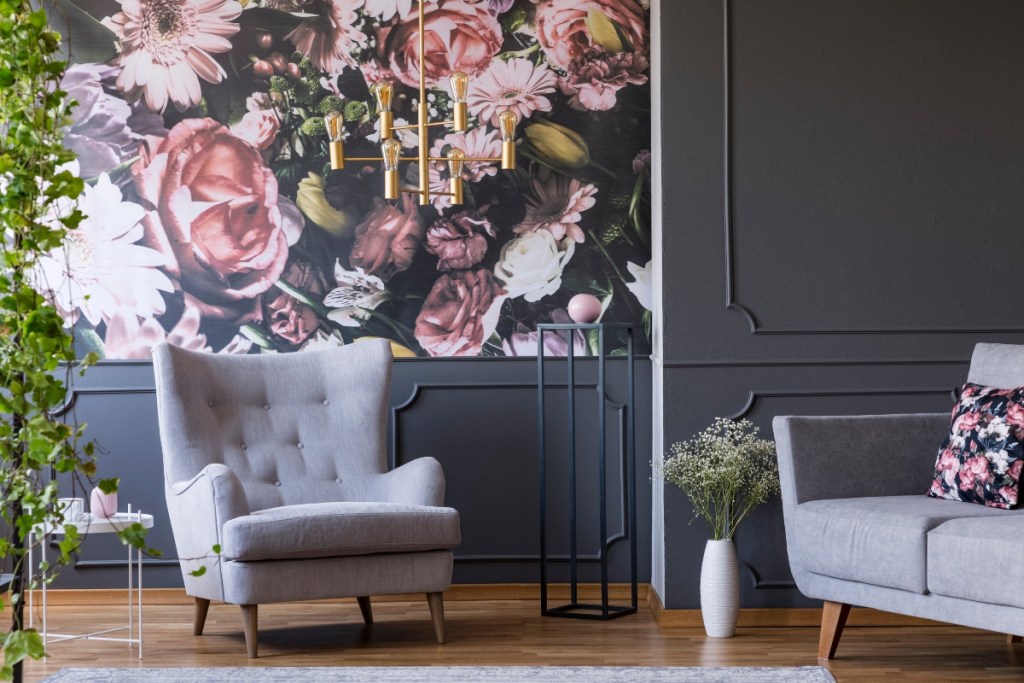 Materials
Zellige tiles have been popping up all over in kitchens, and hewn stones are beginning to have their moment. The imperfect charm of tiles and stones brings personality into any design, and you don't have to worry about finding a material that "matches" your tile choice anymore.
Rough textures paired with more refined aesthetics create a visual contrast that is popular. Materials like stamped patterned tiles and different geometric shapes are also everywhere right now in interior design. Choices that used to be considered brave are now becoming more mainstream, with bold colors, patterns, and materials making a name for themselves.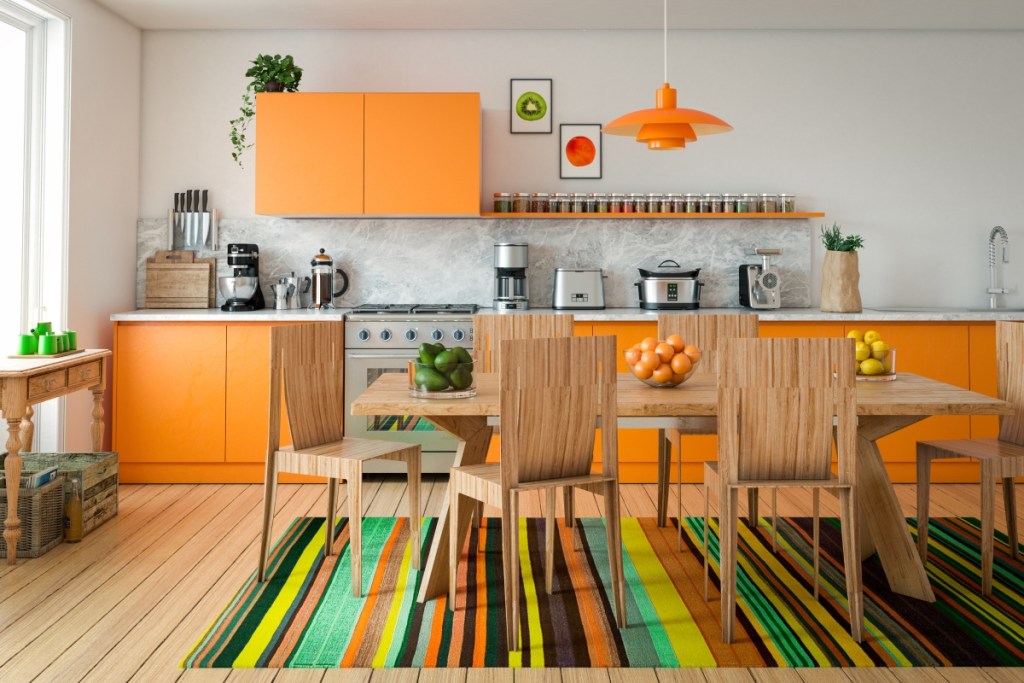 Bright colors
For what seems like decades, monochromatic color schemes have been popular in interior design. Thankfully, 2023 is looking to be the year of the bold color. Go ahead and paint that accent wall bright orange. Want those bright blue kitchen cabinets? Go for it. Want a pop of color in your dining room? Consider painting the ceiling a bright hue. A bright color in a room will stand out and give the room a happy vibe while also creating a focal point. Don't be afraid to pair two colors that you wouldn't normally choose — you may be pleasantly surprised with the result.
Closing thoughts
Whether you're thinking about remodeling your entire house or just one room, there are some big decisions to be made. The good news is, and experts agree, home decor is moving more toward warm and comfortable and away from cold and modern. With so many people spending a ton of time at home over the past few years, this makes sense.
Matching is no longer a huge deal — in fact, go ahead and mix and match those materials and textures for a more relaxed vibe. And don't be afraid to embrace the eclectic side of your personality by using furniture, fixtures, or colors that make a statement or incorporate that family hutch cabinet you've been storing for years. If it makes you feel good, go for it. After all, it's your space.
Editors' Recommendations