Renovating your home, even if it's just a single room, is a big project. And with any home makeover comes a remodeling budget, estimating the total cost of materials, labor, and any unforeseen expenses. Kicking off your renovation without a hitch hinges on preparing a proper remodeling budget to show general contractors.
For tips on drawing up an effective and reasonable remodeling budget, we consulted with Oregon-based contracting company Lamont Bros., known for tackling many of the design and construction projects at HGTV.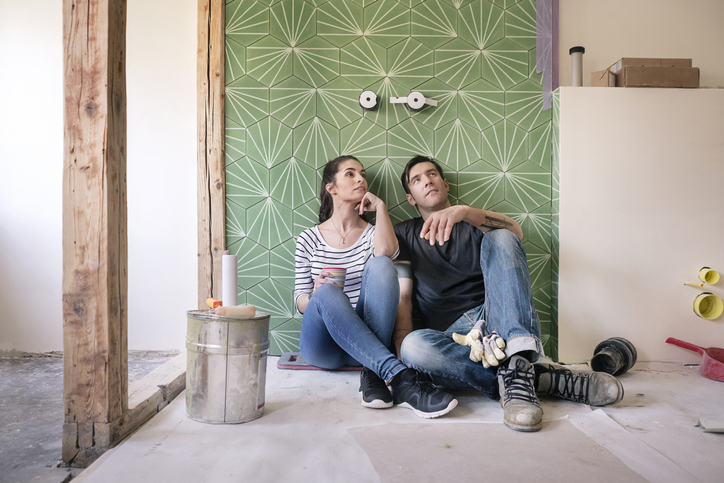 Set clear goals
The first part of your remodeling budget plan should state exactly what you want to remodel. Don't rush this. If you're getting your kitchen countertops redone, specify the dimension. If it's an entire room you want to refresh, include every aspect that needs a facelift — floors, walls, cabinetry, new appliances, lighting fixtures, and so on. Be thorough and clear when you present your vision to contractors.
"Obviously, plans and ideas change throughout a project," say brothers Joseph and David Lamont, co-founders of Lamont Bros. "Understanding what your main goals and objectives are will allow your general contractor to provide you a better preliminary bid. So we always say, 'Slow down to speed up.'"
Hire a designer
While contractors make sure the physical work is done correctly, designers are the ones who will help you fully realize your vision. In other words, contractors are the technical wizards and designers are your aesthetics gurus.
Though hiring a designer will cost more initially, the Lamonts recommend it because they have the expertise necessary to keep the project moving in the right direction. Designers will also keep the project on schedule and save you money in the long run by ensuring all the correct materials are on-site and ready for installation. This way, far fewer mishaps or delays occur.
"We have come to find through experience [that] bringing in other designers to work side by side can really pull your vision together," they said. "But maybe, more importantly, a good designer has great relationships with retailers and manufacturers, which will allow for more unique options for your home's remodel."
Have backups
When choosing materials for your new flooring, cabinetry, or other in-home installation, be flexible. Have a set or two of backups that you can fall back on in a pinch in case your selected material is out of stock or can't be delivered for whatever reason.
The Lamonts recommended: "If an item you want is on backorder or will delay the project, have a second option ready to go. Otherwise, having the money available to purchase must-have items far in advance is a must to assure specifications, look, style, quality, and/or anything else you may want to know about what looked so amazing online or in-store. Remember time is money."
Hire an inspector or engineer
If the remodel of your home entails changing the layout or adding expansions, hiring an engineer or home inspector to assess the home can provide more detail in the planning phase. Specifications on your unique project from a skilled professional will also give you a more accurate price estimate for the work.
The Lamont brothers added that "when planning on opening up walls and/or expanding square footage, getting an engineer or inspector to view the areas you are planning to work in is a great way to minimize some of the unknowns and receive a more accurate bid."
Agree on a schedule
As Joseph and David Lamont say, time is money. The more time contractors take to finish your home makeover, the more you will have to pay them. So ask for a timeline of the project from the very beginning to make sure the scope is within your budget.
"Ask for a projected schedule with milestones both parties can agree on," the brothers said. "Also schedule a recurring call with your contractor (at least bi-weekly) to go over any materials needed, budget, and updated schedule."
Get multiple bids
If you want to stretch the budget of your remodeling project, get more than one contracting bid and see who can do the job for the least amount of money.
"Receiving at least three responsive bids from credible experienced general contractors will give you a better idea of the projected costs of your project," they said.
Write everything down
There are many moving parts to a remodeling budget. Keep yourself organizing with a notebook dedicated to all the aspects of your plan, from material costs to the projected timeline. Keep track of any changes throughout the process.
Remodeling budgets can become confusing and complicated, but if you take this advice from the construction and design experts, you can save everyone a lot of stress.
Your home makeover will leave you with the beautiful space you envisioned, and you can accomplish just that for a reasonable price with a proper remodeling budget. So slow down and don't skip the planning process — the pros highly recommend it!
Editors' Recommendations