Finishing a basement is certainly not an easy task. Installing temperature control, insulation, flooring, and walls, not the mention the decor, is definitely an intensive project. Once all the heavy construction is complete, though, you can stress less and have a little fun choosing paint and lighting for your new bonus living space.
Whether it's a guest room, home office, or entertainment hub, your basement should be warm and inviting. Achieving this has much to do with the paint color on the walls. When searching for your perfect shade, be mindful of the size of the room as well as how much natural light it receives. In general, small, dimly lit rooms benefit from lighter colored walls whereas large, naturally, light spaces can pull off darker hues. Understandably, with so many color options out there, picking just a few can feel a little overwhelming. To get you started, we're going over the four best basement paint colors colors.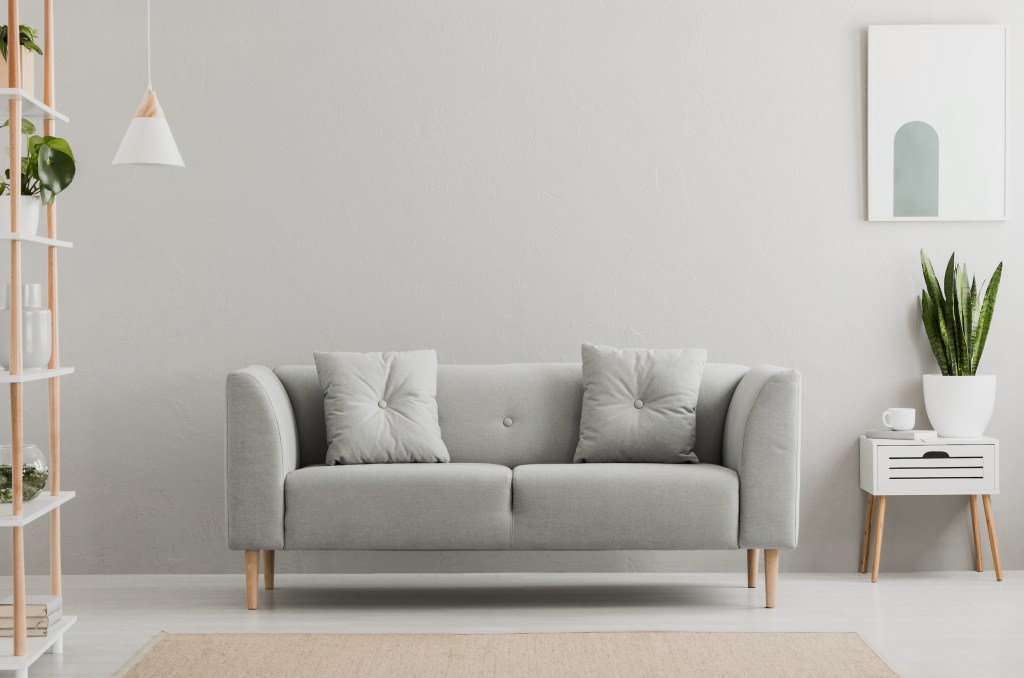 Basement paint colors: Soft grey for a brighter yet neutral vibe
Soft grey paint is a designer's old-reliable when it comes to basement walls because they brighten and soften spaces without creating the sterile and industrial feeling that white can give off. Soft greys reflect natural light to bring even more brightness into a typically dim room. Soft greys are neutral enough to comfort any guest, but the depth of grey walls makes a room feel a little cozy. If you intend to use the basement as a second living room, soft grey will give the room a relaxed and soothing vibe, but don't forget to add colorful accents to keep it interesting. By adding a few throw pillows and patterned accents, your basement will go from drab to fab in no time.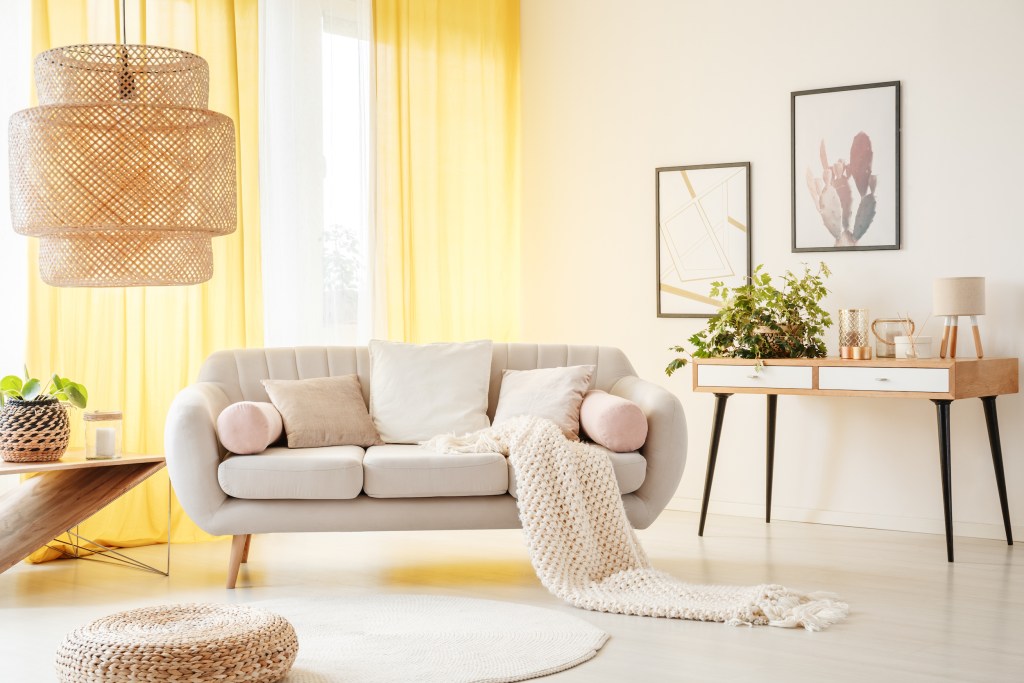 Basement paint colors: Warm yellows for a bright and productive area
If your basement lacks natural light, which is not uncommon, incorporating yellow walls to brighten up the room is a good move. Yellow paint, like soft grey, amplifies whatever light hits it, and the bright hue makes the basement a little more playful. Yellows with tan undertones can be quite versatile, as they're colorful and bright, but not so bold that you'll grow out of the look or get sick of it after a few months. If an all-yellow basement will be too overwhelming, consider an accent wall instead for a pop of color without an overwhelming feeling.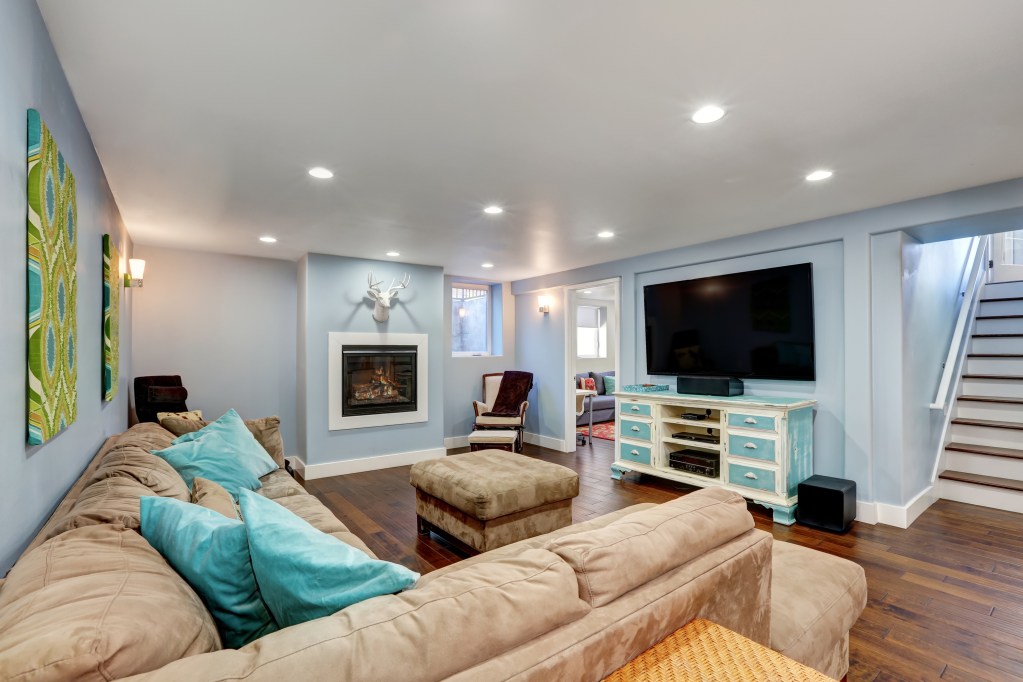 Basement paint colors: Calming shades of blue are still neutral
Blue is a popular color choice for basements because it delivers something more interesting than tan or grey, but is still neutral enough to complement a variety of design styles and accent colors. Dark blue walls are very sophisticated and work well for offices or older kids' rooms since they give off a mature vibe. Because dark blues are so deep, be sure the room is filled with light, natural or otherwise, to prevent it from feeling too small. Lighter blues, on the other hand, can brighten up your basement, bringing a bit of fun to a playroom, TV room, or office.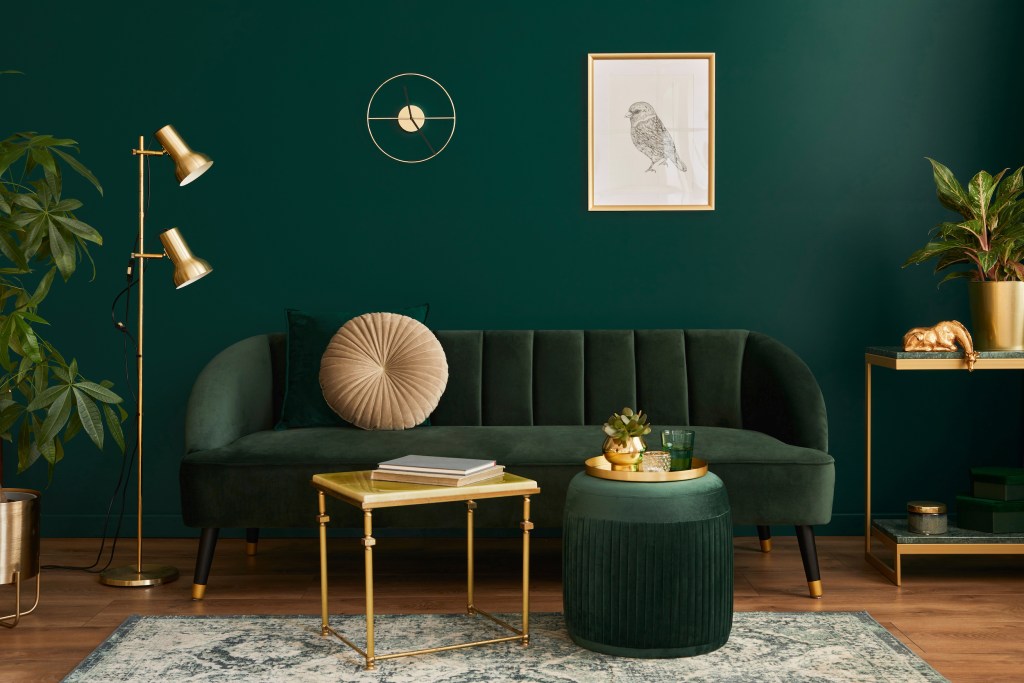 Basement paint colors: Natural greens for elegance and dimension
If the thought of a green basement conjures ideas of '70s-style pea-green shag carpet, worry not. Greens are making a comeback for interior decorating because, when used smartly, they can add dimension to the room without overwhelming it with a bright, bold hue. Vibrant greens can lend inspiration to an otherwise dull basement and work best when paired with dark tile and wood. Darker greens, on the other hand, are more sophisticated and work well in a lounge or other relaxation space. Pale shades of green will enhance natural light and appear almost white or grey in larger spaces.
Regardless of the function of your newly finished basement, you can add color and other fun design elements without making it look like a funhouse. Picking the right color scheme can be the difference between a bonus room your family uses every so often, and a fun, inviting entertainment space that you never want to leave.
Maximizing the area in your basement can be crucial, especially if you have a smaller home. Whether you intend to use this space for entertaining, relaxing, working or playing, extra living space in the basement can come in handy. As long as you have plenty of light and cozy couches to sit on, you can create the colorful basement of your dreams. This renovation project is certainly a heavy lift, but all the work will be well worth it when you're lounging in the basement after a long day at work. We encourage you to explore any color option that piques your interest, but if you still can't decide, you can't go wrong with any of the tried and true suggestions above.
Editors' Recommendations