TikTok trends are catching on like wildfire. Whether it's a dance to the newest hit song or an unbeatable baked feta pasta recipe, TikTok fads are reaching every corner of our lives. This platform is also full of home décor inspiration, with experts and DIYers alike sharing their unique designs and projects.
On this app, you can find influencers like Kiitan Akinniranye, Melissa Frusco, and Tara Michelle, all of whom share jaw-dropping transformations, walking viewers through renovations both superficial and foundational. If these influencers inspire you to hit the home improvement store, check out more of these TikTok home design trends for 2021.
Painted arches
Sometimes, all you need to make a bold statement is a can of paint. If you'd like to bring attention to your favorite fixtures, such as your bed or dresser, opt for a statement arch. This design creates the illusion of added dimension and adds visual interest to an otherwise bare wall. This feature works best for eclectic, bohemian designs, so we recommend painting your arch in earthy shades like leafy greens and light grays.
Sculptural furniture
Straight-laced furniture has no place on TikTok. Now, it's all about showing off a little edge by acquiring furniture with an artistic, sculptural flair. Think curvy, asymmetrical couches and circular chairs that you often find in second-hand stores.
Bubble cube and twisted taper candles
In addition to sculpted furniture, round out your funky decor with a bubble or twisted taper candle. This is one of the biggest fads in home design right now — TikTok videos featuring them have over 20 million views!
Twisted taper candles are so popular because they're easily customizable. Simply submerge them in hot water for around 15 minutes, twist them into whatever shape you desire, then run them under cold water again to set the design.
Beaded closets
Beaded curtains were popular in the '90s, and now they're making a comeback in a big way. However, these boho curtains don't just have to adorn the closet. Add some color and texture to the home by hanging beaded curtains in front of other doorways like at the entrance to the bedroom or patio.
Adding a unique touch to a slew of spaces throughout your house, bead curtains inject a ton of fun into the home. Best of all, if you get tired of the look, you can simply cut them down and redecorate.
Geometric vases and curvy art
The fad of the year is definitely sculptural, maximalist furniture and decor. This aesthetic extends to the art on your walls as well, so consider buying some round or wavy picture frames. To add even more fun shapes to your space, find some colorful, geometric vases to decorate a side or coffee table.
Dried flowers
Saving dried flowers is a tradition that goes back centuries. Just like other fads of years past, TikTok ushered in a revival of this traditional technique by pairing these petals with more modern accessories like shadow boxes and oversized picture frames.
Bauhaus
Bauhaus architecture and design was a staple of the '60s, and just like bell-bottoms, mini skirts, and tie-dye, it's coming back. Instead of curvy shapes and non-traditional contours, this style features clean lines and bold shades of red, yellow, and blue.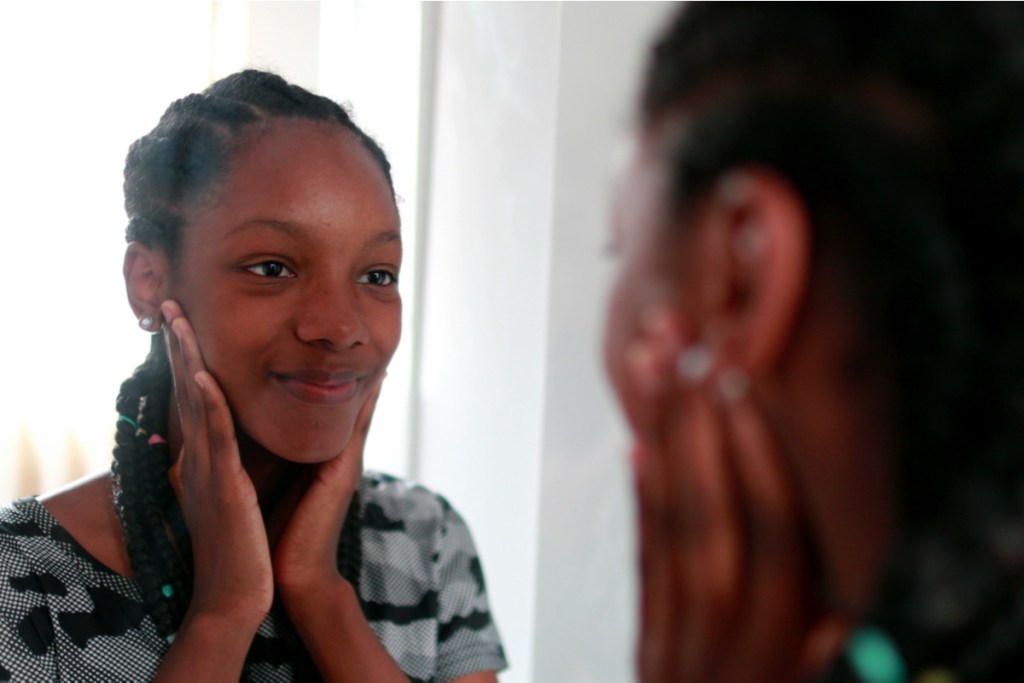 Pink bathrooms
Pink bathrooms were all the rage between the 1940s and 1960s. TikTok creators love to bring a vintage look into the 21st century, so many designers are embracing the "everything pink" style and toning it down with white accents.
Rattan
DIY projects featuring rattan are increasing in popularity, and home décor TikTok abounds with rattan projects ranging from table lamps to hanging benches.
Wallpaper
If you haven't noticed already, most TikTok fads concern taking a retro feature and upcycling it for a more modern design. This is largely a push back against the ultra-modern minimalist design of the past few years to welcome more color, texture, and personality in the home. That holds true for wallpaper, a feature that used to immediately date a house. Now peel-and-stick wallpaper in busy patterns and outrageous colors compose accent walls in Gen Z bedrooms across the country.
Wrapping up
TikTok is quickly becoming one of the largest social media and information-sharing sites in the world. As an app dominated by the under-25 crowd, it's full of new and fun decor ideas from designers who are looking at past design trends with fresh eyes.
Although the biggest names in home design over the past few decades didn't draw inspiration from TikTok, we're willing to bet they would have spent hours scrolling through DIY projects, too.
Editors' Recommendations