If there's one thing all homeowners can agree on, it's that you can never have too much storage space. There inevitably seems to be an ever-growing number of personal belongings that end up living in the entryway or on the kitchen counter for weeks. It's time to find these objects (and everything else) a permanent place in your house.
Whatever their storage needs, most people naturally turn to the largest open area in the home: the basement. Finished and unfinished basements offer loads of storage space; the key is knowing how to optimize the space and make the most of it. Here are five basement storage ideas to help you organize your home, along with a couple of basement storage hazards to keep in consideration.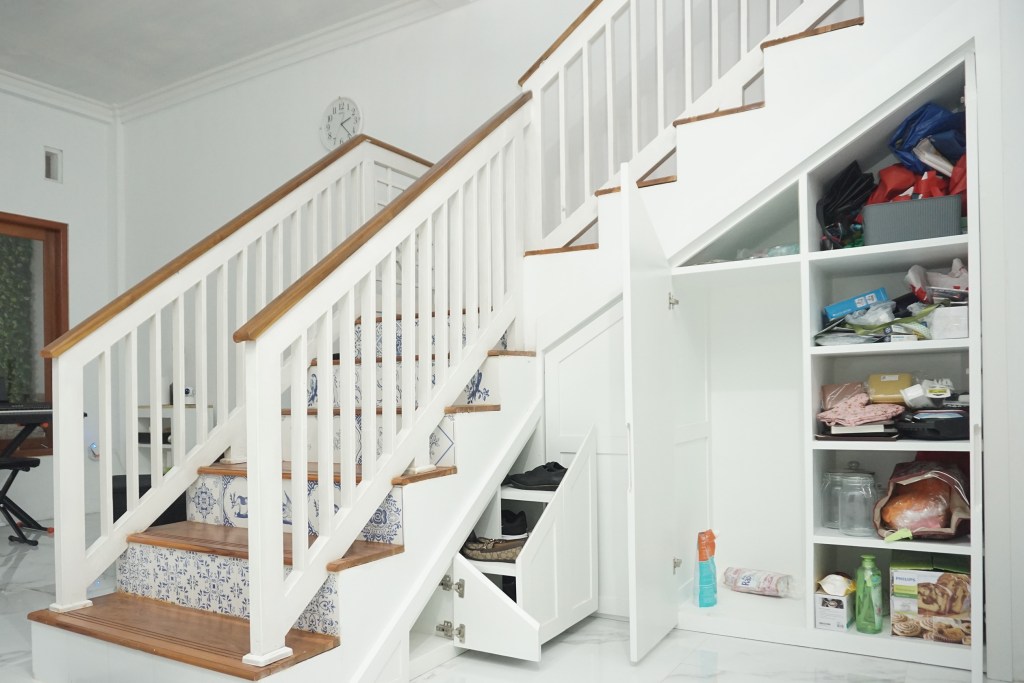 Common basement storage issues
The wide-open space of basements makes them an attractive option for storage; however, they are not without their problems. Before moving your things into the basement for storage, it's crucial to know the potential pitfalls. Basements are prone to being damp and humid and even to flooding, which can lead to water damage, mold growth, and odors. It is also one of the most common places to find pests in the home.
Make sure to use storage options that adequately protect your possessions from potential harm. And don't store items that are affected by humidity and water, like electronics, clothes, and other fabrics, unless your basement is climate controlled.
Under-stair storage
There is a whole world of valuable storage possibilities sitting right underneath your basement stairs. If you don't mind a project, consider installing built-in storage with plenty of drawers, cabinets, and shelves. For a simpler task, create your own storage space with wall-mounted shelves or a bookcase and stock them with boxes, jars, pantry overflow, or anything else you need to store.
Feel free to get creative with your under-stair space, too. You can transform the area into an office, a reading nook, crafting space, or kids' play area. Just make sure to include storage space in your designs.
Create built-in compartments
If you have a finished basement, floor-to-ceiling built-ins are one of the greatest basement storage cabinets ideas. These units are both stylish and functional, offering lots of room to organize your things without putting your clutter on display. Choose the specs of the built-in based on the function of the room.
For a media room, consider building a unit with lots of shelves and cabinets and space to mount a television in the center. For a children's playroom, cubbies and cabinets make it easy for your kids to clean up after playing.
Don't have the time or money for a full renovation? Consider these basement storage ideas for DIY, and line a wall with floor-to-ceiling bookcases or install shelves for a similar look.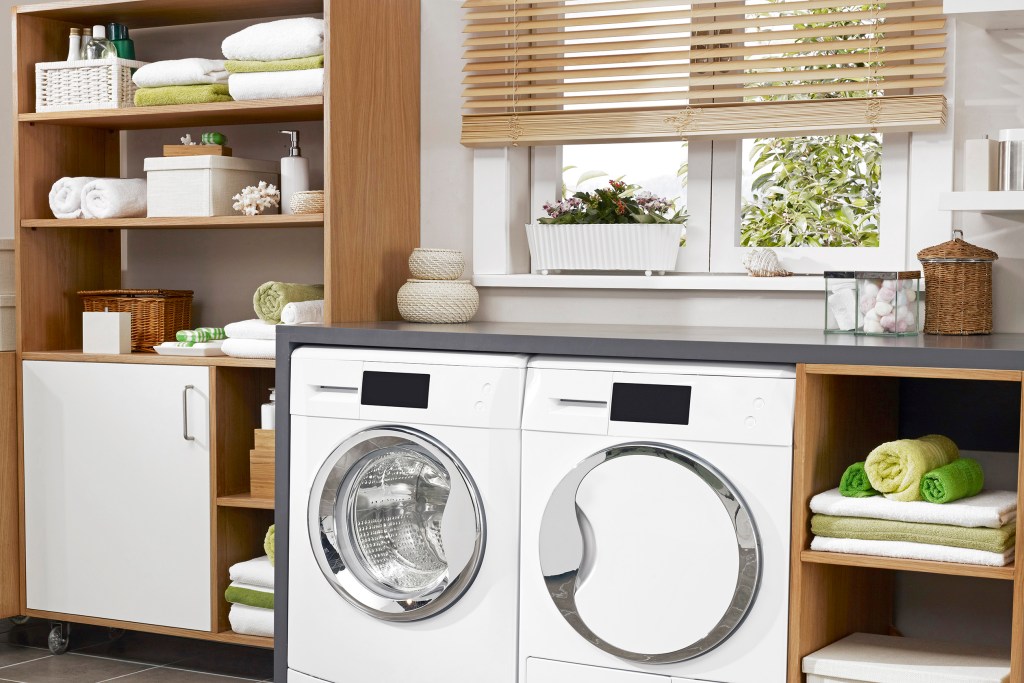 Section off an area for chores
Usually, basements are multifunctional. No matter if they're finished or not, basements take on the roles of storage room, hang-out areas, home gyms, and, perhaps most frequently, laundry rooms. Regardless of what you use the space for, try to keep the areas separate with well-defined boundaries. This way, you can stay organized and have everything you need within reach, which is especially helpful when doing chores. For your laundry area, optimize the space with a corner shelving unit so you can store all your supplies and free up space elsewhere in your home.
Use airtight containers and open shelving units
For holiday decorations, out-of-season clothes, and everything else, airtight containers are your best friends. Particularly in an unfinished basement, you should avoid storing anything directly on the floor to prevent damage from flooding and pests.
Invest in some heavy-duty shelving units made of durable metal or plastic.
Box everything up in airtight, waterproof containers. We suggest using clear boxes so you can see what's in each box and easily find items when you need them.
You should clearly label each box, too.
Place boxes full of like items in the same area, and store boxes with commonly used items in the most accessible spot on the shelves.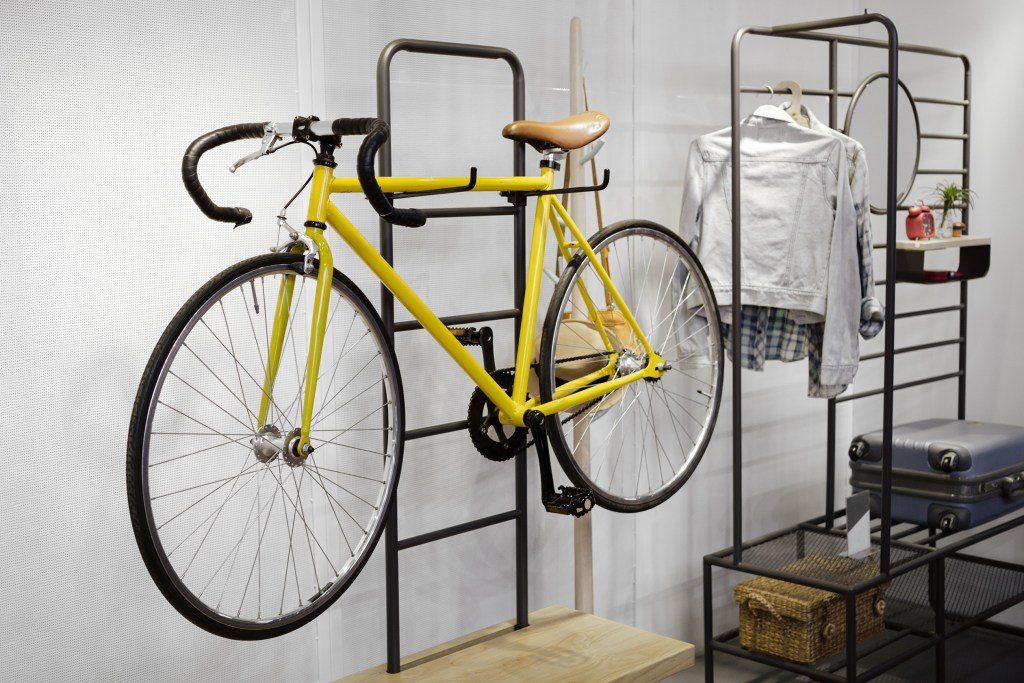 Think vertically
When it comes to storage, every inch makes a difference. The basement's square footage is limited, but you may have more space than you realize; just look up! Here are a few small basement storage ideas to consider.
For bicycles and other bulky recreational gear, use a wall-mounted rack to get them off the floor and out of the way.
For tools, craft supplies, and excess cooking equipment, pegboards offer a fun way to store your belongings that is both organized and visually appealing.
Overhead racks and heavy-duty hooks on the ceiling are good options for lightweight but awkwardly shaped items like ladders and artificial Christmas trees.
There are so many ways you can optimize your basement for storage. In an unfinished basement, consider storing airtight plastic boxes on open shelving. If you have a finished basement, add built-ins to the area for simple and beautiful storage. And don't forget to use all of the space available to you. Store things on the walls, mounted on the ceiling, and even under the stairs. With these helpful basement storage tips, you can easily keep your belongings organized and out of sight.
Editors' Recommendations