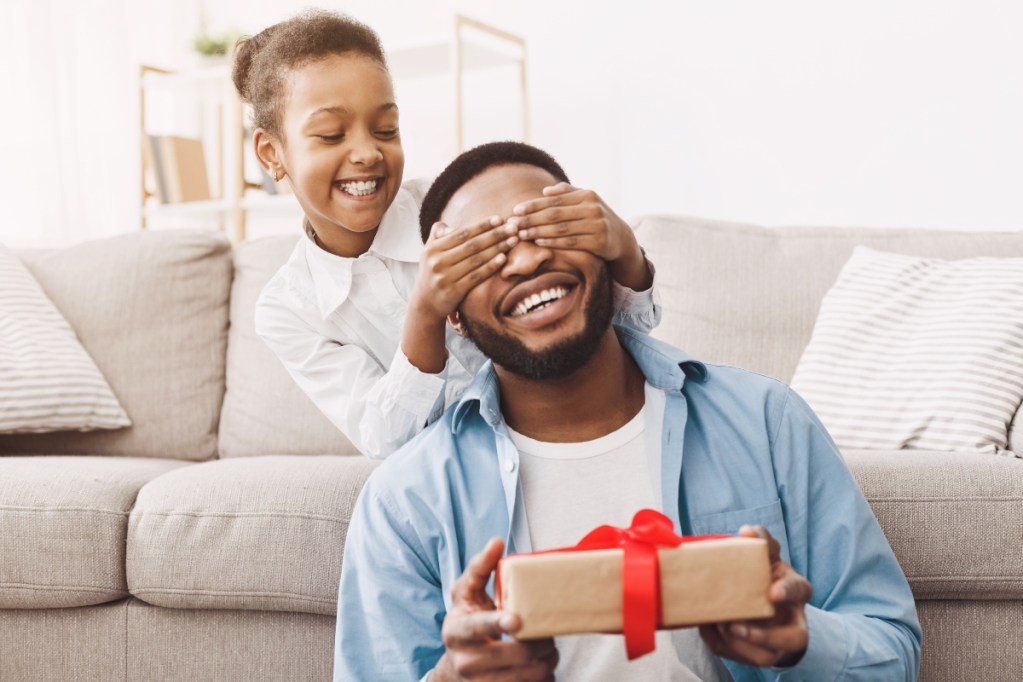 Father's Day is right around the corner, and you may be wondering what to get. Each dad is different, so finding the right gift that matches his personality can be difficult. Furthermore, it can be hard to come up with unique gift ideas that you've never tried before. After all, you can only give so many "Best Dad Ever" mugs before it becomes a little excessive!
In this article, we've gathered 10 amazing Father's Day den gifts that your dad can display on his desk, on the wall, or anywhere in the home to showcase his appreciation.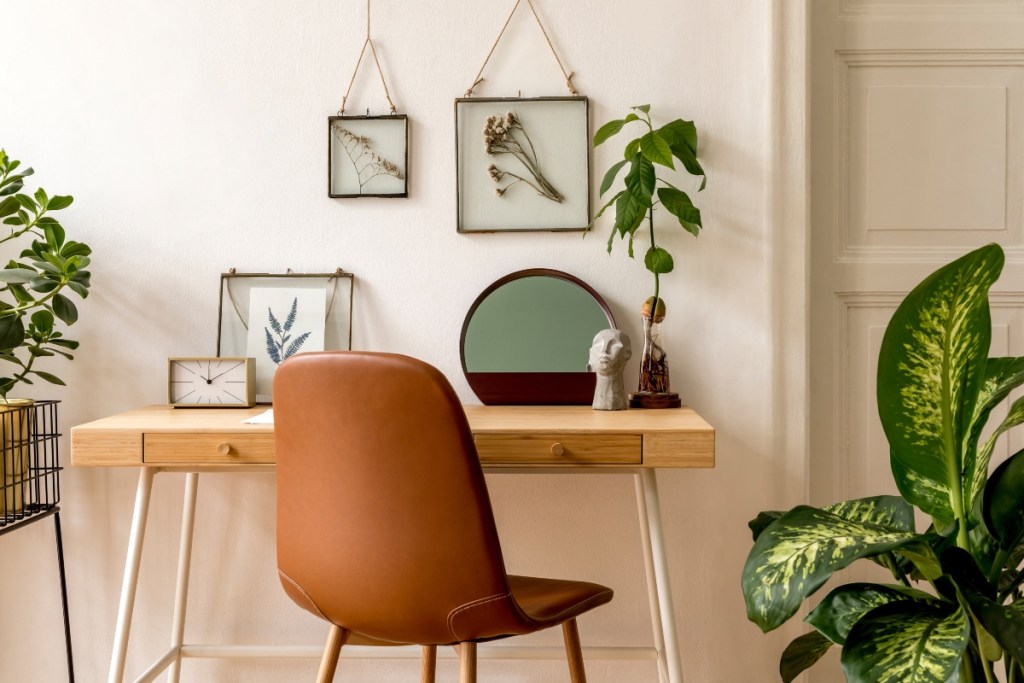 Custom art frame
A great gift for an all-around family man is a custom art frame. You can use frames for pictures, paintings, and memorabilia. And, if you want to find the perfect frame to pair with your handmade art or a beautiful family photo, opt for something a bit more personal!
There are several places where you can get a custom frame for your gift. Etsy has several options for a custom photo frame with a quote or signature representing you and the family. Michael's also offers custom framing for delicate pieces like large portraits or memorabilia you want to protect from UV light or scratching.
Custom frames are an excellent way to add personality to items on display. This is also a fantastic option to pair with other items on this list to create a personalized and appealing gift for Dad.
Why we like custom frames:
Hold sentimental value
Customizable
Pair with anything from photos to memorabilia
Scratch-off wall map
Scratch-off wall maps are perfect for the guy who loves to travel. If your family is adventurous, a scratch-off wall map can make family vacations much more exciting and interactive!
The great thing about these maps is that you can display them in any room of the house to remind you and your dad of all your adventures together. Then, after each trip, scratch off the state or country you visited and watch as the entire map slowly reveals itself.
This is also a great way to keep track of where you've been and where you want to go. Sit down and create a travel bucket list together or give Dad the complete freedom to record his own journeys.
It's a sweet and fun gift that any adventurer is sure to love.
Why we like scratch-off maps:
Interactive
Used to document adventures
Function as a stunning wall display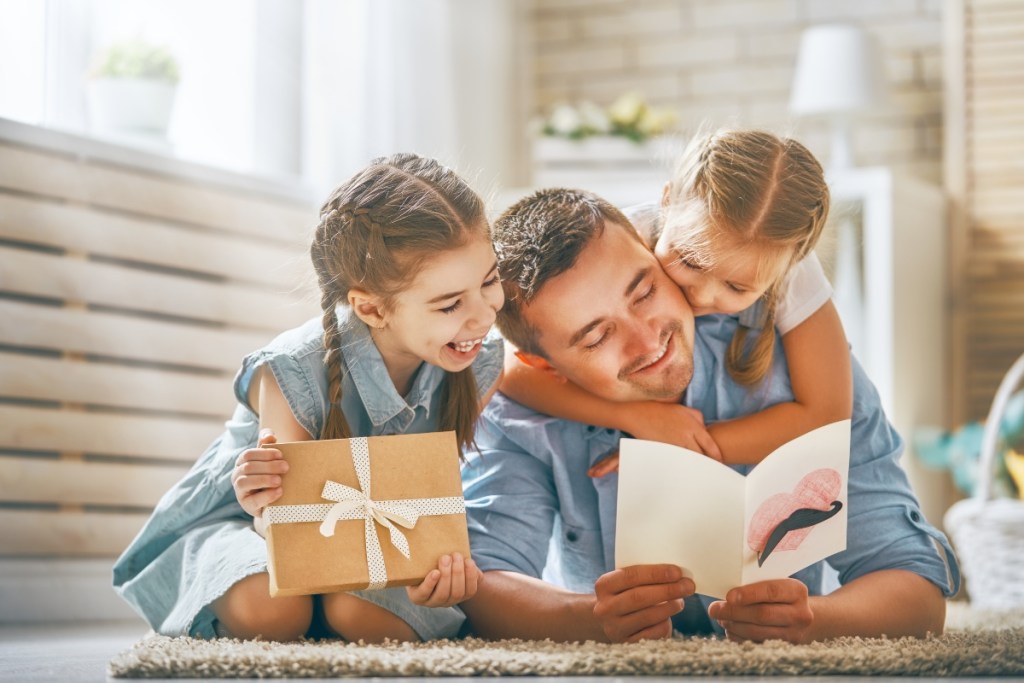 Signed ball cards or posters
For a sports fan, signed ball cards and posters are a great choice for Father's Day.
There are plenty of places online or at local stadiums to find autographed memorabilia for Dad. Better yet, some local teams have days where fans can register for in-person autographs and signings!
If your dad has a favorite team and would love a signed ball card or poster, consider going online or to your local stadium to find the perfect gift.
Why we like signed ball cards:
Fun collectible
Easy to display in a frame or on the shelf
Perfect for a guy who loves his team
Custom jerseys from the local team
On a similar note, custom jerseys from the local team are another great option.
You can request a customized jersey online or in person at many stadiums. And if you want to take a simplified route, you can always purchase a jersey that represents your dad's favorite player, so he can show his adoration for the team.
Additionally, NBA fans and fans of other sports can go online to the storefront to purchase custom jerseys highlighting their love for their teams. There are several options to choose from, including custom numbers, names, colors, and even family bundles.
If your dad loves visiting games and needs some new gear to showcase his support, a custom jersey is an affordable and memorable gift idea that he is sure to wear to many games to come.
Why we love custom jerseys:
Functional and useful for years to come
Great addition to a fan collection
Customization makes the jersey more personal
Handmade sculptures
Handmade sculptures are great, but what's even better is when they are handmade by you!
Making handmade sculptures for Dad is fun and personal. This is also an excellent opportunity for smaller children who want to take on a meaningful and more involved role in Father's Day. To do this project, head to a local craft store and purchase Super Sculpey clay. This clay doesn't require excessive care to retain its moldable ability. It's like Play-Doh, only better!
Spend time sculpting the clay into the shape you want. You can use toothpicks and Q-Tips for detailing if desired. Once your sculpture is done, follow the instructions on the Super Sculpey package and bake your creation in the oven.
Once it is baked and cooled, you can paint the handmade sculpture however you like. Allow it time to dry, and you'll be left with a masterpiece your dad is sure to cherish forever.
Why we like handmade sculptures:
Unique
Sentimental value
Look gorgeous to display
Custom blanket
Custom blankets are a cozy treat for dads of all ages and personalities. Sites like Shutterfly and Snapfish offer amazing services for custom photo blankets. Add some photos and a small phrase or name to create a personalized blanket for Father's Day.
Other places like Walmart and Costco have also taken to providing custom photo blankets for eager customers. If you're looking for a meaningful and cozy reminder to show Dad just how much he is loved, this is a great option!
Why we like custom blankets:
Cozy treat for the guy who loves to relax
Perfect for movie nights at home
Custom design is fun and full of sentimental value

Digital photo frame
For sentimental guys, a digital photo frame is a wonderful gift to display at home or in the office. Upload your favorite family photos and create a heartwarming slideshow for Dad. He'll be able to reminisce over fond memories and trips with the family, no matter where he chooses to display the frame.
This digital frame is easy to use and allows for instant uploads to create a customized photo slideshow whenever and wherever you are. Your dad will be impressed with this gift and all the meaning behind it.
Why we like digital frames:
Unique spin on traditional photo frames
Can be displayed anywhere
Slide show allows for unlimited customization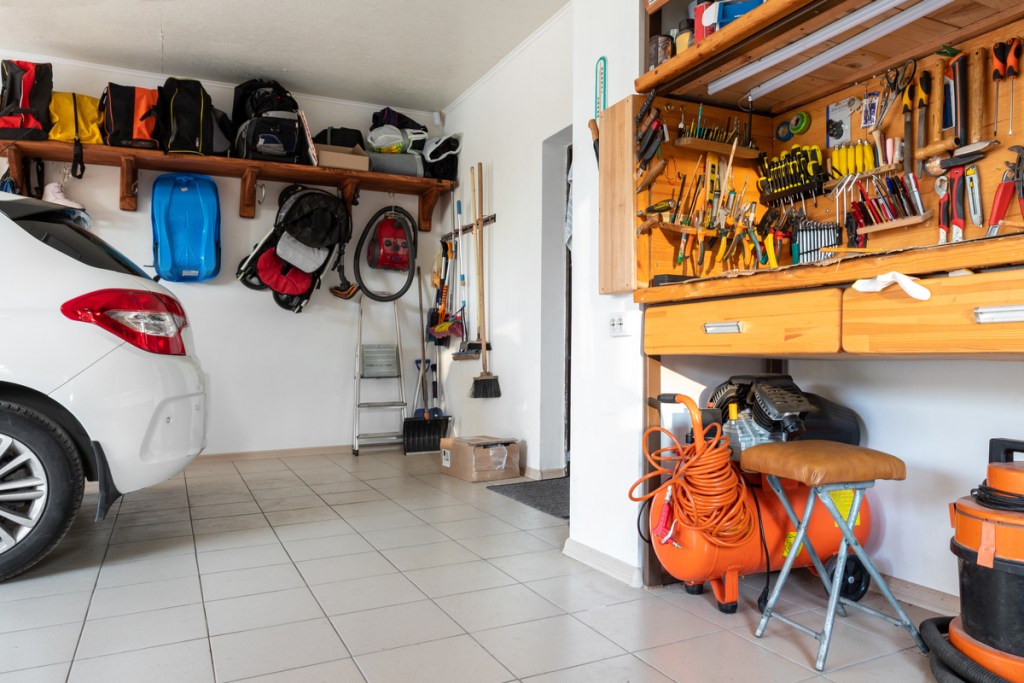 Invest in some new tool organization for Dad
Instead of buying Dad a new tool kit or upgrading his equipment this Father's Day, take it up a notch by investing in some brilliant garage or shed tool organization. Generic toolboxes aren't always the best. They can't hold larger tools, and using them can make it tricky to find just what you need. This Father's Day, consider using pegboard, hooks, and other wall storage organizers to display Dad's best tools. Use small containers and labels to store nails, screws, and bolts. Then, hang larger pieces like hammers, drills, or wrenches all within view so he can navigate the tool he needs quickly and with little stress.
Tool organization will not only help your father display his tools but also help him as he goes about summer maintenance and home projects. Additionally, an organized tool wall will clean up the garage or shed space to maximize storage potential and alleviate clutter on the floor.
Why we like upgraded tool organization:
Great way to display his best tools
Helps keep Dad organized and ready for summer projects
Cleans up garage and shed space to maximize storage potential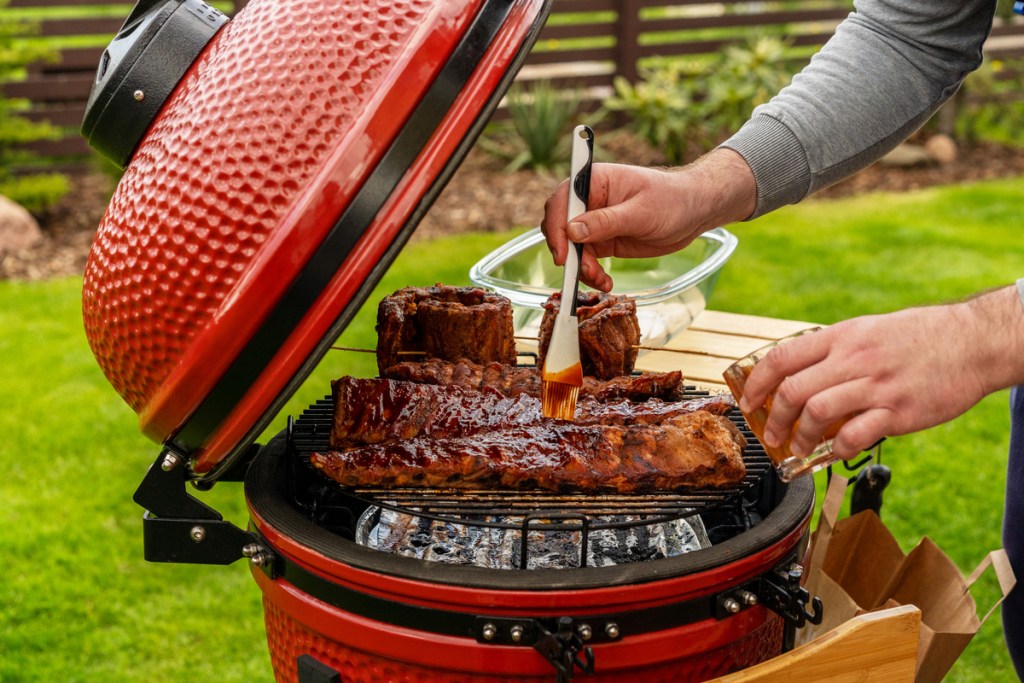 Upgrade the grill
An outdoor grill can be one of the most memorable gifts for the dad who loves to cook. And if your father already has a grill, why not upgrade it and give him the dream machine that revolutionizes his outdoor cooking? Fathers who like to test their chef skills or who love hosting summer barbecues will adore a grill that can do it all. From roasting chicken and searing the finest steak to grilling corn on the cob, the grill offers plenty of unique cooking experiences for the summer barbecue season.
Why we like this Father's Day gift:
Perfect for the start of a summer barbecuing
Great for the home chef or a father who loves to cook
Fun for the whole family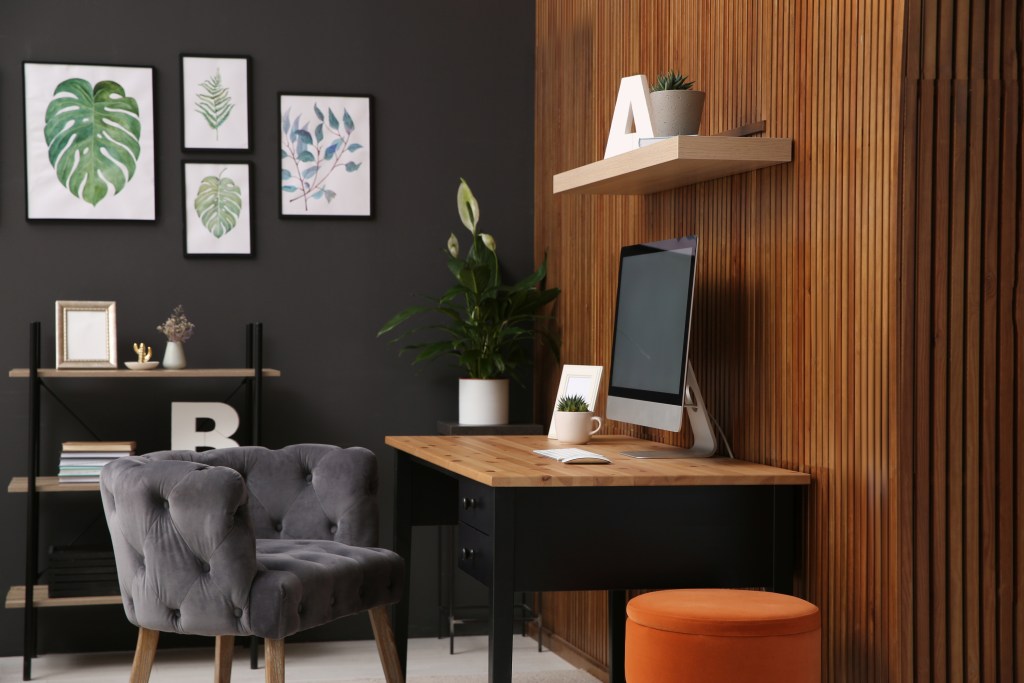 When in doubt, consider enhancing his favorite tech with new gadgets
Sometimes, it can feel as if we've tried everything. Maybe you've spent a lot of time searching for the perfect Father's Day gift, but nothing has clicked. If you have a tech-savvy father or a dad who could use a little upgrade in his life, we recommend enhancing his tech experience with new gadgets. From upgrading the computer to enhancing game day viewing, there are several unique gadgets that can make for an unforgettable gift.
Consider upgrading office equipment by gifting Dad a new keyboard or office chair. Or, how about adding some desk cup holders and organizers to keep his desktop orderly? Alternatively, you can upgrade the father's den by adding surround sound speakers or color-changing, sound-activated lights that work with the TV. These are sure to enhance the game day experience!
Cool tech gadgets to get Dad this Father's Day:
Fitness tracker
High-quality watch
Upgrade the office tech (i.e., mouse, keyboard, monitor, office chair, etc.)
Car accessories, like a phone holder
Surround sound speakers for the man cave
Color-changing, sound-activated lights for the TV
High-quality gaming devices
Why we like tech gadgets:
Great for the tech-savvy father
Perfect for enhancing the man cave or father's den
Can be shown off and used whenever he likes
No matter how you choose to show your appreciation this holiday, these are lovely Father's Day man cave gifts to add to his collection. He can display them wherever he wants to be reminded of you and his family, while at work or at home. So take time to create meaningful custom gifts that he will be sure to cherish for years to come.
Editors' Recommendations