Halloween is coming, and that means it's time for pumpkin picking. Pumpkins aren't cheap, so you want to make sure you're going at the right time of the month to get the most from your gourd. On the bright side, there's a good and a not-so-good time to pick your pumpkins. There are also some simple rules you can follow to ensure it still looks good on the big day.
An estimated 152 million Americans, which is 46% of the population, bought pumpkins last year, according to a report from Finder.com. Whether you're buying 1 or 10, here's some advice to pick the perfect one.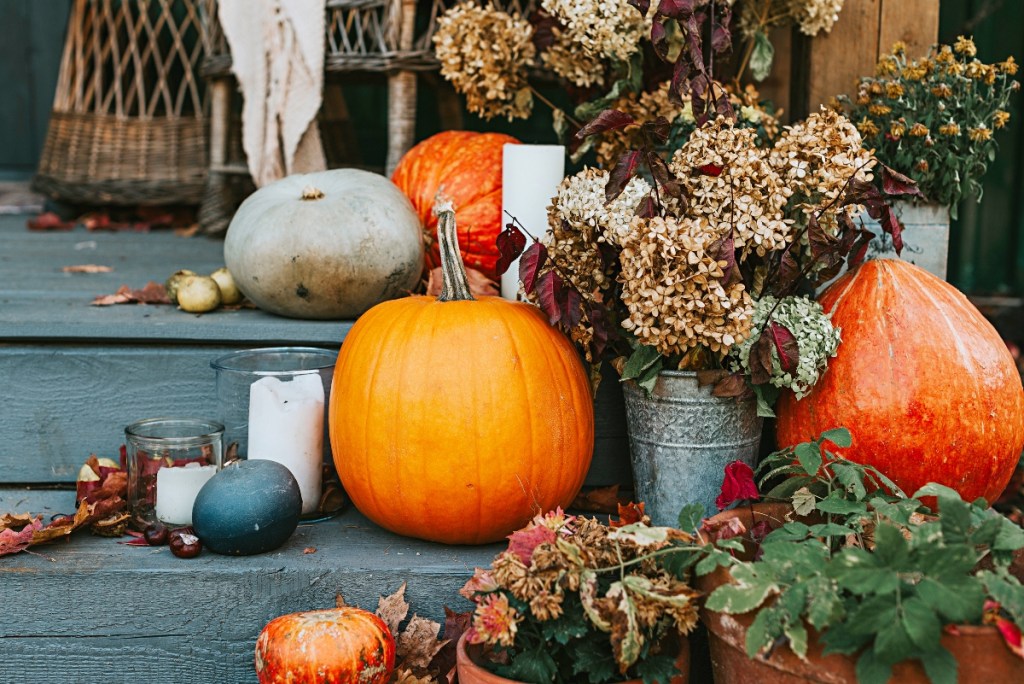 When to pick pumpkins
Pumpkins, on average, will last about seven to eight weeks if they stay out of direct sunlight, frost, or other elements like rain or snow that can take weeks off their shelf life. But if you want your pumpkin at its peak on Halloween night, picking your pumpkin during the first two weeks of October is ideal. This is especially true because if you're planning to keep them outside on your front porch, you can't control the weather. This ensures your pumpkin will be in prime condition and you'll be able to get a good selection that's not picked over.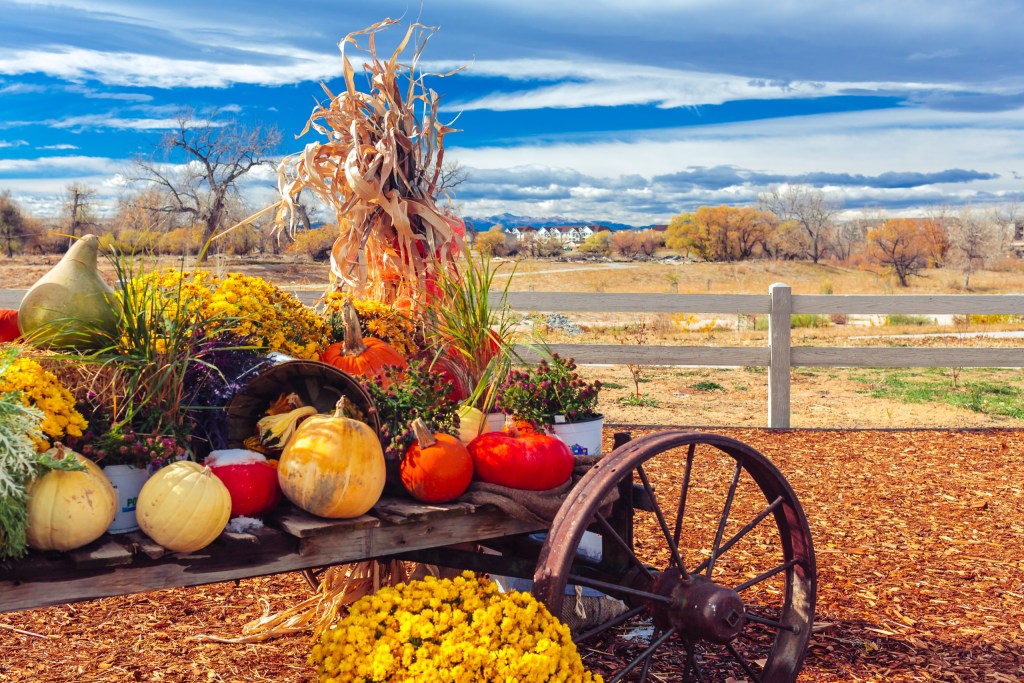 What to look for when choosing a pumpkin
While you are out and about looking for the perfect pumpkin, there are a few things to keep in mind.
Avoid pumpkins that have black or brown spots, soft spots, or gashes in them. They will rot faster than ones that are in pristine condition, which is a waste of time and money.
Look over the pumpkin's stem. Find one with a stem that's at least two inches in width with a nice green color to it. This means the squash was just harvested and is ready to spend the remainder of its life happily sitting on your front porch.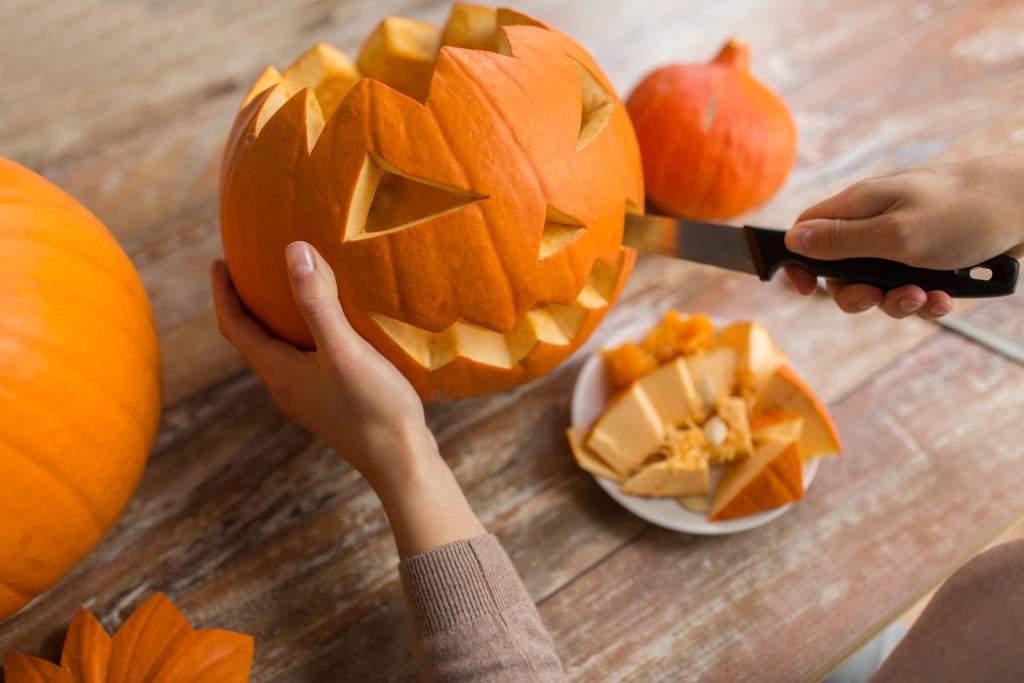 When to carve your pumpkin
Buying your pumpkin at the right time is just one consideration. Carving is another thing entirely. Because you're exposing the inside of the pumpkin to the outdoors, you'll want to wait to carve your pumpkin until about three or four days before Halloween. This gives you the chance to enjoy your design without the face caving in on itself by the time trick-or-treaters arrive on your doorstep.
If you are carving a face or other design that a candle can illuminate, use an LED light or battery-operated candle. It still gives off a ghoulish light but it won't cook the inside of your pumpkin, which can cause it to rot prematurely.
Kid-friendly considerations
If you're going pumpkin picking with kids, you also want to keep a few things in mind:
Find a day to go when it's been dry the prior day or two before. There's nothing worse than trekking through a farm field or pumpkin patch dragging mud everywhere.
Get there before the place you are visiting opens, so you are one of the first people in line. Kids don't have a long attention span, so waiting in line can be painful for all involved.
Bring a snack. Because there are only a few weeks a year for pumpkin picking, the crowds are usually heavy. Having something available for keeping little ones fed and entertained can go a long way. (Of course, if you forget the snack, there will probably be cider and kettle corn for sale.)
Now, you're ready to get out there and pick your perfect pumpkin. Once you are ready to carve it, be sure to use the whole pumpkin. Though carving pumpkins aren't good for baking (sugar pie pumpkins are the best), you can dig out the seeds (which everyone knows is the most fun part of carving) and bake them for snacking later. If you need help coming up with a design this year, there are tons of free online design options that you can look at and even print out to help with inspiration.
Pumpkin picking is one of the most classic, fun ways to celebrate the season. Sure, you can pick up a pumpkin from a local grocery store, but going out into the fields and picking them yourself somehow feels more satisfying. There's a bigger selection, often farms will have other activities you can do, and you can pick up other fall treats like apples, squash, and pumpkin-flavored everything while you are there. As long as you plan ahead and expect the crowds, you can have an enjoyable day out in the perfect fall weather. Happy picking!
Editors' Recommendations