As fall nears and harvest time rolls around, the veil between this world and the next becomes thin. At least, that's what some say. For a less supernatural take, it's also the time for purchasing sugar-filled candy and attending costume parties all through the night. That's right —we're talking about Halloween!
You don't have to wait for October 31 to arrive to prepare for the spooky season. Some simple Halloween decorations, like pumpkins, are also staples in any autumnal design so you can stick to elegant, seasonal decor. For those who catch every moment of Freeform's 13 Days of Halloween, there are plenty of ornaments available to you, for some spooky, ghoulish fun.
Halloween accessories will soon adorn every storefront, and this abundance can make it difficult to find the pieces you actually want. Don't fret, as we're about to share some classic looks and hidden gens so you can stock up on all of the holiday must-haves.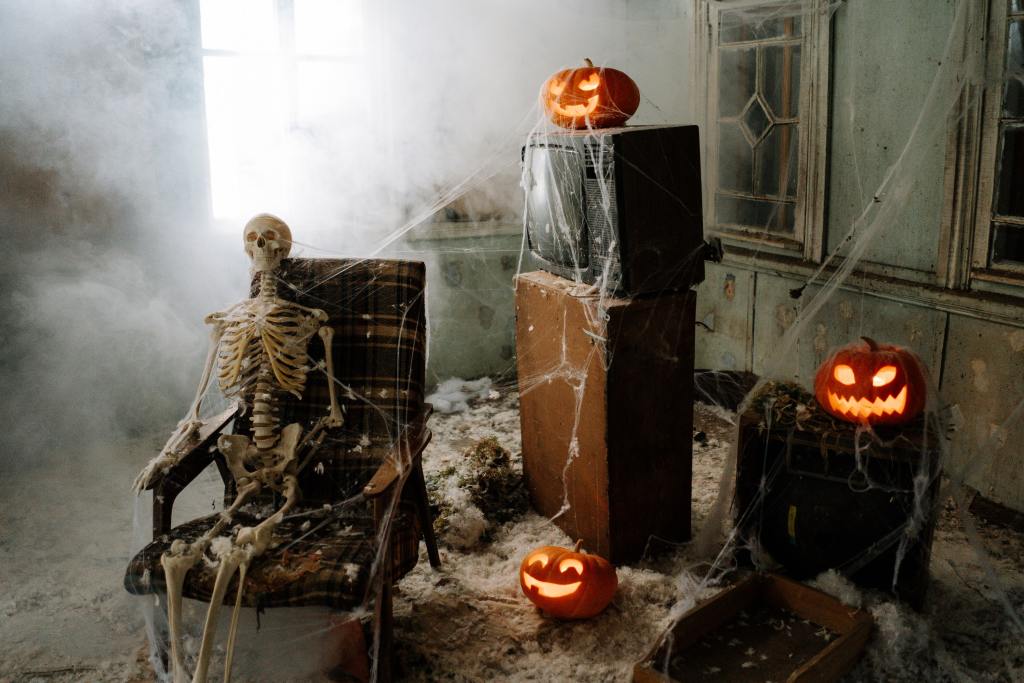 Consider Crate & Barrel for distinctive Halloween decorations
Crate & Barrel is often filled with chic indoor garlands, geometric yard décor, and trendy furniture, if you're in the market for seasonal elegance, this is the place to find understated yet fun Halloween decor. Pumpkin spoon holders, copper Moscow Mule mugs, and "Into the Woods" placemats are all available in the Fall Shop.
Choose Grandin Road for low-level terror
Grandin Road is the go-to destination for spooky decorations that are fun but not overly kitschy. It's also full of creative yard and porch decorations like a Medusa-inspired fountain, pre-lit trees, and life-sized ghouls. Plus, all the decorations are affordable and, for the most part, kid-friendly.
Go to Kirkland's for cuter decorations
The Halloween section at Kirkland's will leave you reminiscing about festive elementary school parties and evenings spent trick or treating. Most of the Halloween decorations here consist of the traditional ghosts, bats, and witches, most of which are styled as cute cartoons. Here you'll find smiling pumpkins, friendly mummies, and fun word art, so these decorations are sure to delight kids of all ages and even adults, too.
Check out Oriental Trading for kid-friendly decor
For do-it-yourself arts and crafts, party supplies, and games, Oriental Trading is the place for your kid-friendly bash. It also has a small selection of Halloween-themed masks and tools so you can distribute candy safely. Since this is primarily a party supply store, many items come in bulk, so it's a great option if you're shopping for a school class or other big group.
Browse Williams Sonoma for Halloween kitchen supplies
William Sonoma is one of the biggest names in elegant kitchen decor, and their Halloween section is no exception. To keep it both spooky and classy in the kitchen, check out the copper and black wine glasses or any of their pumpkin-shaped punch bowls. If you're planning to bake themed cakes, muffins, and cookies, William Sonoma has you covered there too with a variety of cookie cutters and baking tins.
Find unique decor at World Market
If being different from your neighbors is high on your priority list, then head over to World Market. The options are slightly quirky, eclectic, and definitely unique, so you'll find items like bright orange candles and Los Muertos salt and pepper shakers.
Shop for traditional Halloween fare at Pottery Barn
Pottery Barn offers high-quality versions of typical Halloween fare and, as a result, the store has developed a cult following. Though the pieces are more expensive, they're sure to last you many more seasons to come. You'll find classic Halloween horrors like spiders, bats, skeletons, and ghosts gracing serving dishes and glassware, as well as pillows and placemats.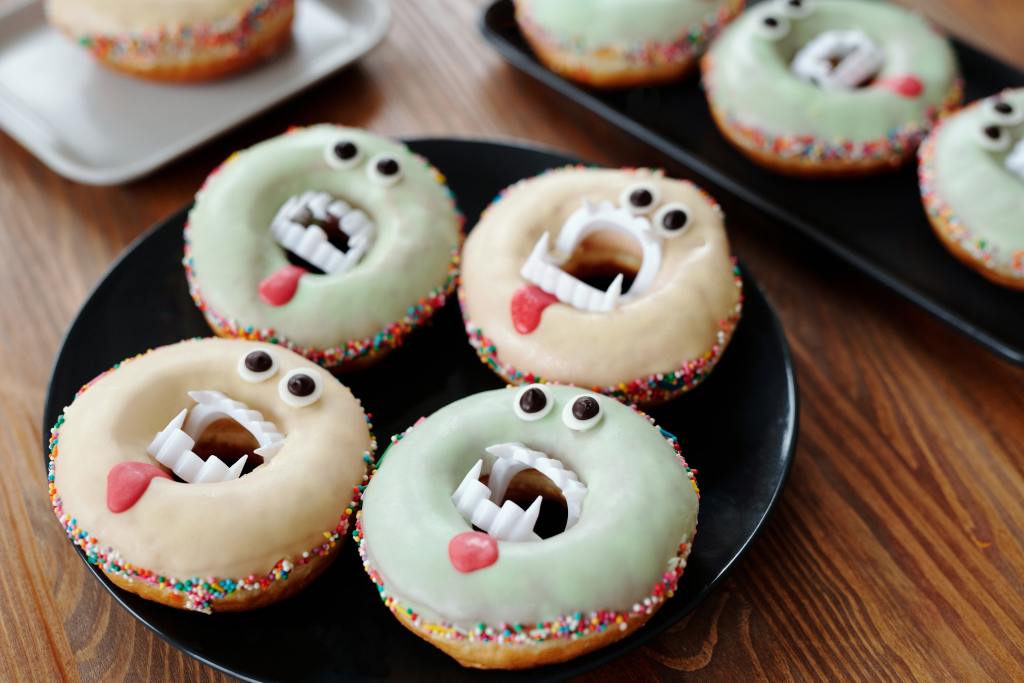 The scary ending
Sometimes, we spend so much time picking decor, planning parties, and baking fall-themed treats that we forget one of the most important parts: the costume! Instead of running to the corner store to grab face paint or a silly monster mask, check out Party City. This warehouse is full of costumes for both kids and adults and is always well-stocked. It's also the place to go for accessories, so you can find animal ears, wings, capes, and whatever else you need to put the finishing touches on your outfit.
This Halloween, don't leave everything until the last minute. Make sure you scoop up all the best tools, designs, and costumes before they're sold out for the season. With this list, you're sure to find everything you need for an adults-only cocktail party and a spooky celebration for the little ones.
Happy Halloween!
Editors' Recommendations