When it comes to decorating living rooms, you likely start with the basics. Sofas, armchairs, coffee tables, and floor lamps are all staples of living room decor, depending on your style and family size. But what about living rooms with a weird shape or extra space that leaves you with empty, irregular corners? To add a touch of personality to these awkward spaces, check out these few ideas to fill empty room corners that can effectively pull the room together. No knick-knacks or out-of-place decor needed.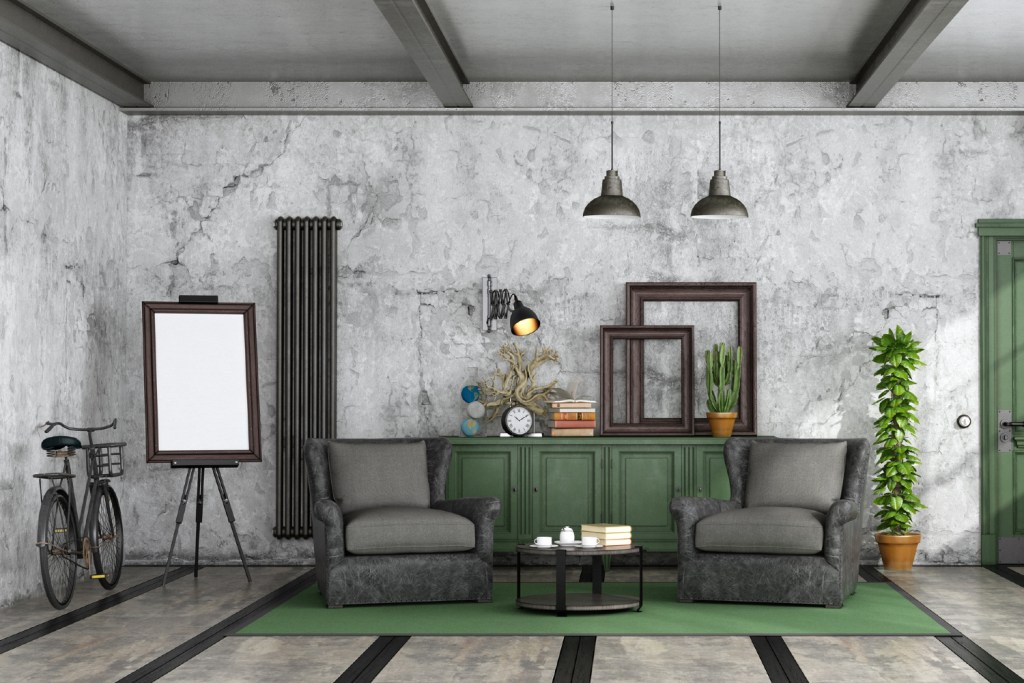 Use an easel
An empty corner is a great place to display a piece of art that doesn't yet have a place in the home. If you have an old easel somewhere, placing it in the corner and mounting a painting, especially a sentimental piece, is an excellent way to bring some personality to an empty corner. If you don't have an easel, don't worry. You can find inexpensive easels at garage sales, second-hand shops, and art stores, both in-store and online. If you don't have any extra art, you can still use the easel to display other fun items like plants, photos, or even string lights.
This is also fun because it's such a versatile item. Unlike decor that is mounted to the walls or too heavy to easily shift around the room, you can quickly change the art on display to freshen up the room whenever the desire arises.
Add plants
Indoor plants quickly and easily add color and life to a room. If you have an empty corner with a reasonable amount of light, place tall plants like cat palm trees or Madagascar Dragon Trees in it to fill the space. If you have an old ladder (or any other tall, inanimate object), consider stacking a few smaller plants, like succulents, atop it for a DIY decorative plant stand. Depending on the height and shape of the corner, you can find plants that match your aesthetic and place them on a shelf, in a basket, on a small table, or from a shepherd's hook. For more style ideas, visit your local nursery to learn more about which plants work best with your space.
Step 1: Determine which plants will work best in the space you have.
Step 2: Visit your local nursery or look online for inspiration and ideas.
Step 3: Arrange plants based on the suggestions above (lighting, with or without a plant stand, from a hook, etc.).
Use a mirror
A full-length mirror may be the easiest way to decorate an empty corner. Simply placing the mirror against the wall immediately makes the room look bigger, all while camouflaging the empty corner. If you don't have a full-length mirror, hang a smaller mirror or two on the walls or place a mirror on a vintage chair. Imagination is key here, but don't go overboard. Your space should be fun, but it doesn't need to be a house of mirrors.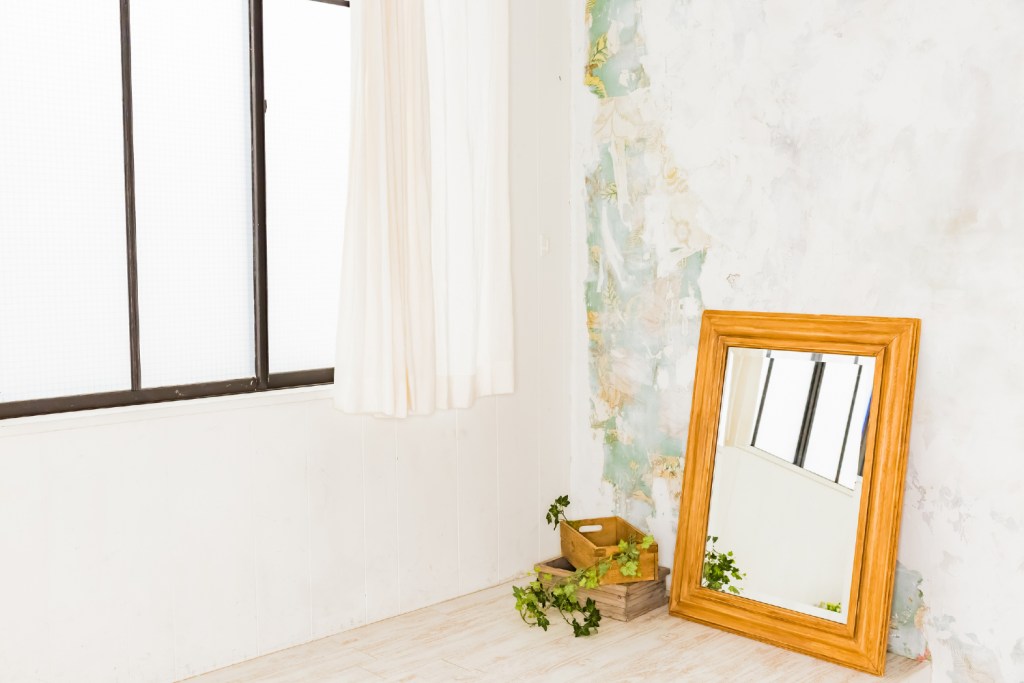 Use a chair
Do you have a chair or two lingering around from an incomplete set? These random chairs usually don't match anything and typically end up in a garage, basement, or another unseen storage area. If you have an empty corner in your living room, consider using this space for your rogue chair. You can paint it a fun color, put books on it like a shelf, or rest a plant or two on the seat. Use the chair as a space to display something you otherwise don't know what to do with, like a wall clock or a coffee table book you don't have room for anywhere else. Be sure to make it evident that the chair is purely decorative, or else you'll end up with decorative items relegated to the floor in favor of an extra spot to sit.
Add other objects (whatever suits your style)
If none of the options above suit your style, look around your garage or local secondhand store for large, tall pieces that don't seem to fit anywhere else. These empty corners are great opportunities to add visual interest to the room with fun pieces or antique decor. Choose something that describes your personality like an old bike, surfboard, skis, or other items that inject a dose of your lifestyle into the room.
Decorating a living room can be a bit tricky, especially when weird angles or awkwardly sized spaces are in play. Take this opportunity to have a little fun and experiment with funky pieces and décor that can become a conversation piece, making a statement about your style and the interests of the household.
Editors' Recommendations