There it stands, facing you with that empty expression. No, this isn't a person—rather, it's the awkward, vacant corner of your living room that's just kind of, well, there. While living room decor can get rather tricky, many ideas would fit in with the overall theme. All it takes is some imagination, a few items that you have lying around the house, and (possibly) a simple DYI project or two. In no time at all, you'll transform your living room corner with these eight fab ideas.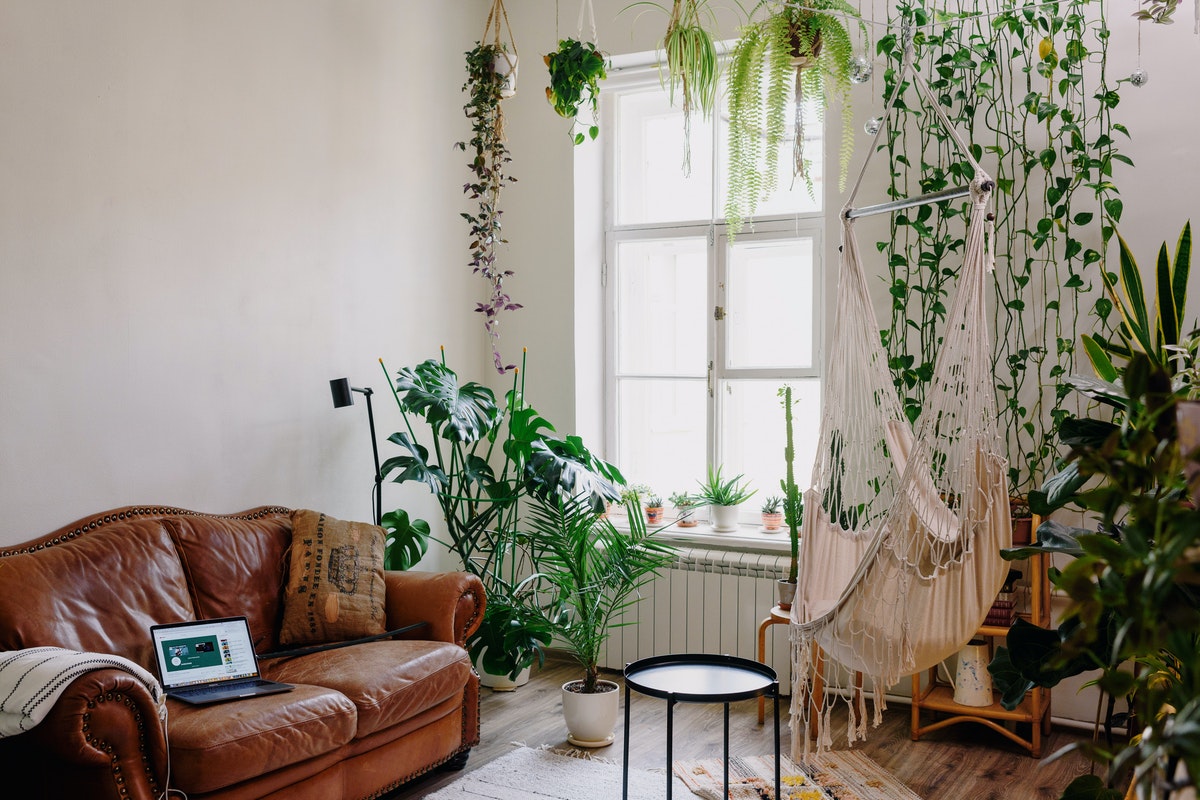 Incorporate nature
House plants improve the air quality of your home and add a versatile decoration that pairs well with any design scheme. For instance, you can position a decorative planter or vase on an end table with an indoor flowering plant to add color. Or take a climbing variety, such as English ivy or a spider plant, and hang it directly above the corner with the foliage draping down. One piece of advice to consider is to go for plants that require partial sun.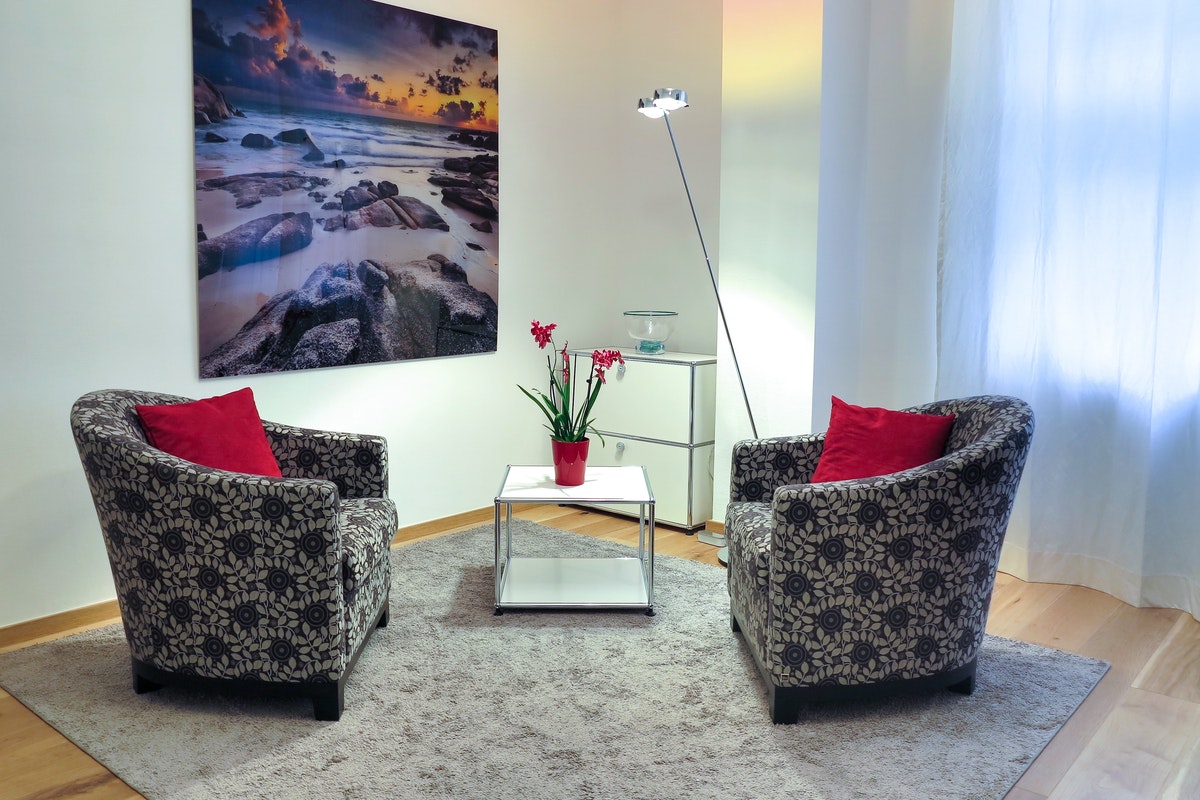 Add a seat to your living room corner design
Whether you're adding a pop of color with a bright hue, whimsical patterns, or bringing some balance to a simple, subdued scheme, an accent chair will do the trick. A downplayed, armless chair will work out great, for example, because it doesn't take up much room. Plus, it serves the purpose of filling the corner while providing an extra seat for a guest.
Also, a high-back, winged type will give you a cozy reading nook, especially if you add a small end table for holding your favorite book and a cup of tea. Don't forget the throw blanket!
Likewise, if you're pressed for space but don't care to leave the corner empty, a hanging chair would give a unique look to your living room corner decor.
Display artwork
When you picture a display space for artwork, does the big, blank wall come to mind? Such isn't always the case. A corner in your living room provides ample space for displaying framed samples of your photography or beloved pieces from your favorite gallery. To give an even more distinctive design, you can try mixing different sizes and shapes of pictures.
Install some shelves
There are many ways to use shelving to fill a corner. Depending on the size and shape of the room, you have options that provide extra space for books or for displaying small sculptures or plants. Here are a few ideas:
Floating shelves
A single, large, corner bookcase
L-shaped shelving unit
Diagonally placed rectangular shelves
Another idea is to design a flat, shaped background (i.e., oval, triangular, pear, etc.) with rounded shelves attached to the middle of it for a fun unit to place knick-knacks, pictures, or small plants.
Use the corner for extra storage units
Another great addition to your living room, corner decor can offer a dual purpose both as an eye-catching accessory and as extra storage. As an illustration of this, you can place a decorative coat rack in the corner or a cylinder-shaped container for umbrellas. Along with the rack or the round container, the visibly stored items also offset the area's color scheme.
Likewise, an L-shaped set of cubbies would serve well for displaying art, organizing books, and storing other miscellaneous items that tend to land in the living room.
Designate a workspace
If you're still working from home and need to locate yourself in the central part of the house to keep an eye on the youngsters, a workspace would fit right in with your living room decor. Your desk can fit on one side of the corner while shelves or a cabinet would fit on the other. The top of the cabinet can also provide a spot for a printer or an extra work surface if needed as a bonus.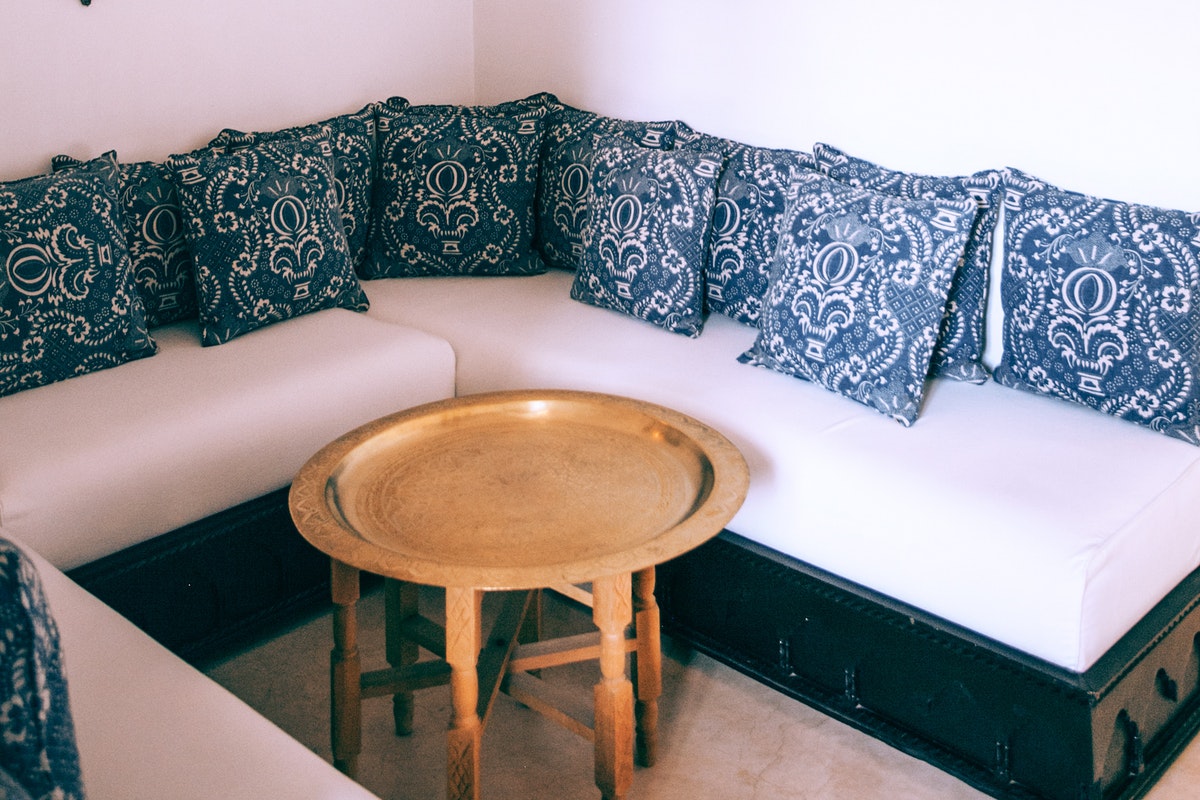 Include a sectional
For an easy fix to an awkward corner, you can choose a sectional to be the room's focal point. Considering that sectionals come in a variety of colors, patterns, and shapes, you're also providing a functional set of furniture that offers a nominal amount of seating for family movie nights or for guests. Plus, they are just so comfortable.
Strategically position your found items
If you're a fan of antique shops, or you play an instrument, a living room corner just might be the perfect spot for your found treasure or your guitar. Leaning a conversational piece against the corner of your living room conveys your distinct signature to the overall layout of the space. Plus, corners give you great options for storing these beloved objects if you have limited square footage.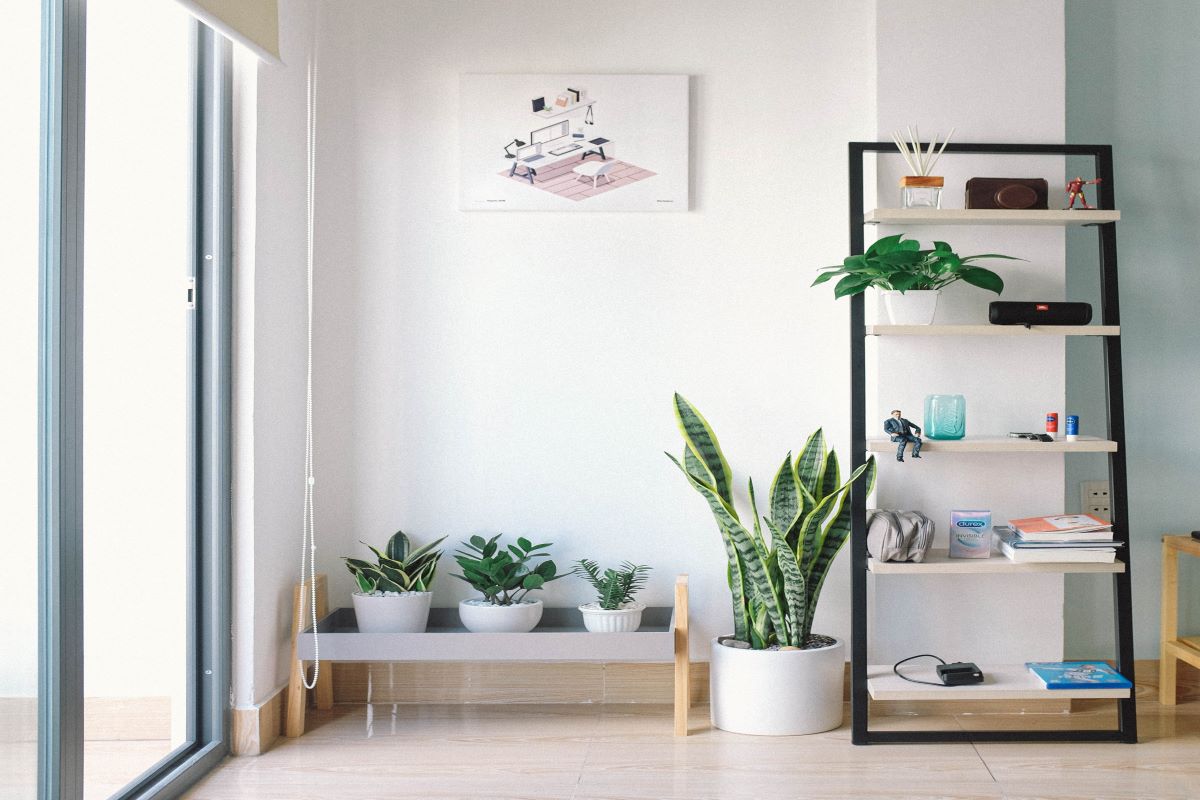 As you can see, sprucing up your living room corner requires very little effort and just a bit of inspiration from items that you already have or from a quick trip to the hardware store. Whether the living room corner in question is small to where nothing seems to fit "quite right," or it appears to be all-encompassing in a bigger area with a high ceiling, there is always a piece of furniture, or artwork, or a storage container of sorts to add your own trademark style to your abode.
Editors' Recommendations