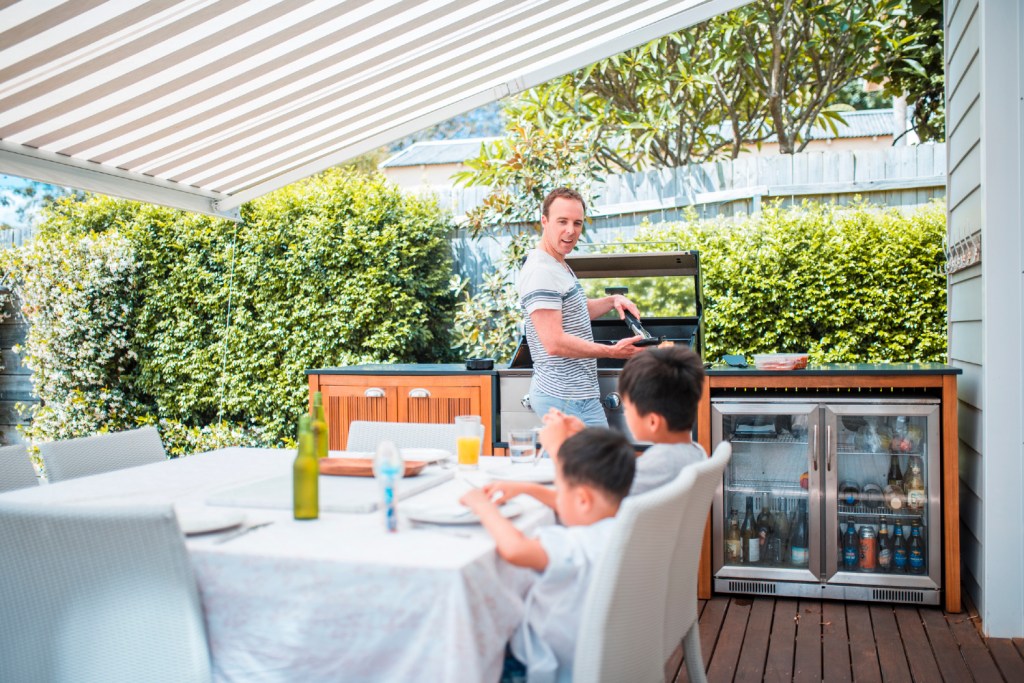 Are you looking for ways to enhance your backyard design? Consider transforming your backyard into a chef's paradise with a gorgeous and convenient outdoor kitchen area. With a covered kitchen outside, you can enjoy cooking and entertaining outdoors year-round while protecting yourself and your outdoor features from moisture and scorching heat. We'll walk you through the benefits of this outdoor setup and provide you with stunning outdoor kitchen ideas to help you get started.
Benefits of a covered outdoor kitchen
A covered outdoor kitchen provides a variety of benefits for homeowners. The most obvious benefit is that it gives you and your family an additional lounging and cooking space outdoors that's both comfortable and convenient. Having this space covered also helps protect your outdoor items — like your grill and your gorgeous outdoor furniture — from sun damage, rust, and other woes of being exposed to the elements.
And one of the best benefits? A stunning outdoor kitchen increases the ROI of your home by adding value and curb appeal to your property. What could be better than that?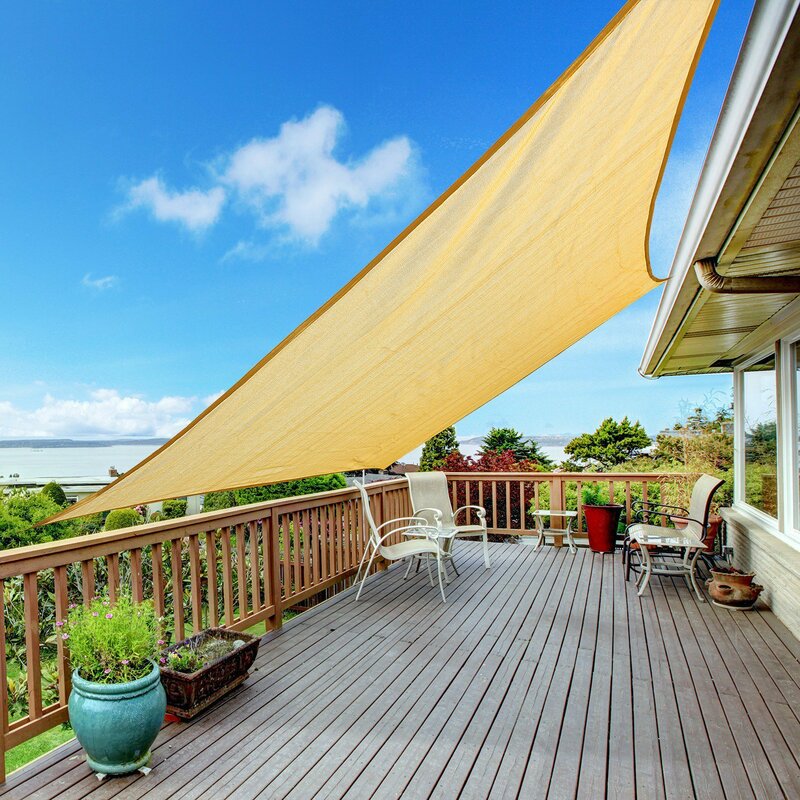 Covered outdoor kitchen ideas you can set up over the weekend
Getting started with a covered outdoor kitchen doesn't have to be a monster renovation project, and some covered outdoor kitchen ideas can even be easy and affordable.
Set up a pop-up grill gazebo
If you're a seasoned grill master, you know that keeping your equipment clean and protected is paramount. A pop-up grill gazebo is an affordable and easy way to protect your grill from the elements. It can also give you, the chef, the shade and relaxation you need while you grill up your favorite summer meals.
Install a shade sail
A shade sail is a versatile option for creating shade anywhere in your outdoor space. When it comes to your outdoor kitchen, it can be customized to fit the space perfectly and provide an aesthetic method for protecting you and your outdoor kitchen features from the sun and rain.
Extend an awning over your patio
A modern and aesthetic awning is an outdoor patio design that offers protection from the elements and increased value for your home. Extending an awning over your patio can also create a cozy and intimate space for outdoor cooking, dining, and entertaining.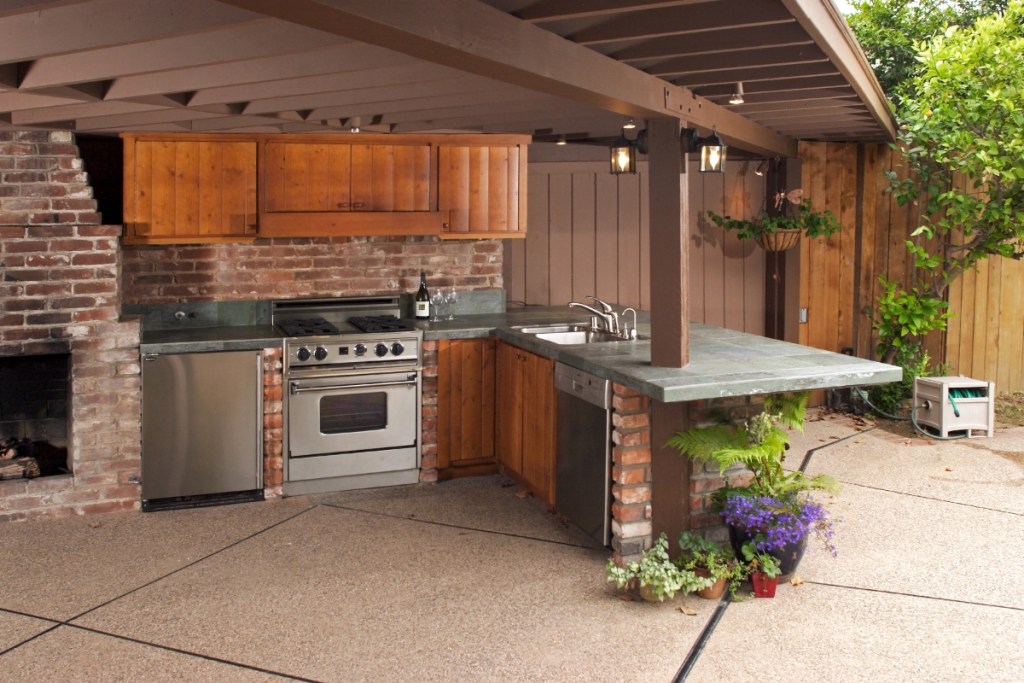 Stunning ideas for your dream outdoor kitchen
If you're ready to take your outdoor entertaining to the next level, we've got some incredibly elegant covered outdoor kitchen ideas that are the stuff of homeowner dreams.
Stand-alone pergola
One of the best benefits of pergolas is that they provide shade and protection without blocking out all the sun. You can also attach a retractable shade for use on those days that you want complete coverage. Pergolas can help create a beautiful and functional outdoor space for cooking and entertaining, and they can be customized to fit your space and style preferences.
Glass roof
Want full protection from the rain without blocking your view of the gorgeous nature around you? Then a glass roof is a perfect fit for your outdoor kitchen. It can provide a modern and sleek look for your outdoor space while allowing natural light to come in and create an open and airy feel.
Elegant gazebo
A stand-alone gazebo with a spacious outdoor kitchen is the quintessential feature of luxurious outdoor living, and it's enough to make any homeowner starry-eyed. Elegant gazebos provide a luxurious and intimate space for outdoor cooking and entertaining while adding incredible value to your home. They can even be customized with outdoor lighting and decor elements to create a beautiful and functional space.
Creating a covered outdoor kitchen is a fantastic way to upgrade your outdoor living experience. Not only does it provide a convenient and comfortable space for grilling and outdoor entertaining, but it also adds immense value to your home. Whether you're looking for simple and affordable or dreamy and luxurious, these covered outdoor kitchen ideas can help you transform your backyard into the chef's paradise you deserve.
Editors' Recommendations