As one of the earliest medicinal foods, soup has a special place in our hearts. Whether you want to fight the flu with chicken soup, warm up with a good chowder, or load up on nutrients from a hearty beef broth, these liquid boosts of vitality deserve to be served in a nice bowl. We make it easy for you to decide among our curated selection.
Every soup recipe in the world can be boiled down to three fundamental types of soup: Clear soups, thick soups, and pureed soups. If you open your fridge right now, most likely you have enough ingredients to prepare either one of them. Choose the right soup crock and throw in some veggies, meats, and spices, and you are on your way to dinner.
Corelle Coordinates Super Soup Bowl Set
Best soup bowl overall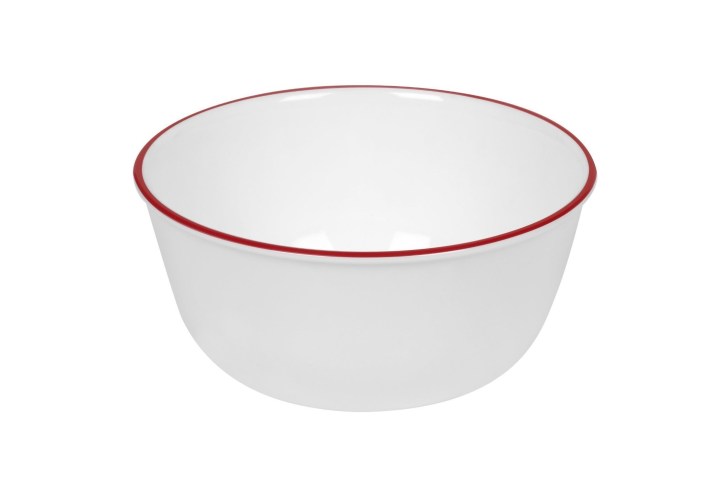 When you need a healthy portion, the Corelle Coordinates Super Soup Bowl Set is the way to go. With an oversized capacity and clean, classic design, this set has three bowls that are sure to satisfy the biggest of appetites. Dishwasher, microwave, and oven safe for convenience and versatility.
Sweese Porcelain Bowls with Handles
Best looking soup bowl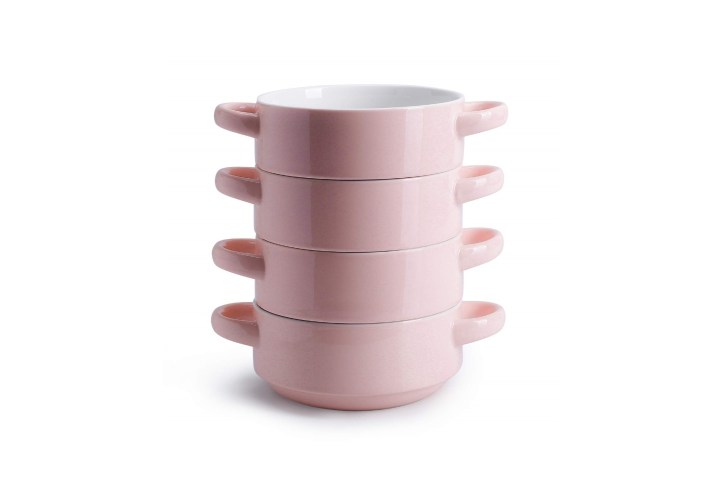 A must-have for the soup expert, the Sweese Porcelain Bowls with Handles set is a welcome twist to the classic soup bowl. Top-notch pink porcelain combined with playful design delivers a top container perfect for morning, noon, or evening. Double handles make it a delight to finish off the most scrumptious of potages.
Sistema Microwave Noodle Bowl
Best for microwave noodles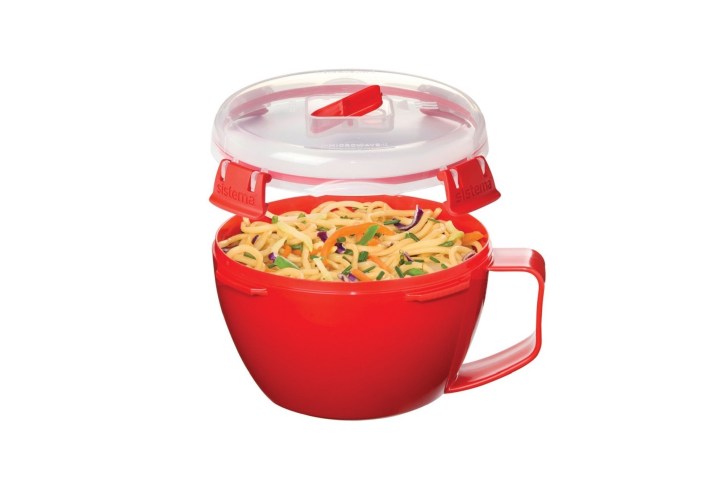 For all the noodle-heads out there, the Sistema Microwave Noodle Bowl is about to change the game on you. This incredibly useful soup bowl is designed to cook pasta, rice noodles, and chow mein along with any other carb-loading variation straight in the microwave. Perfect when you feel like eating straight out of the bowl.
The beauty of soups is that you can formulate recipes on the fly based on the ingredients you have. Its versatility allows you to use all the leftover raw ingredients from other recipes to easily create new concoctions for you to share. Serve them in the best fashion with great options available to you.
Editors' Recommendations