One of the latest uses of jars is custom-made gifts and party favors. With creativity and a bit of manual work, you can create amazing memories for all your guests and provide them with a memento they will actually use and not just stick in the cabinet. Check out this curated collection with the best jars we could find in the whole wide web.
Preserving your food in clear, airtight jars is a terrific way to avoid waste and create variety in your daily diet. A pantry full of this classy storage solution will not only look super organized but also stylish and modern. Available in a variety of sizes, shapes, and sealing methods, our suggested options will make your food storage fun and easy.
77L Glass Storage Jar
Best Overall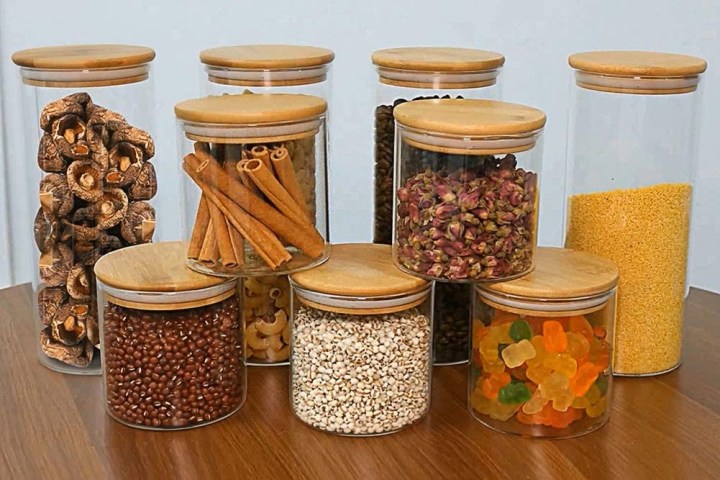 The 77L Glass Storage Jar is the premium choice to store food, spices, candies, and other edibles. The thickened glass is incredibly resistant and includes bamboo lids with silicone sealing rings to keep an airtight environment and your food fresh and safe.
Weck Mini Tulip Jar
Best Tulip Jars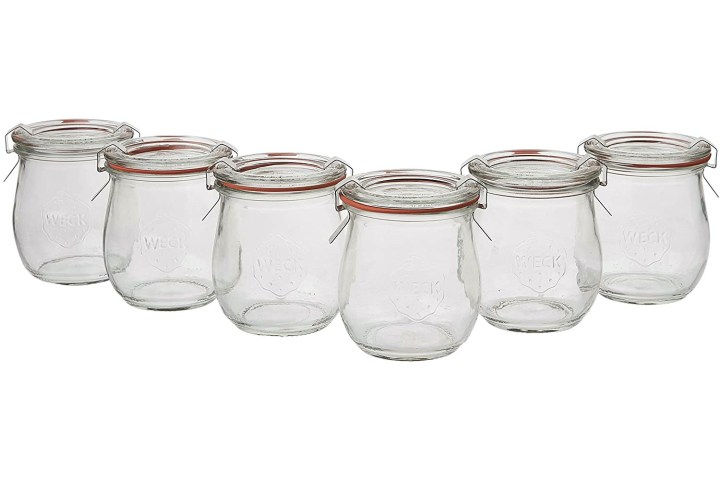 Bring some cuteness to your pantry with the Weck Mini Tulip Jar. Shipped in a wonderful six-pack with six rings and 12 securing clamps, this kit has everything you need to start showing off your preserves and home goods. The jars feature top-quality glass that is built to last, along with the classic shape and design that makes them so sought-after.
Libbey County Fair Glass Drinking Jars
Best Drinking Jar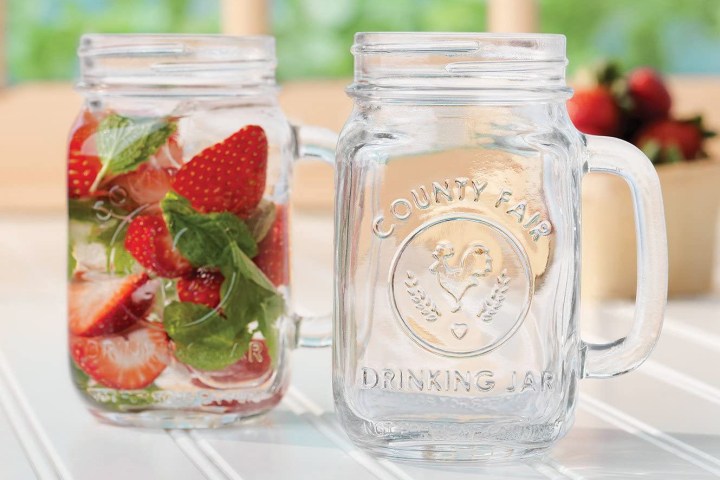 If you are looking for the best jar for drinks, the Libbey County Fair Glass Drinking Jars are a wonderful set of 12 drinking mugs with handles and embossed decorations. Perfect for your entertaining at home, summer grilling, and all your other parties.
Become the master of storage and organization with our carefully selected list of the best jars out there to keep your home looking great and tidy. These versatile containers are a staple of every American kitchen, and now you can join in this vintage trend.
For more, take a look at our list of the best cookie jars that do a great job of keeping your sweets fresh and flavorful.
Editors' Recommendations