If you're always baking massive batches of cookies, our list of suggestions will help you keep them fresh and accessible for longer. With options like air-tight containers, wide-mouth openings, and gorgeous design motifs, you will find a great addition to your kitchen for storage and decoration.
There is nothing that says "home sweet home" more than a topped cookie jar in full display in the kitchen. The biggest temptation for kids and adults alike, these magical containers have always been safeguarded by grandmas and mothers until dinner is done. Get your own special cookie jar to start a new family or house tradition.
Anchor Hocking Montana Glass Jar
Best cookie jar overall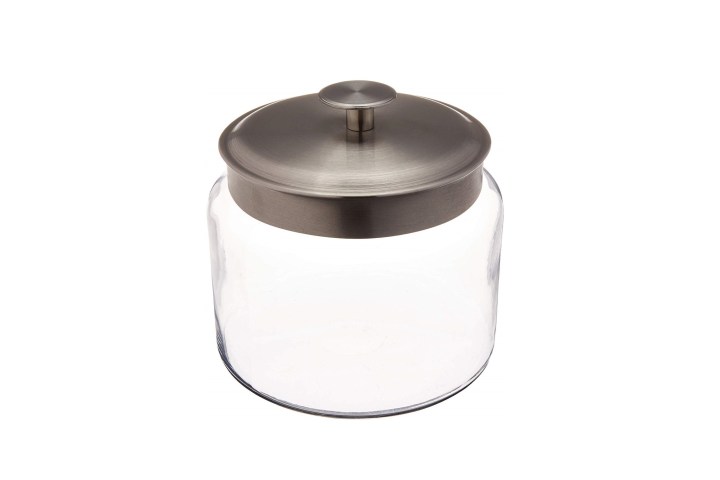 The Anchor Hocking Montana Glass Jar is the definition of the cookie jar. You've seen them in fancy bakeries and candy stores. The thick sidewalls make them incredibly stable, and the wide mouth allows you to get one, two, and maybe even three cookies at a time. The fresh-seal lid prevents any air from circulating, and this jar is gorgeous countertop storage.
Lenox Butterfly Meadow Gazebo Cookie Jar
Best decorative cookie jar
If you want to add a dash of nostalgia to your cookies, store them in the Lenox Butterfly Meadow Gazebo Cookie Jar — a festive and figural container made of beautifully decorative stoneware with a plastic gasket. Make sweet memories with your book-club friends thanks to this jar. A perfect gift when you fill it up with fresh chocolate cookies.
OXO Good Grips Airtight Cookie Jar
Best airtight seal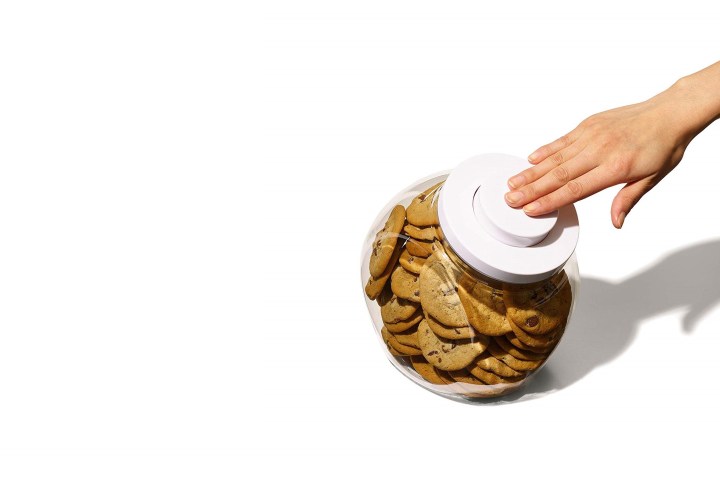 When you want a sleek look with the perfect seal, the OXO Good Grips POP Cookie Jar provides an airtight seal that keeps your cookies fresh. The familiar pop button serves as a handle for the lid and to push air out when closing. The best solution to keep cookies or pastries fresh and flavorful. Cookie jars like this belong in fancy apartments and boutique coffee shops too.
Cookie jars are a convenient and versatile way to store freshly baked goods and other snacks. These multipurpose containers always bring organization, easy access, and a nice visual touch to your kitchen. Show off those perfect cookie-cutter pastries or cookies and tempt everyone to try.
Editors' Recommendations