Get ready to entertain your friends and family with your most mouthwatering meals. Using these quality table knives, they will effortlessly enjoy every morsel of food that you've thoughtfully prepared for them.
A fine table knife is made of high-quality materials and designed specifically for cooked or prepared foods. They are typically made of corrosion-resistant stainless steel and should be dishwasher-safe for convenience.
Bellemain Premium Steak Knives
Best steak knives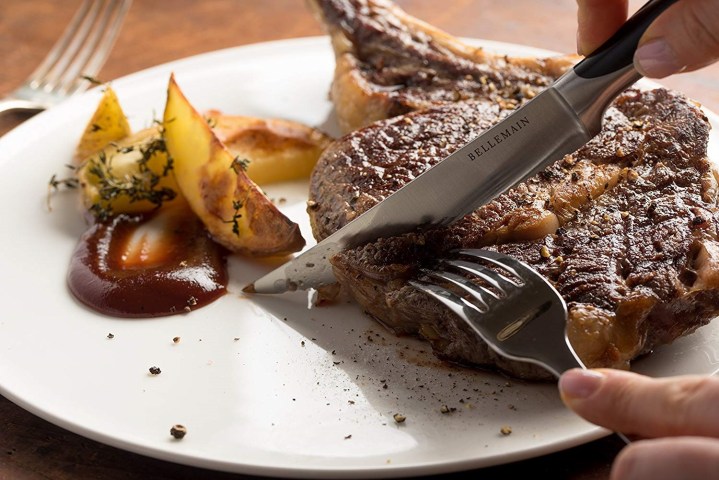 The Bellemain Premium Steak Knives takes the crown as the most beautiful steak knife available. Sold as a set of 4, this 100 percent surgical-grade, stainless steel blade has a stylish handle with superior ergonomics that make each cut easy and effortless. The full-tang construction offers unmatched strength and durability.
New Star Foodservice Dinner Knife
Best dinner knife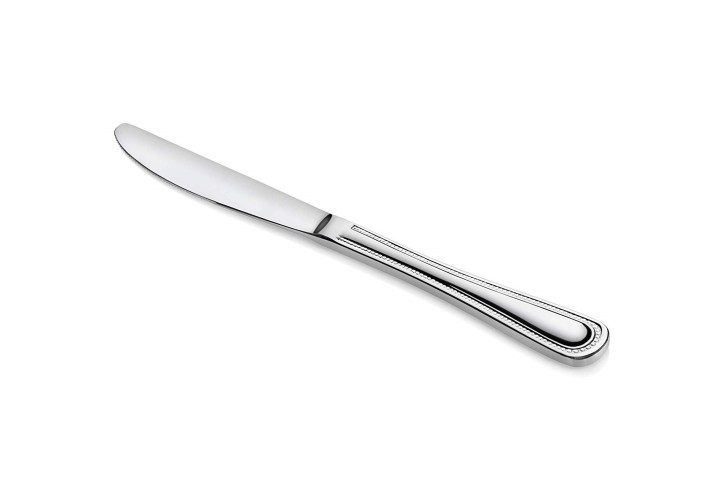 With New Star Foodservice Dinner Knife, you don't need to sacrifice quality for an affordable solution. Featuring a bead pattern collection, this set feels comfortable and balanced in your hands. Perfect for everyday use, this flatware is ideal for casual dining and reliable enough for restaurants as well.
AOOSY Butter Knives
Best butter knives
The AOOSY Butter Knives are cute and creative butter knives that were specifically designed for spreading. Small and decorative, they are the perfect addition to gift baskets. The stainless-steel blades are dishwasher safe and will last you for many tea parties.
With these fantastic table knives, you will put your etiquette lessons to good use by setting a beautiful table that will impress your family and friends. Whichever set you choose, our top recommendations will ensure a memorable dining experience for years to come.
Editors' Recommendations