Buying a laptop table can result in your having something that does much more. From eating to drawing, these ingenious devices are great for activities besides using a computer, too!
Laptop tables are versatile objects to add to your collection of office supplies. They can double as breakfast trays or standing desks. Most fold up for compact storage. Keep reading to learn more about a few of the best laptop desks.
Avantree Neetto Laptop Bed Table
Best Overall
The Avantree Neetto Laptop Bed Table is lightweight and foldable for simple transport. It is made of engineered wood with metal and plastic legs. Both its angle and height can be adjusted with the push of a button. The angle ranges from 0 degrees to 30 degrees and the height from 9.4 inches to 12.6 inches. This portable laptop desk can fit laptops up to 17 inches wide.
TaoTronics Foldable Lap Desk
Most Reliable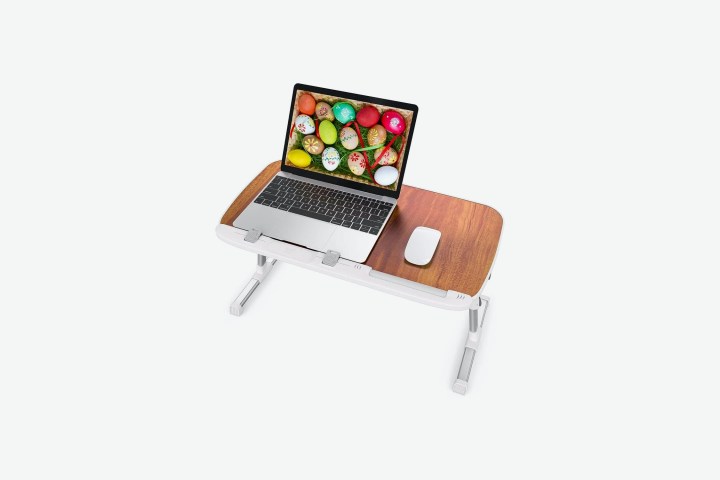 The tilt of the TaoTronics Foldable Lap Desk can be switched among four different angles that range from 0 degrees to 30 degrees. Its height can also change among five different levels. Retractable blockers keep items on the desk when they are needed and stored away when they are not needed. Laptops up to 15 inches wide fit on this laptop table. Its legs fold under the flat surface for consolidated storage.
Cooper Cases Mega Table
Best Large Size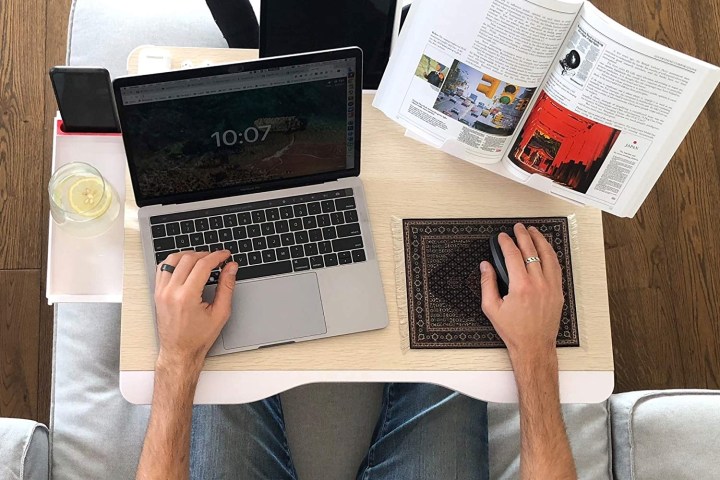 Cooper Cases' Mega Table comes preassembled so it can be used right out of the box. It has a slide-out tray that is perfect for keeping cups or snacks on. The large built-in groove at the top of the desk can securely hold pencils or tablets. And the miniature tray features a smaller groove to prop up a phone. A small rope carrying handle is another handy quality of this laptop table.
Portable laptop desks are an easy-to-use object that can be utilized in many ways. They come in a variety of materials and colors, so you can surely find one that you like.
Editors' Recommendations