Carefully selected wall art for your living room lets you show off your sophisticated, artistic side. A work of art on your wall also takes advantage of underused space. Here are our top choices for the best wall art to help you decide on the best one for your living room.
Wall art isn't confined to paintings or family photographs. There is three-dimensional wall art that may double as lights. Wall art also comes in different media and presentations such as multiple panels or metal works. Size, aesthetic, and functionality are important factors to pay attention to when hunting for the right piece of living room wall art. Let's look closely at our favorite selections.
Natural Art Flower Canvas Wall Art
Best Square-Shaped Wall Art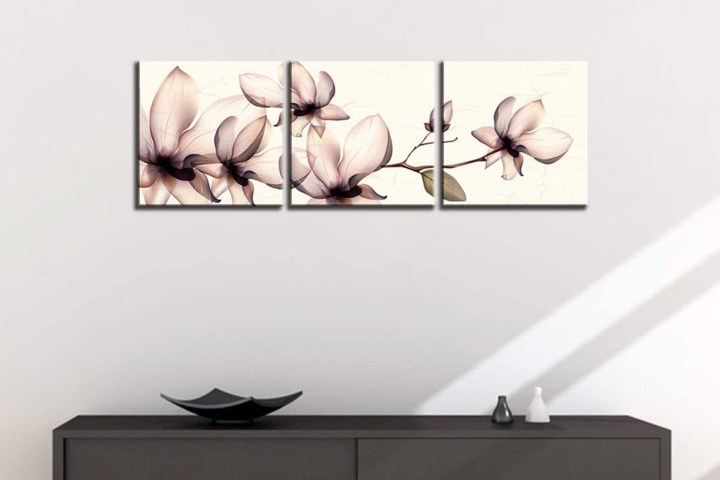 Natural Art's three-panel painting of orchids helps soften up living room walls. The high-quality canvas holds an HD-quality photograph that delivers a crystal-clear print. The wooden frame requires no assembly to hang. Each square panel measures 12 inches by 12 inches.
HOMKO Decorative Mason Jar Wall Decor
Best Farmhouse Look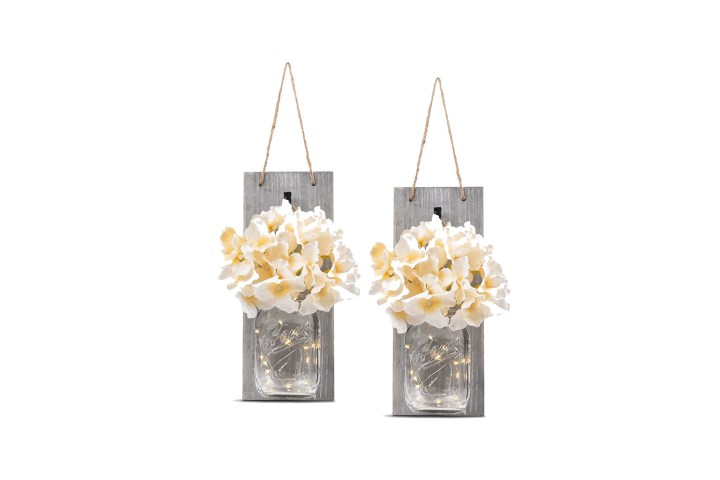 Pull off a successful rustic look with HOMKO's handmade decorative mason jars with LED fairy lights and artificial flowers. The backboard measures 11 inches in length, 4.3 inches in width, and 1.2 inches in height. The jar has a diameter of 2 inches and a height of 5 inches. You can set the lights on a timer to save battery life.
LJZart World Map Canvas Print
Best for Living Room or Office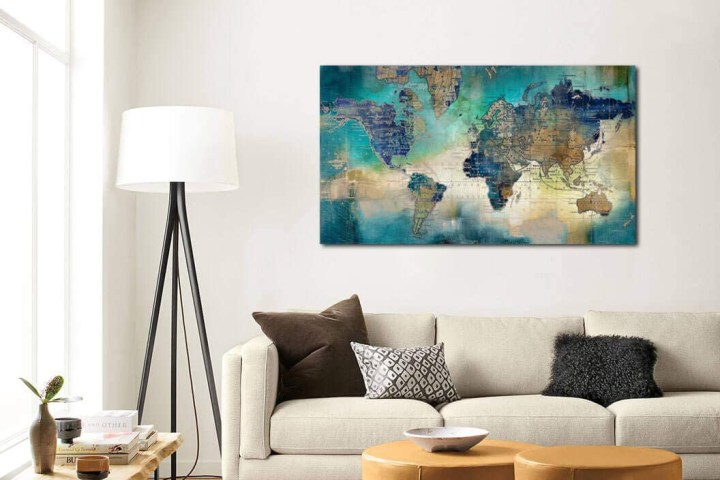 Conquer the world starting in your living room with LJZart's world map printed on canvas. The world is portrayed in vibrant hues ranging from sandy earth tones to dark ocean blues. The countries span three canvas panels each measuring 16 inches by 32 inches, and equipped with hanging accessories.
Living room wall art imparts positivity and possibility. Common spaces and offices benefit from an inspirational work of art. Whether you're trying to impress with a brilliant world map or making guests feel relaxed with mason jars lit with soft fairy lights, choose any of the wall art on our list to achieve your goal.
Editors' Recommendations