Making good decisions about what goes in your mouth doesn't just refer to the food you eat. It also includes choosing eco-friendly toothbrushes that benefit both your family and the environment. With a bamboo toothbrush, you can reduce your carbon footprint and make intelligent decisions for your health.
Made from an unhealthy combination of plastics, traditional toothbrushes can be hazardous to your well-being. Make the switch to bamboo toothbrushes and stop putting rubber, crude oil and plastics in your mouth twice a day. Instead, you can make a sustainable choice and switch to a natural health product that protects your mouth and the earth. Let's take a look at our favorites.
Hello Boo Bamboo Toothbrushes
Best Overall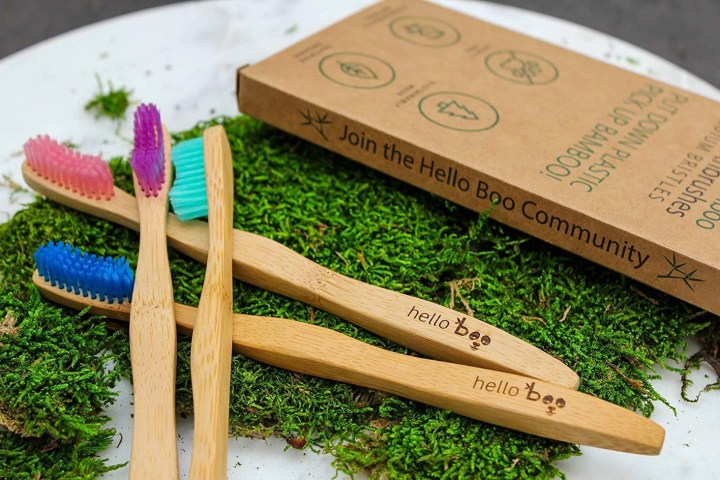 The Hello Boo Bamboo Toothbrushes are a biodegradable, eco-friendly and ergonomic choice for oral hygiene. Made from sustainably grown bamboo, this green alternative cleans your teeth just as efficiently as plastic toothbrushes while helping to preserve the environment. They feature medium nylon bristles that are gentle on your gums while they clean your teeth efficiently. This pack of four is perfect for families with children eight years and older, teenagers and adults.
Isshah Kids Bamboo Toothbrushes
Best for Kids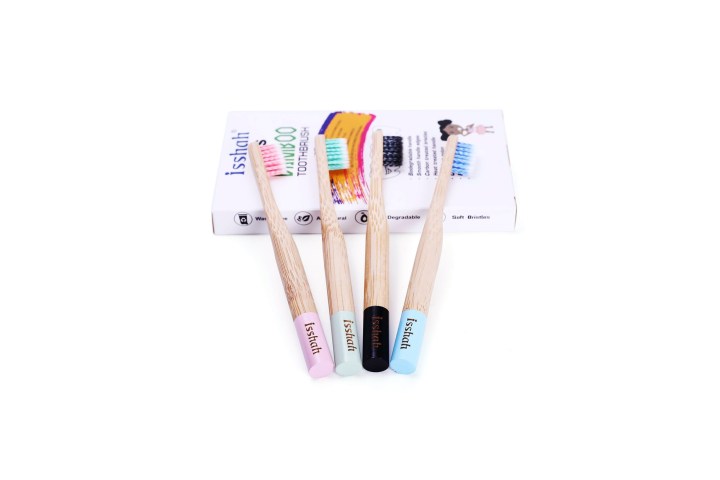 Raise green children and care for their oral health with the Isshah Kids Bamboo Toothbrushes. Made from soft BPA-free German bristles and naturally smooth bamboo handles, they are water resistant and ecological. Your kids will love brushing their teeth with these colorful and cute brushes that offer superior quality.
KoolerThings Bamboo Toothbrushes
Best Value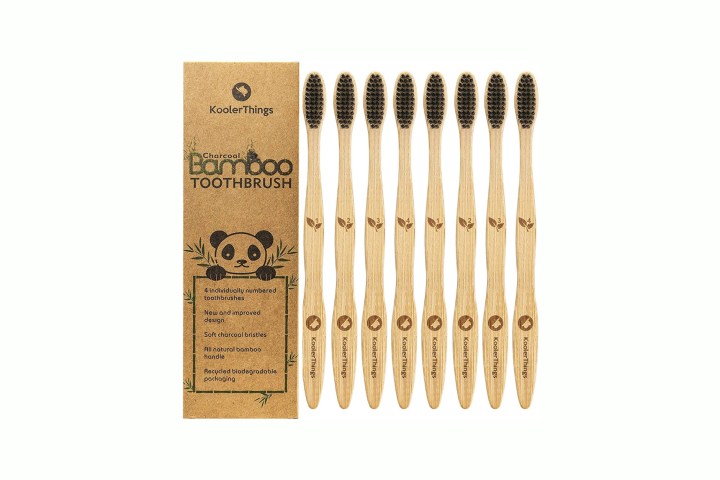 Join the environmental revolution with the KoolerThings Bamboo Toothbrushes. Crafted with soft bristles that will never shed, this pack of eight toothbrushes are gentle on your gums and naturally whiten your teeth with the power of activated charcoal. You will love the ergonomic shape and smooth edges of these biodegradable toothbrushes that keep toxic plastics out of the earth and deep clean your mouth without damaging tooth enamel.
You and your family will love the fresh feel of brushing your teeth with eco-friendly bamboo toothbrushes. Brush pollution away and be a conscious consumer, while keeping your teeth sparkling clean. The bamboo toothbrushes on our list are the organic alternative to reduce your carbon footprint and keep your mouth naturally healthy.
Editors' Recommendations