If you do most of your cooking on non-stick pans, a silicone spatula not only protects the coating from scratching but also provides a better food handling experience than wood or metal utensils. If you want to make perfect omelettes every time, a silicon spatula is a must-have.
One of the most important features of a silicone spatula is the size and quality of the head. Smaller heads move less food with each pass, but bigger models tend to be harder to move with precision. The shape of the head as well as the thickness and flexibility have the most effect on its performance. Spatulas with a straight-top edge and a smooth curved body that matches the contours of a bowl are ideal.
U-Taste Heat-Resistant Silicone Spatula Set
Best overall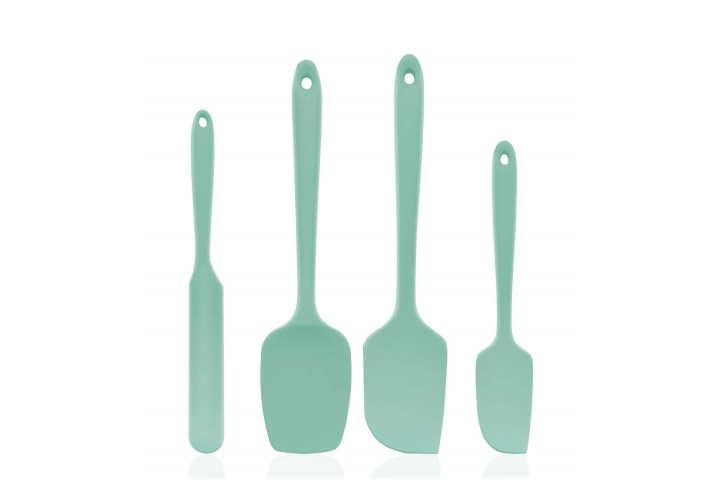 If you are looking for your very first set, our recommendation is the U-Taste Heat-Resistant Silicone Spatula Set. This set of 4 different shaped spatulas is a great starter kit that covers all the musts: BPA free, food-grade silicone and a one-piece seamless design. The defining quality of this product is the high level of heat resistance it withstands.
Di Oro Seamless Series Silicone Spatula Set
Most durable silicone spatulas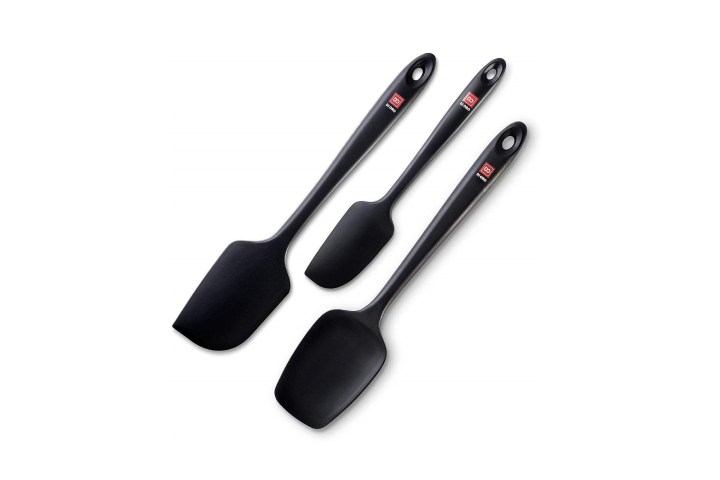 The Di Oro Seamless Series Spatula Set includes 3 of the most durable silicone spatulas on the market. Made in one piece, this set is sure to satisfy the most demanding of kitchen needs. This premium option is used by some of the most accomplished chefs and can now be yours.
StarPack Basics Silicone Spoonula
Best spatula spoon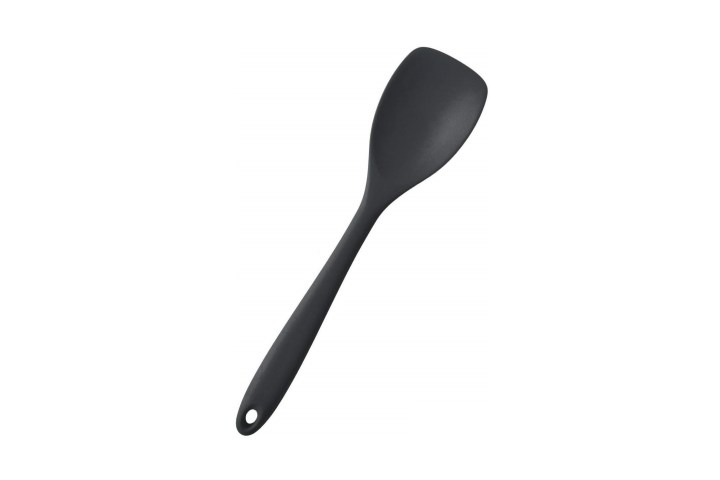 A surprising innovation to a timeless design, the StarPack Basics Silicone Spoonula is an essential kitchen tool. This award winning utensil features great angles for scrapping, stirring and tasting while you cook. It is made with a nylon core for extra strength with hygienic FDA-grade silicone as the outer material. Heat-resistant up to 480 degrees Fahrenheit, this rubber spatula has proven itself over and over in countless kitchens.
Take advantage of modern technological advances and use them in the kitchen to create safer recipes with ease. Silicon spatulas are some of the most convenient tools with greatest health benefits for you and your loved ones. With the items on our list, you can confidently nourish your family and create the dishes you've always wanted.
Editors' Recommendations