Take your brunch game to the next level and serve your friends a perfectly cooked Banana-Nutella stuffed crepe or blow them away with a savory favorite, with spinach goat cheese filling. With our selection of crepe pans, you are sure to impress your weekend tribe.
The key to making this mouthwatering French delicacy is in the pour. That light batter must be swirled to coat the surface of the pan evenly. Superior heat distribution is basic for round-base pans, so the thin layer of crepe covering the surface cooks evenly.
Cuisinart Chef's Classic Nonstick Crepe Pan
Best crepe pan overall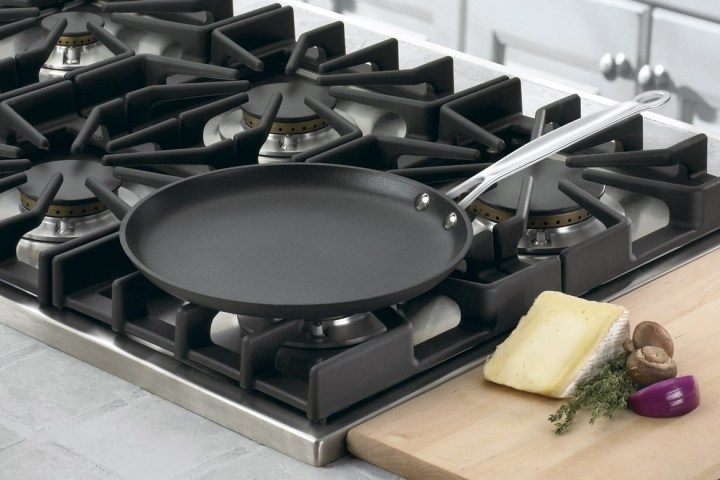 Prevent your crepes from sticking and burning with the Cuisinart Chef's Classic Nonstick Crepe Pan, a high-quality option tried and tested by professional chefs around the world. The Quantanium interior, a patented nonstick cooking surface reinforced with titanium, provides healthy, nonfat cooking and easy cleanup.
Lodge Pre-Seasoned Cast Iron Round Griddle
Best cast iron crepe pan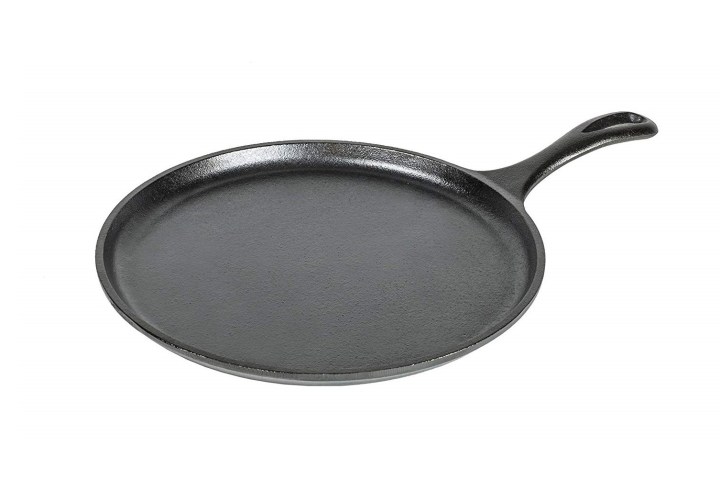 The Lodge Pre-Seasoned Cast Iron Round Griddle is a 10.5-inch multifunctional pan that is incredibly versatile. Ideal for everything like big breakfasts, grilled sandwiches, and perfect crepes, this top-quality pan can slow-cook foods without scorching. Besides providing nutritional iron, it is pre-seasoned with vegetable oil for superior priming.
De Buyer Carbon Steel Crepe Pan
Best carbon steel crepe pan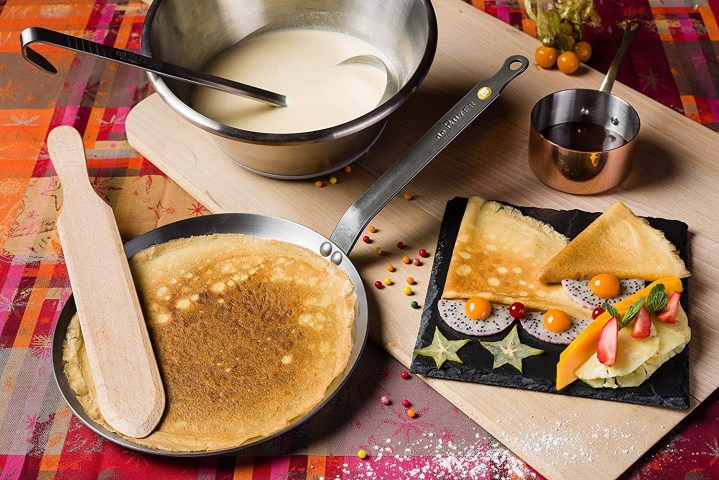 If you want to venture beyond crepe making, the De Buyer Carbon Steel Crepe Pan also doubles as the perfect tortilla maker. But make no mistake because for this pan, tradition is key. Using the authentic French design called "Lyonnais" with a curved handle "a la Française," it's a symbol of French gastronomy.
Get the mimosas ready and toast with your loved ones while you show off your latest Instagram-inspired cooking ideas with the best brunch-making gear: Your brand-new crepe pan. Find the perfect addition to your kitchen with this handy guide.
Editors' Recommendations