Consuming burned food is not only a matter of flavor, but it's also a health concern. With the best nonstick cookware, you can keep your meals wholesome and delicious every day. Minimize your use of unwanted oils and bring out the natural flavors of your ingredients with the utensils that make cooking easier and more fun for you.
From pots to pans and fryers, nonstick cookware is the solution to charred pancakes or scorched veggies. These helpful kitchen utensils are ideal to create all sorts of healthy meals that will satisfy the taste buds while also keeping you and your loved ones nourished. Let's take a look at our favorite nonstick cookware.
Cooks Standard Nonstick Stockpot with Glass Lid
Best nonstick pot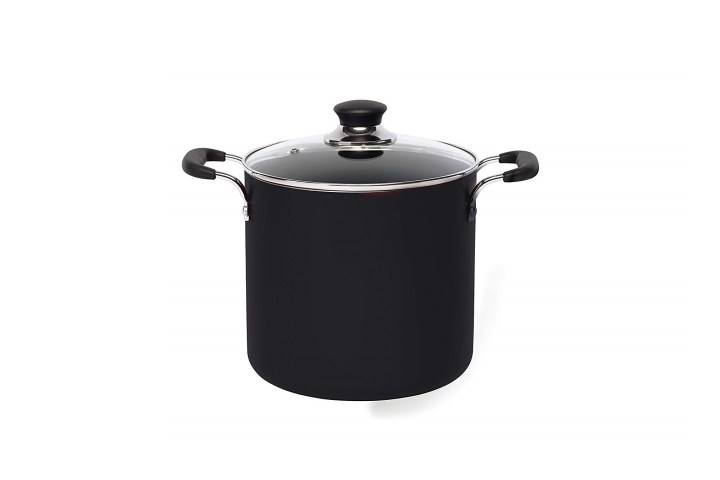 No kitchen is complete without a solid pot that will be your trusty companion, and the Cooks Standard Nonstick Stockpot sets the standard when it comes to quality, durability, and price. One of the best in the market, this aluminum nonstick cookware delivers restaurant performance regardless of what type of cooking surface you use. Perfect for all your sauce-making endeavors and to cook perfect pasta every time.
Caannasweis Nonstick Frying Pan
Best nonstick frying pan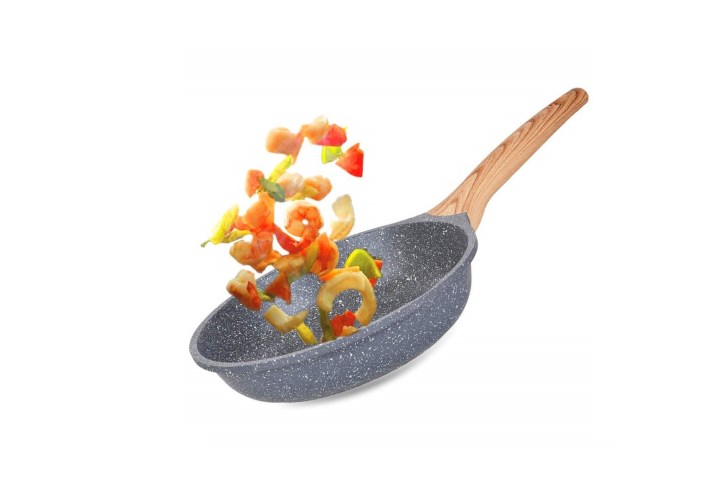 The Caannasweis Nonstick Frying Pan is a stone-coated pan that imitates the shape and texture of marble. This healthier alternative has an earthy and natural feel that doesn't compare to any other cooking tool. With a beautiful wooden handle and an easy pour spout, this convenient pan also features an aluminum coating to ensure the rapid transfer of heat and maximum cooking efficiency.
Cuisinart Chef's Classic Nonstick Saucepan
Best nonstick saucepan
Saucepans can do more than just boil water. The Cuisinart Chef's Classic Nonstick Saucepan is a hard-anodized aluminum pot with nonstick construction that allows you to do more. Its construction ensures even heat distribution, so you can confidently use it to make delicious marinara sauces, tender stews, or creamy mushroom soup without having to worry about hot spots that can burn your creations.
Everyone from professional chefs to kitchen novices has ruined an otherwise delicious meal, simply because they were using the wrong cookware. It's not a matter of skill, it's simply a matter of finding the right tools. With the nonstick cookware on our list, you can say goodbye to burnt foods and hello to moist dishes that are excellent in flavor and consistency.
Editors' Recommendations