Funnels are a time-tested kitchen tool that never fails. They are one of those items that you always wish you had right before a regretful spill. With the items on our list, you can always keep the right funnel handy to save time and effort with a variety of tasks around the kitchen.
With so much going on in the kitchen, it's no wonder you need a variety of cooking funnels to help with all of your needs. Thankfully, kitchen funnels come in different sizes and materials. We have hand-selected our favorite funnels for you to separate eggs in the kitchen, transfer jam onto a container or to pour flour — and keep your house looking spotless in the process.
Norpro Plastic Funnel
Best funnel overall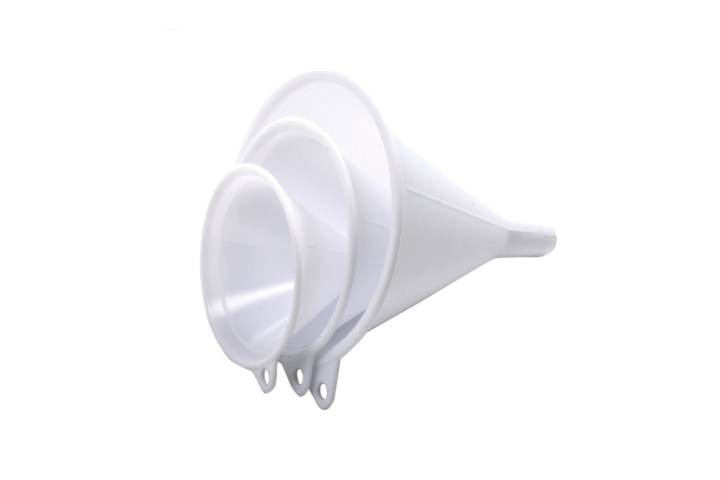 Featuring three different sizes, the Norpro Plastic Funnel set offers the solution you need for a variety of tasks. With the just-right spout, you will benefit from these useful funnels that transfer both liquid and dry ingredients. Use the right size for efficiency in your kitchen and to minimize cleanups.
Bellemain Funnel
Best steel funnel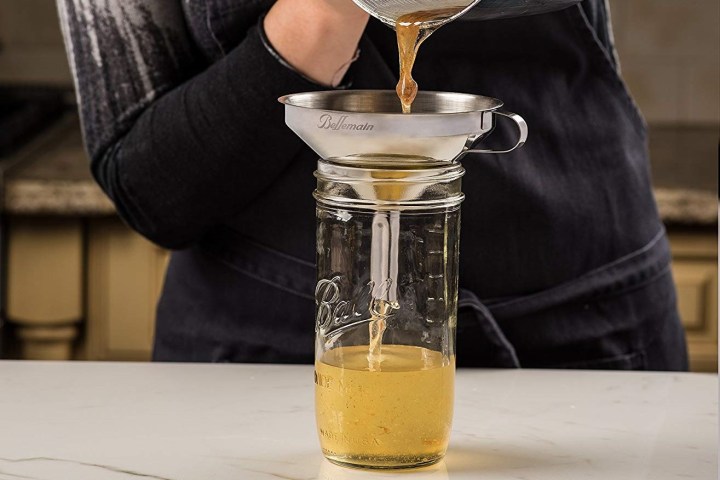 Pour kitchen liquids easier and safer with the Bellemain Funnel, a specially designed kitchen tool that is chef-approved and includes a built-in, removable strainer. This durable, stainless-steel funnel resists damage like bending, breaking ,or rusting. The long stem balances the liquid flow for steady pouring and mess-free performances.
Prepworks by Progressive Canning Funnel
Best funnel for canning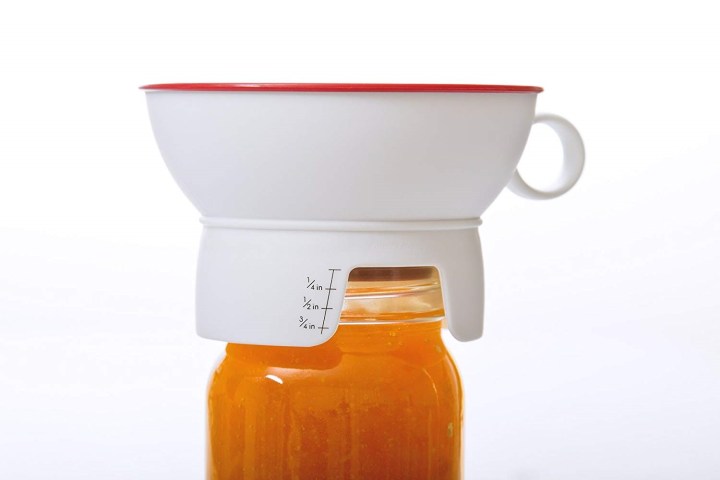 If you like displaying food in jars and love the way they look in your pantry or fridge, you need the Prepworks by Progressive Canning Funnel in your life. This canning funnel is fun to use because it keeps things clean, making it easy to preserve your jams or prep your yogurt parfaits in great-looking jars.
Make life a little easier with the convenience of kitchen funnels. This straightforward kitchen tool simplifies things around the kitchen and helps avoid messes that would otherwise take a lot of effort to clean up. With the products on our list, you can keep things neat, then store them away for a kitchen that is clean and well-stocked.
Editors' Recommendations