Use the plate hangers we've curated for this list to bring personality and style to an otherwise bare a boring-looking wall. Go out on a yard sale hunt, come back home with a bottle of wine, and transform your living space in an evening without breaking the bank.
Plates transform into remarkable wall art and turn into a flexible decor technique. Shape a gorgeous focal point in your home such as your dining room by displaying a mix of assorted shapes on the wall. Vintage plates are fun to find at thrift stores and can bring a shabby-chic, vintage, or rustic vibe to your house.
Hillman Plate Hangers
Best Overall
For an almost invisible but safe and sound mounting job, the Hillman Plate Hangers are the way to go. They are incredibly flexible and can hold an assortment of sizes and shapes. The hangers are ideal for plaster and drywalls.
Homezal Plate Hangers
Best Value Plate Hanger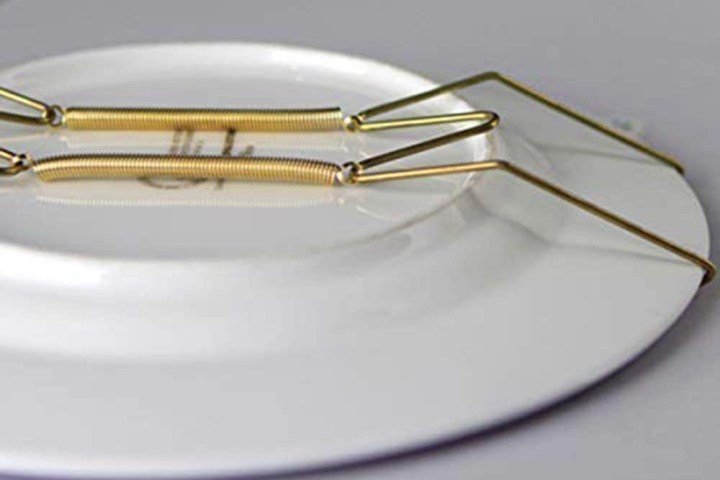 If you have an ambitious plate art project, the Homezal Plate Hangers come in a pack of 10 and give you the most value from all the options we researched. This multifunctional kit includes everything you need to mount your plates. And, the 8-inch plate hangers hold round or square plates.
Flatirons Disc Co Invisible Plate Hanger Set
Best Adhesive Plate Hangers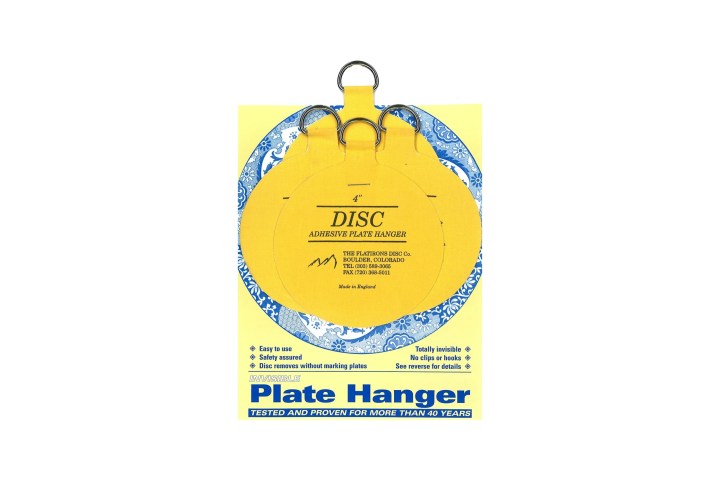 Create the illusion of floating plates on a wall with the Flatirons Disc Co Invisible Plate Hanger Set, a simple and ingenious solution to mount your decorations. Just stick this yellow adhesive cloth to your plate, and you have a way to hang them thanks to the integrated ring. No more visible hooks or wires. There are four in every pack.
Plates are a budget-friendly, casual, and incredibly entertaining way to redecorate a wall in your home. Give your kitchen, living area, or entry wall a new feeling with these functional suggestions that will keep your plates safe and secure.
Editors' Recommendations