A host with a sense of humor is always fun to visit. Keep your family and friends coming and let the good times roll with a funny doormat that gets a laugh out of them while they clean their shoes.
Laughter is one of the best ways to break the ice when you have company. Whether you have a sarcastic sense of humor or prefer a cute tease, funny doormats are an excellent way to crack a joke while keeping the inside of your home clean. Let's review our favorite mats to make sure your guests enter your home with a smile and clean shoes.
Ninamar

Go Away Doormat
Best antisocial doormat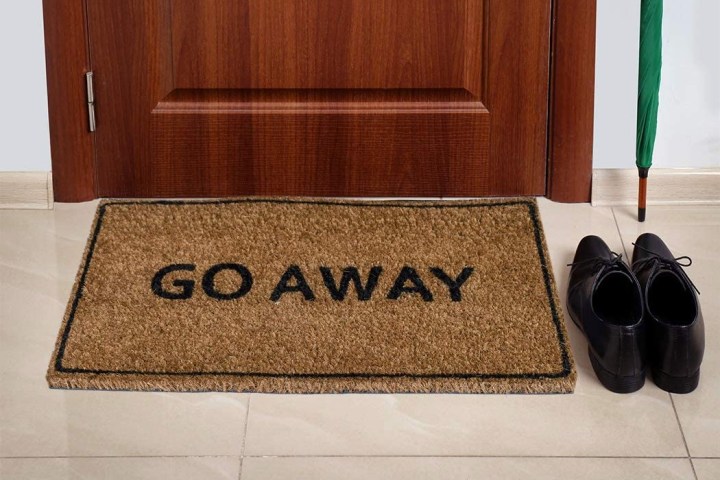 Sometimes, jokes are hilarious because they're true. The Ninamar Go Away Doormat is a funny mat designed for the antisocial. Made from natural coconut fibers, this traditional coir mat is imprinted with ink for a durable message that will make your friends laugh.
Gorilla Grip Dog Doormat
Best for dog lovers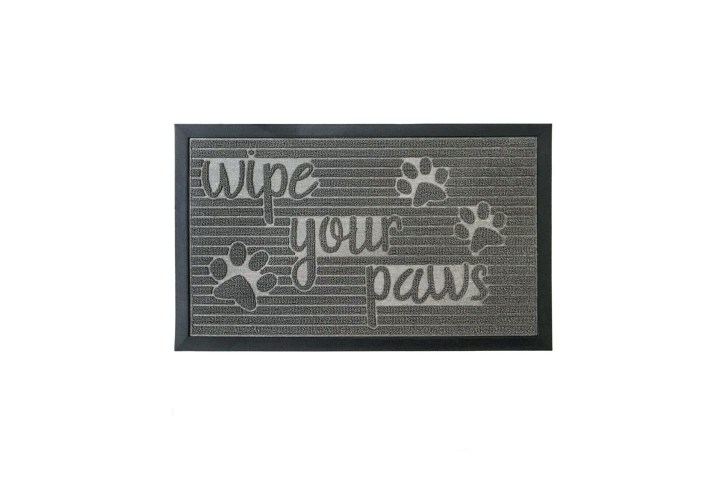 Perfect for pet lovers, the Gorilla Grip Dog Doormat is a durable and safe mat constructed from 100% high-quality, all-natural rubber. It helps avoid slips and unwanted accidents, while absorbing moisture and dirt from your doorstop. With its low-profile design, it is easy to keep clean with a vacuum or a broom.
BirdRock Home Doormat
Best looking doormat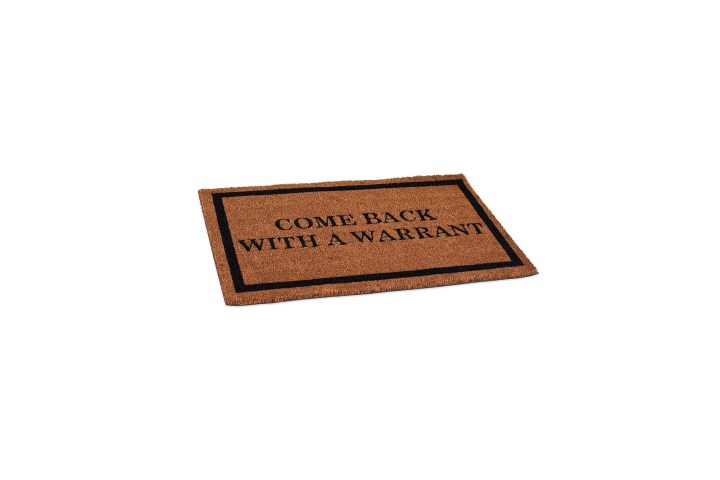 Fun and elegance combine in the BirdRock Home Doormat. This lighthearted front door essential welcomes your guests with a funny touch that is also durable and strong. It is made from long-lasting coconut husks with a vinyl back to provide an adhesive grip to the floor.
Life is better when you can laugh at yourself and with your friends. With these funny and friendly doormats, you will entertain your visitors before they even set foot inside your home. The items on our list are hilarious, unique, and efficient to keep your home clean and light.
Editors' Recommendations