A great bean pot can bring out the best in your beans, providing a range of creamy and solid textures while also helping the beans maintain their shape and flavor. The relatively narrow mouth of the beanpot minimizes evaporation and heat loss, while the deep, wide, thick-walled body of the pot facilitates long, slow cooking times.
A great bean pot can help you get your beans perfectly moist and tender without getting dry. With a lot of factors going into choosing the right bean pot, picking the right kind for your needs can be tough. Not to worry, we've gone ahead and compiled a list of the best bean pots out there so you can take your bean-based recipes to the next level.
R&M International Traditional Ceramic Bean Pot
Best bean pot overall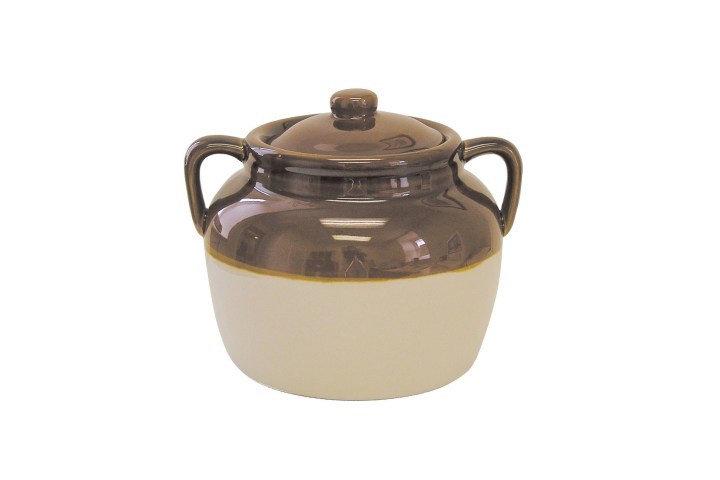 Cook your favorite bean-based dishes with ease by using one of these Traditional Ceramic Bean Pots from R&M International. Each pot is made from high-fired natural ceramics with a lead-free and cadmium-free glaze for long-lasting and dependable durability. These pots are oven and microwave safe. This bean pot is also dishwasher safe, making cleaning up after cooking a breeze.
Granite Ware Bean Pot
Most durable bean pot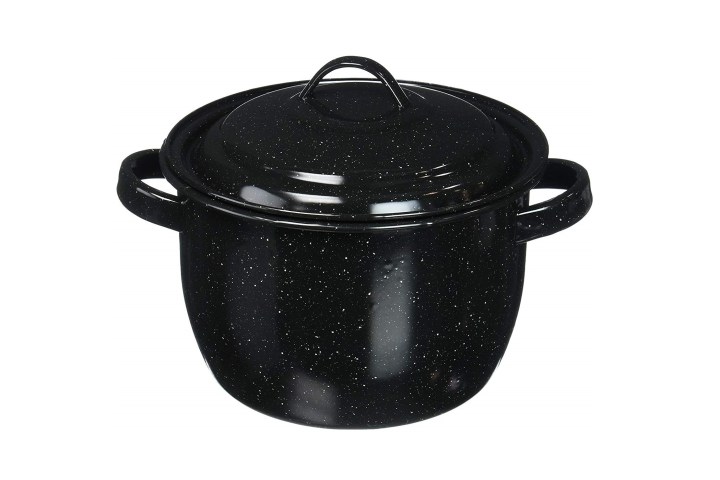 Make delicious baked beans over the fire or stove. This Granite Ware Bean Pot has a 4-quart capacity, making it great for making stews. This bean pot uses advanced technology for applying porcelain to create a durable, chip-resistant bean pot that will last most families a lifetime. The glass-like surface does not interact with or alter the taste of food, and it makes cleanup of even the most stubborn foods easy.
Certified International Mariachi Bakeware Bean Pot
Best colorful bean pot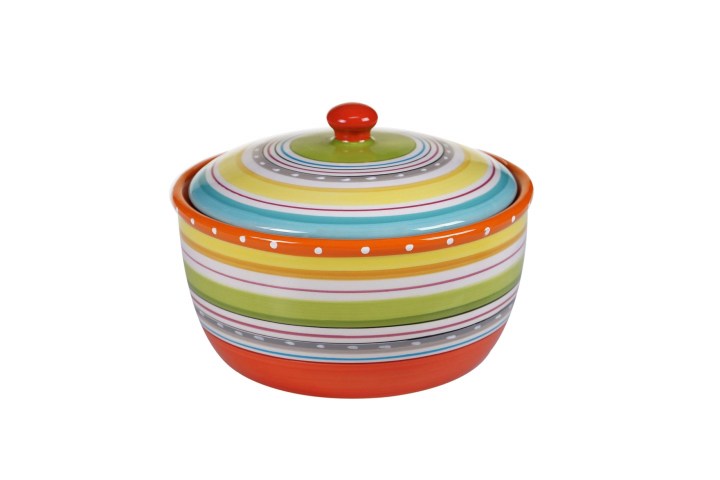 Bring some flavor into your kitchen while you cook up your favorite bean-based dishes with this colorful Certified International 25647 Mariachi Bakeware Bean Pot. Designed by Nancy Green, this hand-painted ceramic bean pot is a bold expression of color that will brighten up any kitchen. This bean pot is constructed of lead-free ceramic material, making it both durable and safe for your food. This attractive yet functional bean pot is perfect for serving up your favorite kitchen creations.
Whether you're making a hearty stew or serving up beautifully baked bean recipes, a great bean pot is essential to helping you elevate your favorite bean-based dish. So whether you go with the best overall, most durable, or the best colorful, we've given you all the information you need, so you can start cooking enjoyable and delicious meals.
Editors' Recommendations