Cutting boards deal with a lot on a daily basis — raw foods, spicy vegetables, and smelly ingredients. These ingredients can build up on cutting boards, making them dirty and potentially unhealthy. Keep your boards looking new and guard them from damage and germs with cutting board oils.
Trustworthy cutting board oils protect your prep surfaces from oils, food chemicals, and more. They'll also keep your wood from becoming misshapen due to moisture. These oils are typically made of mineral oil, plant-based oil, creams, or a combination of other ingredients. Any cutting board oil you consider should be food-grade, meaning it's safe to use on anything that touches your food. Let's dig deeper to see what makes cutting board oils reliable.
Thirteen Chefs Food Grade Mineral Oil for Cutting Boards
Best cutting board oil overall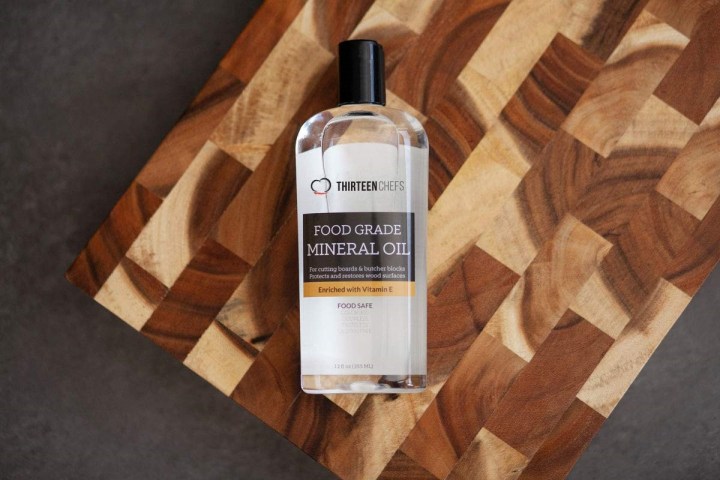 Thirteen Chefs offers a cutting board mineral oil that's also safe for other prep surfaces, utensils, and wooden dishes. It contains USP mineral oil, which is top quality white mineral oil that protects wood from warping. The product is FDA food grade and can also be used for marble tops, knives, or leather.
John Boos Mystery Butcher Block Oil
Best mystery cutting board oil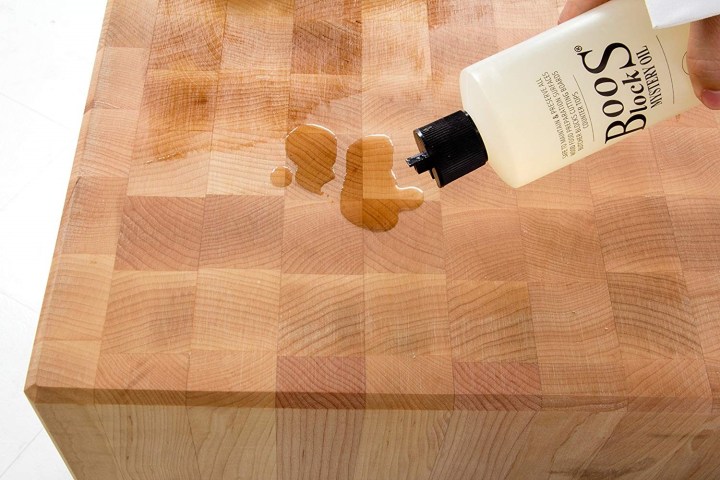 Safeguard your cutting board, butcher's block, and more with John Boos' Mystery Oil. Made of completely natural substances, this oil is also certified with the National Sanitation Foundation. By oiling your kitchen utensils, you can avoid wood cracks and splits, saving you money in the long run. If you prefer mystery oil over mineral, this all-natural product is the most ideal choice.
Howard Products Cutting Board Oil
Best value cutting board oil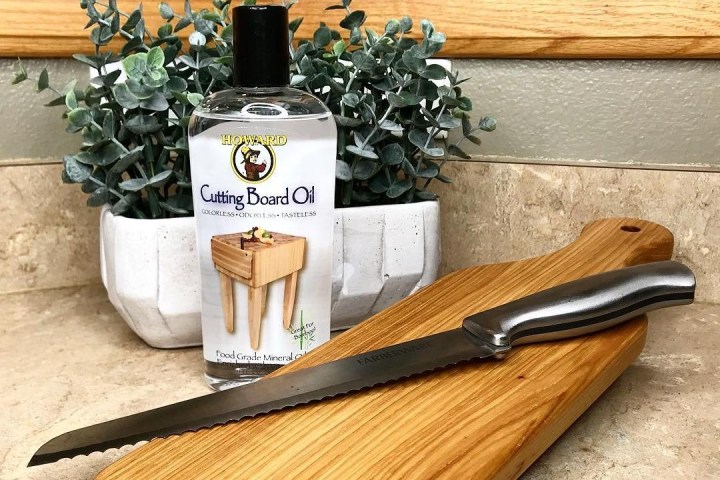 Howard Products offers food grade mineral oil that brings wooden boards, countertops, and dishware back to life. Use it to upgrade your kitchen without replacing old utensils. A 12-ounce bottle can help you revive wood's natural color with each use. If you need to cover a lot of surface area or utensils, this economic cutting board oil is the best choice.
Cutting board oils help maintain your kitchen tools' integrity and helps keep them around longer. Oils also prevent dry-out and cracks in your wooden items. A good oil should be food-grade safe to keep your boards clean and your family safe. Caring for your cutting board with oil and attention helps save your household money.
Editors' Recommendations