A great sieve is made of fine stainless steel mesh to catch food and drain water just as well. If you cook at home frequently, you'll know just how handy a sieve can be. From rinsing berries and rice to straining a pot of angel hair pasta, they are helpful in so many ways. The right one depends on what you will be mainly using it for.
When looking to purchase a sieve, look for size and quality. The size will depend on what you want out of a sieve. There are bigger ones for batch items like berries or pasta and smaller ones that are made for drinks. A typical sieve will have a handle on one side and a hook on the other for storage. It will also be made of fine steel mesh for easier cleaning and to catch even the smallest bits of food. Let's review our best options.
Yummy Kitchenware Fine Mesh Strainer
Best overall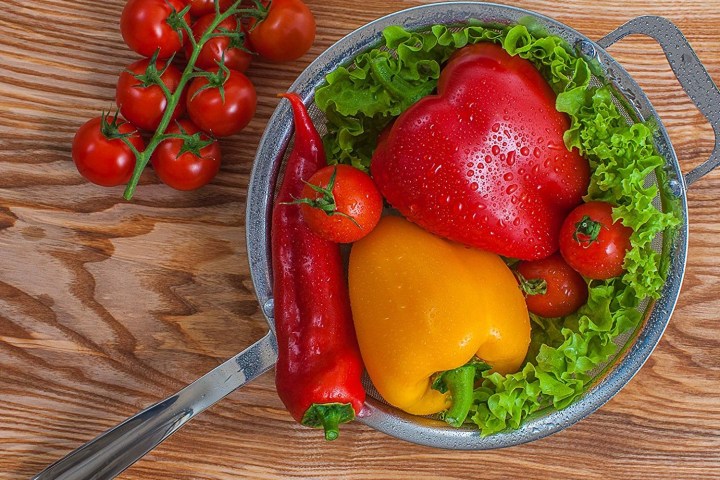 Yummy Kitchenware crafted this fine mesh strainer with superior stainless steel. Many sieves will be flimsy and poorly made, but this one is made with two layers of steel held together by a durable handle for added sturdiness. It will hold your food without buckling or falling apart. It's best for someone who wants a long-lasting sieve that can be used for multiple purposes.
LiveFresh Mesh Strainer Set 
Best sieve set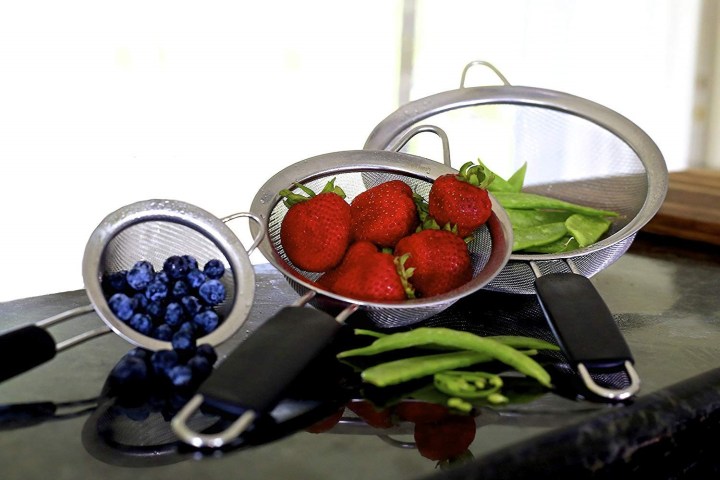 If you want a versatile option, consider LiveFresh's stainless steel sieve set. It comes with three different-sized sieves for every cooking need from washing buckwheat to rinsing arugula. The rubber handles add more grip, making accidents less likely. This set is ideal for someone who cooks many different recipes on a frequent basis.
Homestia Fine Mesh Sieve
Best sieve for tea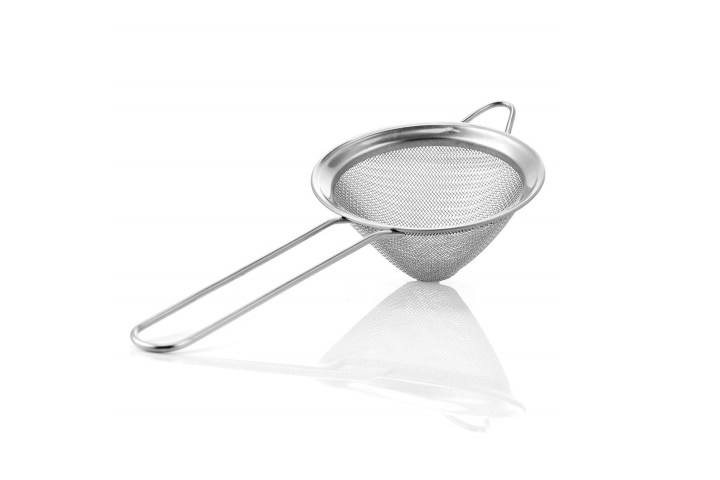 If you are a professional mixologist or tea enthusiast, Homestia's cocktail and tea strainer is the best option for you. Just three inches in diameter, it helps keep ice, seeds, and small ingredients out of your carefully-made drinks. Though small, it's made of professional grade 18/10 stainless steel, avoiding corrosion and distortion.
The right sieve depends on what you cook and how often. Alternatively, it might depend on what you drink. A good food sieve is made of fine steel mesh to drain ingredients easily. On the other hand, a worthy drink sieve will keep food particles out of liquids without wearing down from use. No matter your reason for purchasing a sieve, these top choices will help upgrade your kitchen experience.
Editors' Recommendations