Stop spending money on brunch every weekend and enjoy a homemade feast for you and your loved ones. The crepe makers on our list make it easy to put together an impressive spread that will get you going or be the perfect end to your day.
Do you like your crepes sweet or savory? With easy to use crepe makers, why not have both? Create scrumptious treats any time of the day for a finger-licking breakfast, satisfying lunch, tasteful dinner or irresistible dessert that will please the entire family.
NutriChef Electric Crepe Maker
Best overall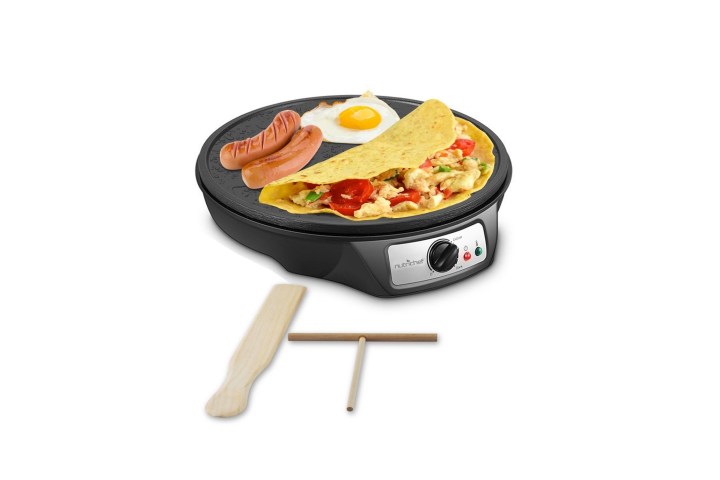 Unleash the power of 1200 watts with the heavy duty NutriChef Electric Crepe Maker. This hot plate works hard so you don't have to and with 12 inches of cooking surface, the NutriChef Electric Crepe Maker makes it easy to spread, flip and enjoy the most delicious crepes you've ever made. Using the included spreader and spatula, you will finally be able to create the perfect crepes – just like professional chefs.
Cuisinart Crepe Pan
Best crepe pan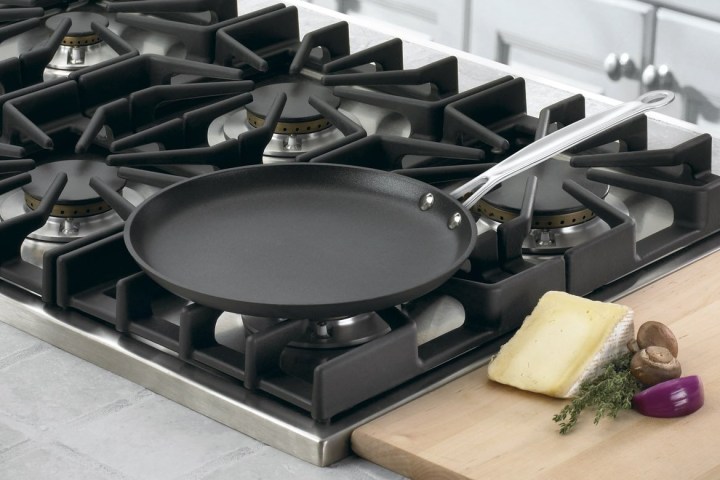 If you are more comfortable with a pan than an electric griddle, then the Cuisinart Crepe Pan is the right tool for you. With a patented nonstick cooking surface that is reinforced with titanium, this pan gives you the ability to move it around as needed to create a beautiful looking crepe in no time.
StarBlue Electric Crepe Maker
Best value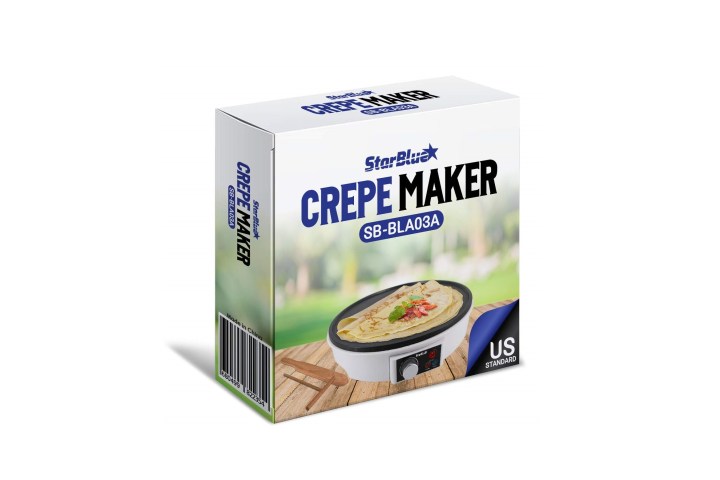 Get the heat going with the StarBlue Electric Crepe Maker, the most convenient kitchen tool to be a master chef in your own kitchen. With a recipe book, spreader and spatula included, there's no stopping you from making creative dishes that are lovely to look at and even better to enjoy.
Experienced home chefs and beginners in the kitchen both love crepe makers for their ease of use and versatility. You won't believe everything you can do with the crepe makers on our list. Pick your favorite to start whipping up the perfect crepes and more.
Editors' Recommendations