Gone are the days when you have to choose just one design aesthetic for your home! Many of the most impeccably designed homes blend together various design styles. Two of the most popular pairings? Traditional and contemporary. If you are interested in delving into the trend — that blends together the best of classic design with the most current elements — here is everything you need to know about it.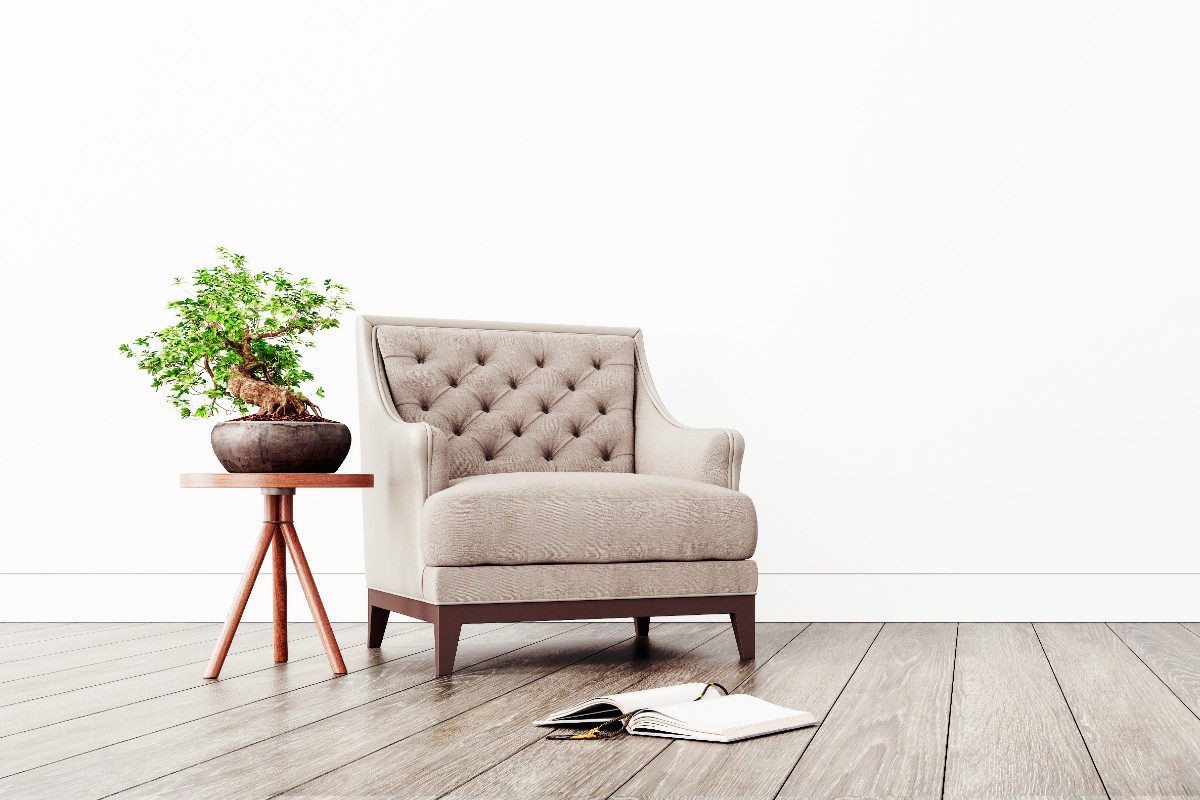 What is traditional design?
Noel Gatts, owner/principal designer at beam&bloom interiors, explains the idea of traditional design. "It pulls inspiration from classic lines, intricate fabrics, and timeless styles that generally stem from European influences," she explains. It is one of the most popular design styles, and encompasses lots of different looks. You can buy traditional furnishings almost anywhere, ranging from Pottery Barn and Restoration Hardware to Perigold and Wayfair.
What is contemporary design?
Contemporary design, on the other hand, "implies a continuously evolving aesthetic pulling inspiration from absolutely anything with a focus on being on trend or 'fashion' forward," says Gatts. There are a lot more clean lines, defined geometrics, bright colors, and eccentric elements to it. RH Modern, Crate & Barrel and CB2, and AllModern are stores that specialize in contemporary furnishings.
What happens when traditional meets contemporary design?
While opting for either a contemporary or traditional design aesthetic is an easier way of maintaining fluidity and staying safe in terms of design, by combining them there is more opportunity to express creativity and create a truly unique and inspiring space.
"More and more we are seeing clean lines and a knowledge and appreciation for the genius of indigenous and ancient tribal aesthetics in contemporary design," says Gatts. "A perfect blend of the two can create a unique and eclectic look that is truly your own."
How should you create a space mixing traditional and contemporary styles? Read on for tips.
Edit your space
If you want to incorporate one of the aesthetics to your space, you need to be willing to purge. "Our advice here at beam&bloom is to edit!" says Gatts. "Focus on your favorite shapes, and consider melding them in a precise way," she says.
Update your paint
An easy way to modernize a traditional space is by adding some modern color to the mix. "Enhance your classic colonial or Victorian furniture and architecture with a bright contemporary paint color in a high gloss finish," she suggests. "Paint is easy to update."
Add some organic elements
You can also balance out your traditional furniture by adding an on-trend contemporary organic piece. "Something beautiful and natural like a live edge coffee table will always be relevant," she suggests.
Update window treatments
Window treatments can also bring a more traditional space up to date. If your home has dated drapery — like heavy valances or curtains in an outdated print — swap it out for something more in-the-now. "Some colorful drapery melds traditional and contemporary, and helps tie your look together," Gatts states.
Add personal meaning
An easy way to blend together traditional and contemporary style is by infusing your space with meaningful pieces — both old and new. "After all, what makes a house a home is curating that mix of old and new and sprinkling it with elements that speak to your own personal history or heritage," Gatts points out.
Meanwhile, if you are looking for a succinct guide on modern vs. traditional furniture, read on further so we could help you choose according to your preferences.
Editors' Recommendations