When it comes to furniture, you really can't go wrong if you surround yourself with pieces you love. Whether it's traditional home decor or a more modern approach, there is plenty of inspiration to be had. If you're not exactly sure what your style is, there are unique characteristics to traditional and modern furniture that can help you decide which camp you sit in.
Of course, as with anything, traditional and modern furniture can be mixed together, giving your space a timeless feel with a modern design. There are certain things to look out for as you begin to shop or research items online, making that research a little less confusing.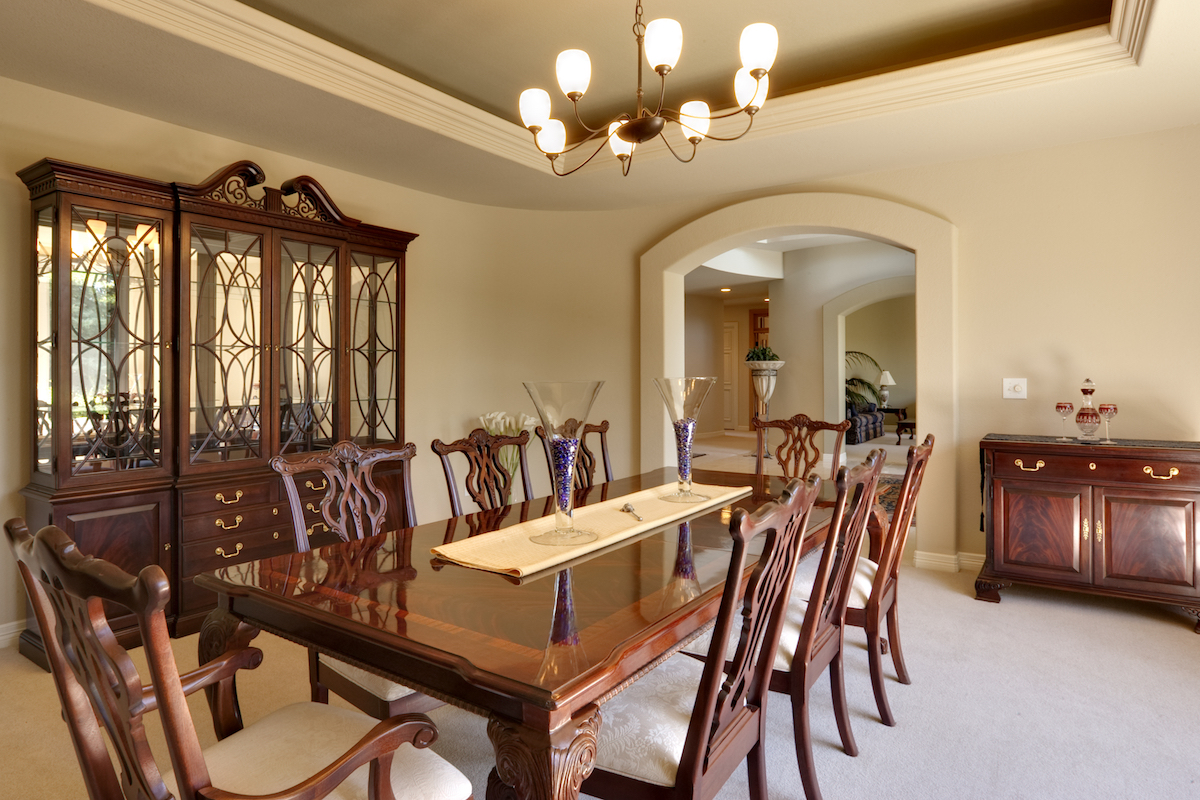 Traditional
Traditional design has been popular for decades, and it signifies a timeless aesthetic value. Traditional furniture is formal and comes from the era up to the end of the Victorian period, right before the modernist movement became popular. If you are considering traditional furniture or decor, focus your search on rich, dark colors. Think dark woods like walnut, which are naturally dark in color and tightly-grained. If you like patterns in your couches, fabric ottomans, or curtains, traditional designs use florals, paisleys, plaids, and stripes, again in darker colors like navy, plum, and hunter green.
Traditional design has a ton of detail involved—think claw-foot legs on tables, ornate marbles on tabletops, and heavy, metal hardware. Much of the wood design is hand-carved. Many pieces of furniture have inlaid sections in solid brass or pieces of bone or ivory.
If you enjoy a more vintage-inspired, detailed design with a rich history, traditional furniture is the style for you.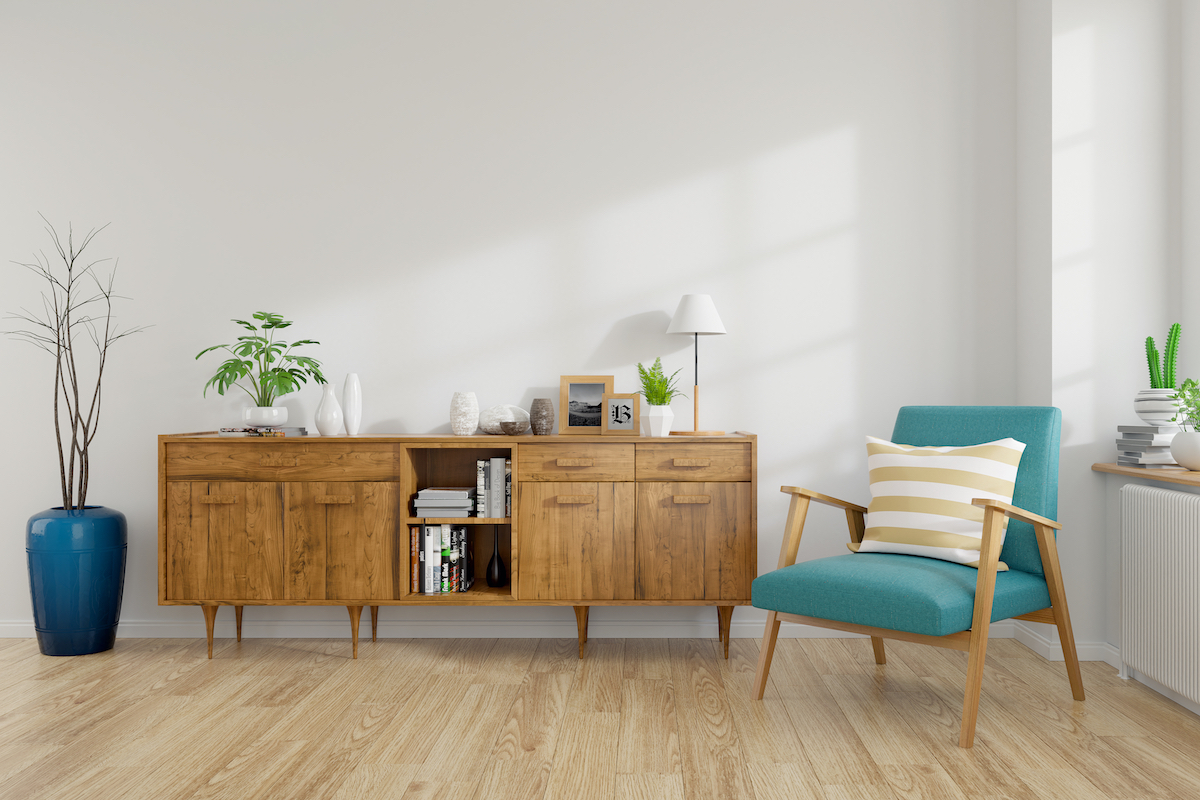 Modern
If you're more drawn to clean lines and a more polished finish, then modern design may appeal to you more than traditional furniture. Modern furniture refers to furniture produced from the late 19th century through today. It is heavily influenced by modernism—cutting excess and using practical materials in design.
Modern architectural design uses lighter wood, linen, and leather. Some pieces may also use polished metal and even plastic. Modern furniture is more contemporary with a structured, clean design. It doesn't have the adornments that come with traditional furniture and are uncomplicated in that way.
One common misconception is that modern and contemporary styles are the same. However, modern design specifically refers to mid-century style (or mid-century modern) rooted in the early to mid-1900s. This means strong lines with natural colors, while contemporary designs tend to change based on the present time. As the decades go by, the decor of that time is what's considered contemporary.
If you want to add modern furniture to your home, find pieces with angular structures and bold, sharp edges that are highly functional. Find warm, natural colors that are classically designed and unembellished. If you find yourself attracted to more natural materials like linen, wood, and leather, modern furniture may be right for you.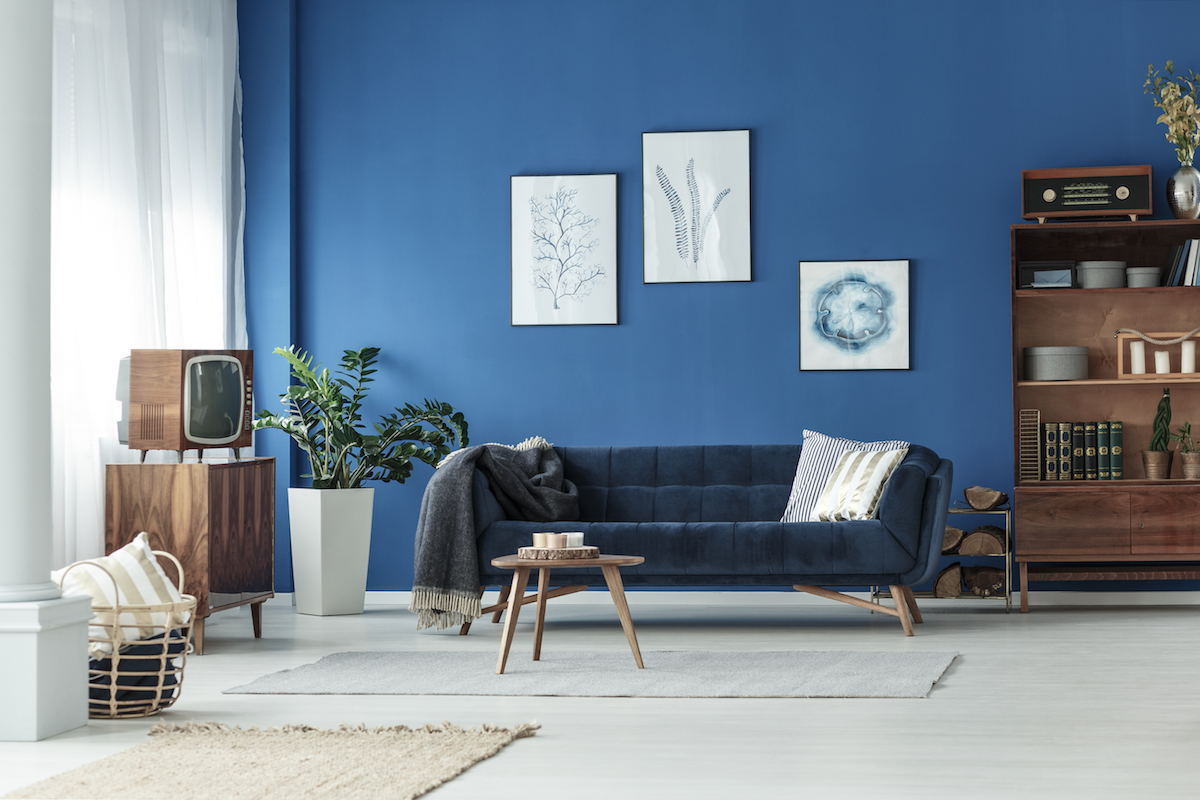 Mix it up
If you can't choose which you prefer more, the good news is you don't have to. Sites like One Kings Lane can give simple, straightforward ways to bring traditional and modern furnishings together in an elegant way. For instance, adding a modern end table with clean lines and a white top next to a dark-colored velvet couch brings the two styles together perfectly.
You can add a more formal, traditional chandelier or heavy, patterned curtains with a modern, teak dining room table to add more character and appeal to a dining room. You can also accomplish this with paint colors. Choosing a more modern white or ivory color for your walls and pairing that with more traditional furniture can also bring elements of both styles into a room.
Ask a professional
There is much to love about the ornate details and warmth found in traditional furnishings, as well as the linear look found in modern decor. The only thing holding you back from choosing one or the other (or both) is your imagination. If you don't feel confident choosing large pieces of furniture for your space, it's always a good idea to enlist the help of an interior designer who is educated in designing spaces to help you get started. They are masters at getting you to see a space in many different ways so you can land on an overall design that fits your style and the way you live.
When in doubt, ask for help. Home furnishings are a major investment and not one you want to get wrong. If you can't afford a professional, ask a friend who has a good eye for decor and have them give you an opinion on a given space in your home. It's amazing how another set of eyes can have you looking at your home in a completely different way.
Editors' Recommendations