If you love to take up DIY projects that make your items feel personalized, you need to add a nice set of acrylic paint pens to your crafting arsenal. Take store-bought objects to the next level or make personalized gifts for your loved ones with acrylic paint pens that can decorate pretty much anything you'd like.
If you have an idea for a design but can't find it anywhere, why not make it yourself? With the acrylic paint pens on our list, you can draw anything that you envision and give it that striking look that jumps off the canvas, plastic, or any other material that you feel like using. Let's take a look at our favorite acrylic paint pens.
Jr. White Acrylic Paint Marker Pens
Best overall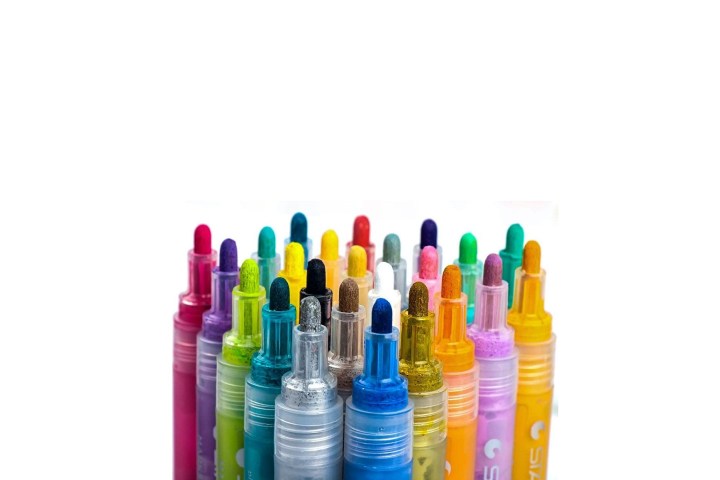 The Jr. White Acrylic Paint Marker Pens set includes 24 assorted colors for you to draw or embellish your crafts. They feature a medium 2mm tip that works with a wide array of surfaces including metal, mugs, and fabric. These water-based, nontoxic paint markers are kid-friendly and safe for all to use.
Niutop Acrylic Paint Pens
Best fine tip acrylic pens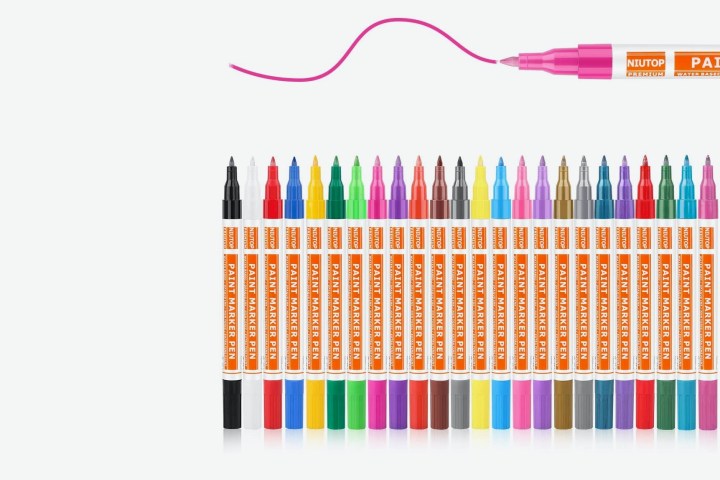 Enjoy 24 rich, smooth colors with the Niutop Acrylic Paint Pens. Experience the extra fine tip pens that offer a free-flowing feel and a splash of vibrant color for your favorite DIY and art projects. These multisurface paint pens feature a special pump system and brilliant colors that stay vibrant after the paint has dried.
Morfone Acrylic Paint Marker Pens
Best budget acrylic paint pens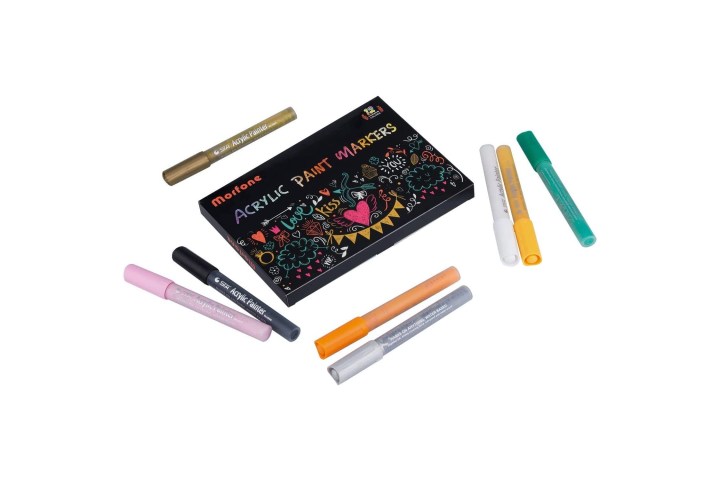 The Morfone Acrylic Paint Marker Pens is a set of 12 vibrant colors — including metallic gold, metallic silver, and white. They work on most surfaces and dry quickly, to brighten your DIY projects with water-based paint that is opaque. Perfect for all ages to use, with a round pen body and a smooth 2mm tip.
DIY projects are a fun way to express yourself and design eye-catching, custom artwork. With the acrylic paint pens on our list, you can create modern pieces that show off your sense of style and personality. Share artistic hobbies with your kids or give yourself a relaxing space and enjoy the fun of decorating different surfaces with the versatile acrylic paint pens on our list.
Need more options? Check out our list of the best paint pens for your arts and crafts projects.
Editors' Recommendations