Set aside the brushes if you have a delicate craft project or an outdoor surface that needs paint. A much better way to go is to use a paint pen, and these models are most likely just what you need.
Paint pens can be used outdoors — such as on a car's windows or painted portions — because they adhere well to surfaces that aren't porous, such as plastic, glass, aluminum, steel, and stone. These paint pens are top options for either indoor or outdoor uses.
Artistro Paint Pens
Best overall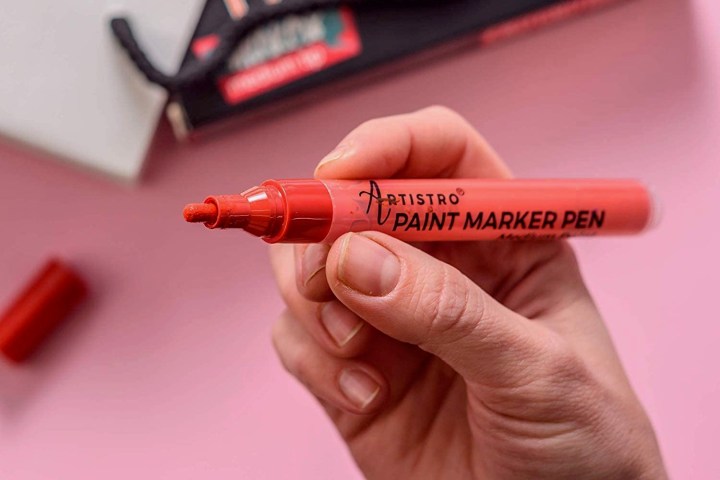 If an attractive finish and multipurpose uses are important to you, the Artistro Paint Pens are top-notch. Resistant to water, fading, and abrasion, these pens can be used on fabrics, textiles, canvases, metals, potteries, treated woods, plastics, stones, terra-cottas, polymer clays, rocks, and other materials. The medium-tipped markers provide fine detailing and can fill in large areas.
TOOLI-ART Acrylic Paint Pens
Best paint pen color selection
Seeking a solid selection of colors when searching for the best paint pen? TOOLI-ART Acrylic Paint Pens can end that quest. The set features 30 paint pens offering 28 assorted colors — including primary, secondary, and lighter pastel colors — plus standard black and white.
Sharpie Oil-Based Paint Markers
Best oil-based paint pens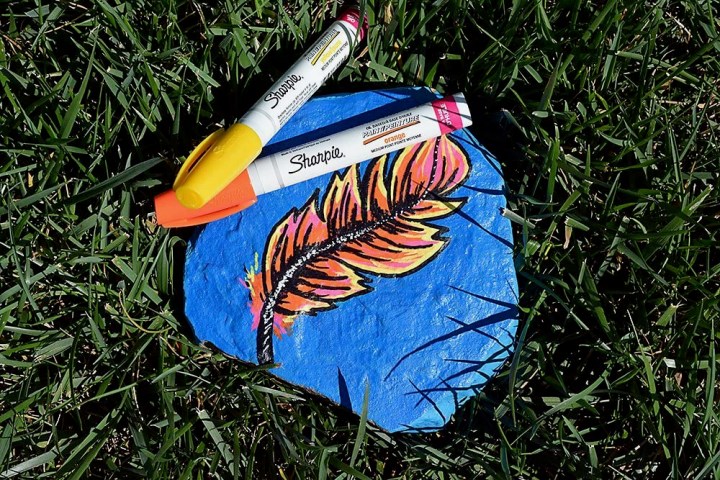 Oil-based ink is a solid option for markers because it resists fading, smearing, and water damage. Among the leading oil-based paint pens are Sharpie Oil-Based Paint Markers, which offer high-contrast colors that create opaque and glossy marks designed to stand out on dark, light, and reflective surfaces. The ink colors are targeted at painting rocks, creating scrapbooks or posters, or crafting window art.
Bring out the artist in you by using paint pens to help decorate a craft, window, car, or dozens of other items. Whether you need a mulitipurpose oil-based option, or lots of color choices, one of these pens is right for you.
Editors' Recommendations