Black furniture can add a sleek, modern touch to any space. But you don't need to shop for brand new pieces to get the stylish look. Repainting your existing furniture or upcycling a thrift store find is a great way to revamp an old piece. And updating furniture with a new shade may be simpler than you think — even if you've never painted furniture before. Can you get black furniture paint? And how do you get started? Check out some of our favorite black stains and the basics for repainting your furniture.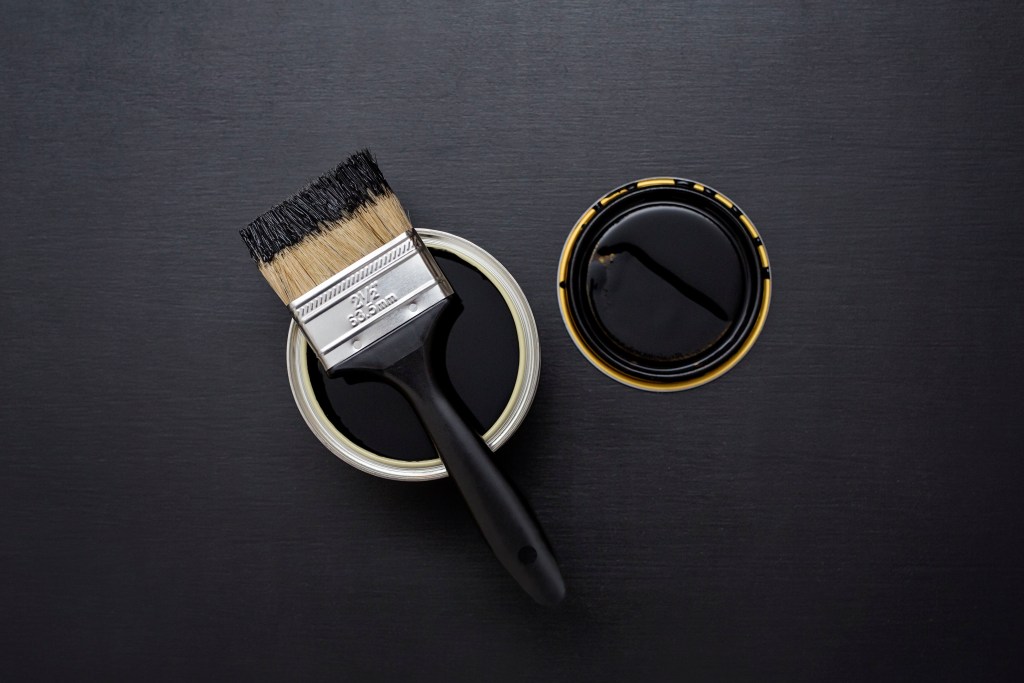 Best black paint for furniture
Black paint comes in a variety of shades and finishes. There's a lot that goes into picking the best paint color, but these are five of our favorite paint options for furniture.
Fusion Mineral Paint, Coal Black
Fusion Mineral Paint is an eco-friendly option that uses natural pigments instead of synthetic ones. With natural paint, you can get a solid and sleek finish with only one or two coats. This paint is also self-leveling and has a topcoat polish mixed in, which helps to create a smooth, dark finish.
KILZ TRIBUTE Paint and Primer, Satin, Deep Onyx
This primer and paint combo makes it easy to refinish your furniture. KILZ TRIBUTE is a low VOC acrylic option that comes in a rich hue. It also has a satin finish, which is highly durable and creates a silky, sleek look.
General Finishes Milk Paint, Lamp Black
Wondering which paint is best for wooden furniture? The General Finishes paint is a great option for both raw wood and finished surfaces. It's a durable water-based milk paint that works well in a paint sprayer. The paint has a true, deep black shade and has a flat, low-luster sheen. It's also self-sealing, so no topcoat is required.
Dixie Belle Paint, Caviar
If you're asking yourself, "How can I paint my dresser black without sanding," this is the paint option for you. With Dixie Belle Paint, there's no need for sanding or priming the furniture. This paint has a chalky black finish that looks great as is or distressed for a shabby chic look. Plan to apply a topcoat if you choose this paint.
Shabby Chic Chalk-Based Paint, Black Licorice
Shabby Chic Chalk-Based Paint is an excellent option for those who want to try the distressed look. Chalk-based paint creates a soft, matte finish for a true black shade. This is another great choice for wood furniture to create a deep look. You don't need a primer for wood surfaces, but it is recommended for metal and other materials.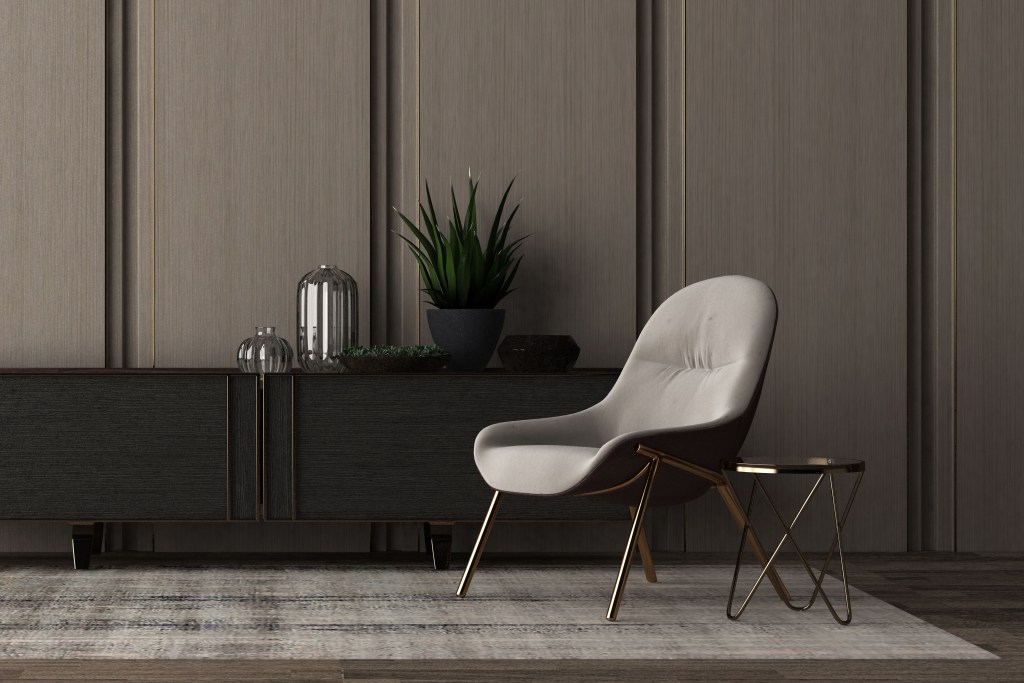 How do you paint a piece of furniture black?
Repainting your furniture isn't an overly complicated process. There are three basic stages to this DIY project.
Prepare the furniture
Before you can begin priming or painting your furniture, you must first prep the surface.
Begin by removing any hardware, knobs, handles, or hinges on the furniture.
You should also take out any drawers and remove doors from the piece.
Then, clean it with a wet washcloth and let it air dry.
Once the furniture is clean, you can patch holes and sand it. Serious dents and scratches should be patched with wood filler before sanding. Use 150-220 grit sandpaper until the surface is smooth. You may need to use 80-120 grit sandpaper if the furniture has extra varnish on it.
Are you wondering how to paint your dresser black without sanding? You won't need to sand the surface too roughly as the dark-colored paint will cover any imperfections underneath, although some sanding is still recommended.
Paint the piece
After you prep the furniture, you can begin painting!
You can add a primer layer, which helps seal the paint, but this step is optional. If you do want to prime the piece before painting, look for a darker option that works better with black paint.
You can paint your furniture using a roller, brush, or sprayer. If you have a roller or sprayer, it's wise to keep a brush on hand for harder-to-reach areas. Start by painting the larger areas first, then move on to the minor details and edges.
Your piece will probably need two coats of paint, though you can add a third if you want a deeper black. After the first coat dries, sand it with 300 grit sandpaper. Sanding between layers eliminates any air bubbles and guarantees a smoother application.
Add the finishing touches
Once the paint dries, you can add a sealer or topcoat. Lacquer spray topcoat finishes and oil-based sealers are the best options. Follow the instructions for optimal application. Let the sealer or topcoat cure. Then, you can put drawers back in, reattach doors, and replace all the hardware.
Painting furniture black is a fun and straightforward project. The first step is finding the right paint. With any of the paint options above, you can update your piece to give it a gorgeous and modern finish. Next comes the easy part: painting. After prepping the surface, you can prime the furniture, add a few coats of paint, and throw on a topcoat. In a matter of hours, you can totally transform your space with luxe and elegant black furniture.
Editors' Recommendations