If you're thinking about remodeling the inside of your home, or even just a room or two, you are undoubtedly aware that the costs can escalate quickly. One way to give a room new life while cutting out some costs is to paint your existing furniture. Painting furniture costs a fraction of replacing furniture, and it can add a pop of color to your room. With a bit of DIY know-how and a little work, you can refresh an older piece of furniture to change the look of the room. If you're interested in painting a piece or two of furniture, check out these go-to furniture paint colors.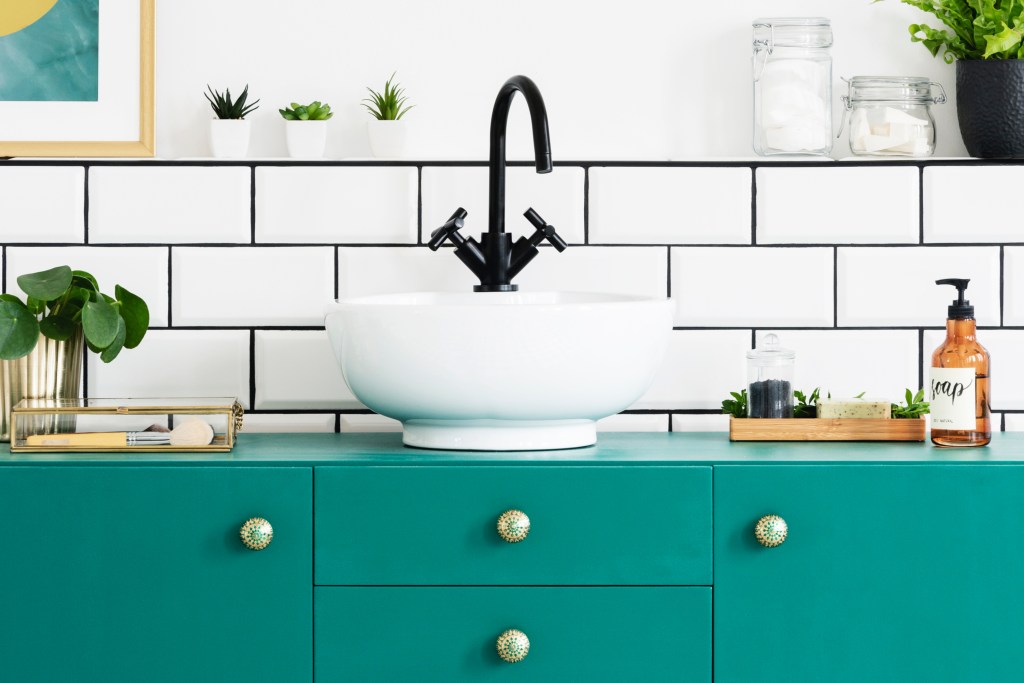 Greens
Green is a natural color, so it makes sense that it's at the top of the list of favorite colors for painted furniture these days. Greens bring a peaceful and relaxing vibe to a room and are actually one of the most versatile colors out there. A shade like sage green will work well in a room with lots of muted colors like greys or browns, while a shade such as emerald green will create a focal point and bring attention to the piece. Whether you want to create a subtle mood or garner attention, you'll be able to find a shade of green that works for you.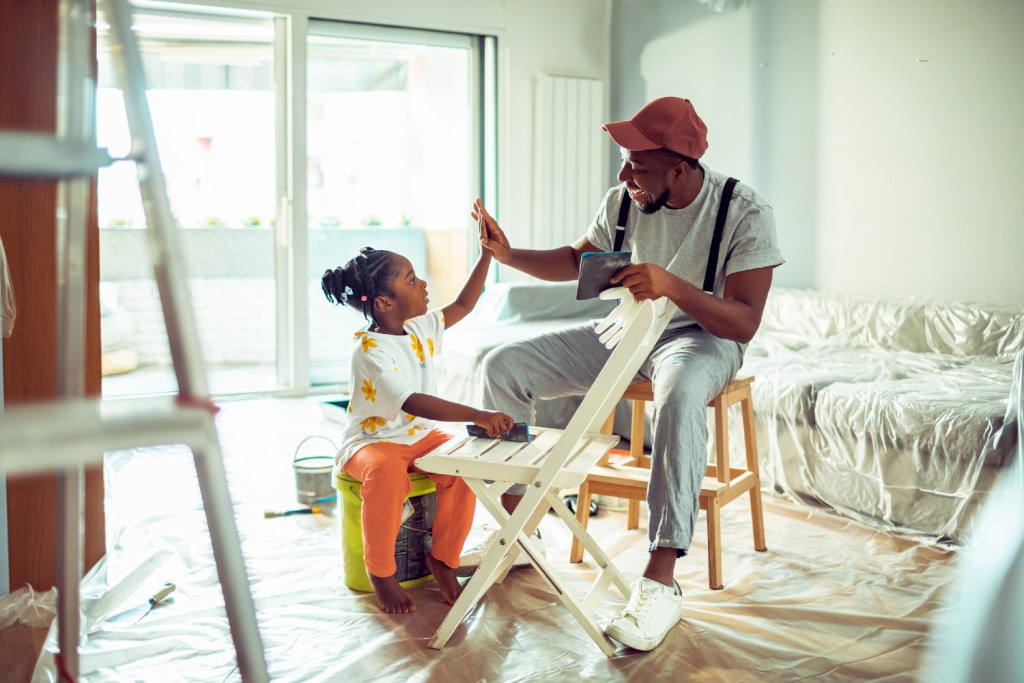 Neutrals
Black, white, and gray colors never go out of style, especially when paired together. No matter your style, monochromatic shades give your space a modern feel, so these colors work great when painting furniture. Painting the sofa frame or coffee table black and pairing the piece with white chairs or cushions will give a contemporary yet elegant vibe. Color-blocked designs are in right now, and colors from this palette will work well if you want to give the look a try.
Bold colors
If you want to bring attention to a particular piece of furniture in the room — like your Grandma's old lamp or the cool desk you got at a secondhand shop — bold colors are the way to go. Deep reds, bright yellows, rich blues, and intense greens will do the trick. Pairing these bold colors with more subdued contrast colors like light greys or even pinks will provide a high-contrast look that makes a huge visual impact. Don't be afraid to use more than one bold color in a room — just be sure to mind your placement so things don't look jumbled.
Earth tones
Earthy, warm paint shades are popular right now with the move to bring more natural elements into home decor. Yes, greens fall into this category, but there are several other colors in the earth tones category. Rich brown hues and light brown shades are a great option when you want a more natural-looking piece of wood furniture. If you want earth tones that aren't brown or green, think of the different seasons: terracotta reds and burnt oranges for fall, bright yellows and blues for spring, and so on. Any seasonal color can transform an upcycled piece of furniture into a brand-new piece, regardless of the time of year.
Nautical colors
There are thousands of different shades of blue, and marine-themed paint colors are very popular with experts right now. Think sailboats, lighthouses, and boats. Turquoise, sapphire, and soft whites will create a subtle yet natural look without using the typical "nature" colors. On the other hand, for a more bold look, go with navy blue, bright red, and baby blue as the color scheme on a piece of furniture. Pair neutrals like grey or off-white with blues that have cool undertones for a calming vibe, or use a bright blue or green to create a focal point.
Painting furniture is a great way to keep your home looking up to date without committing to a total remodel. One of the best parts about painting furniture trendy colors is that you can change those colors relatively quickly when the trends change. Painted furniture is also budget-friendly and can be a fun project for the entire family. If you want to create a warm, homey feel in your favorite rooms while remaining unique, consider painting a few pieces of furniture. With a bit of practice, you'll be a furniture refinisher in no time. If you're not afraid of a bit of DIY and are ready to redecorate, one of the color palettes above will surely inspire you.
Editors' Recommendations