Rustic decor is difficult to categorize. Like modern art, you can tell what it is when you see it, but you can't quite describe it. Is it a stylish farmhouse? A modern beach cottage? Would a contemporary camping cabin qualify as rustic? HGTV describes it as bringing the outdoors in. It may seem confusing, but these three homes can and do have features in common that we might call rustic.
Materials: Rustic design highlights natural and simple materials. This means lots of wooden furniture, floors, walls, and decor. A common way to complement wooden materials is adding metal decor like wire baskets or statement chandeliers.
Textures: Rustic decor also refers to a skillful mixing of textures, specifically in accent pieces like rugs, throws, and in some cases, walls.
Atmosphere: When it comes to feel, rustic design feels charming, inviting, and easy. A pastoral lifestyle, after all, is relaxed and leisurely.
Here are seven rustic decorating ideas to try out below.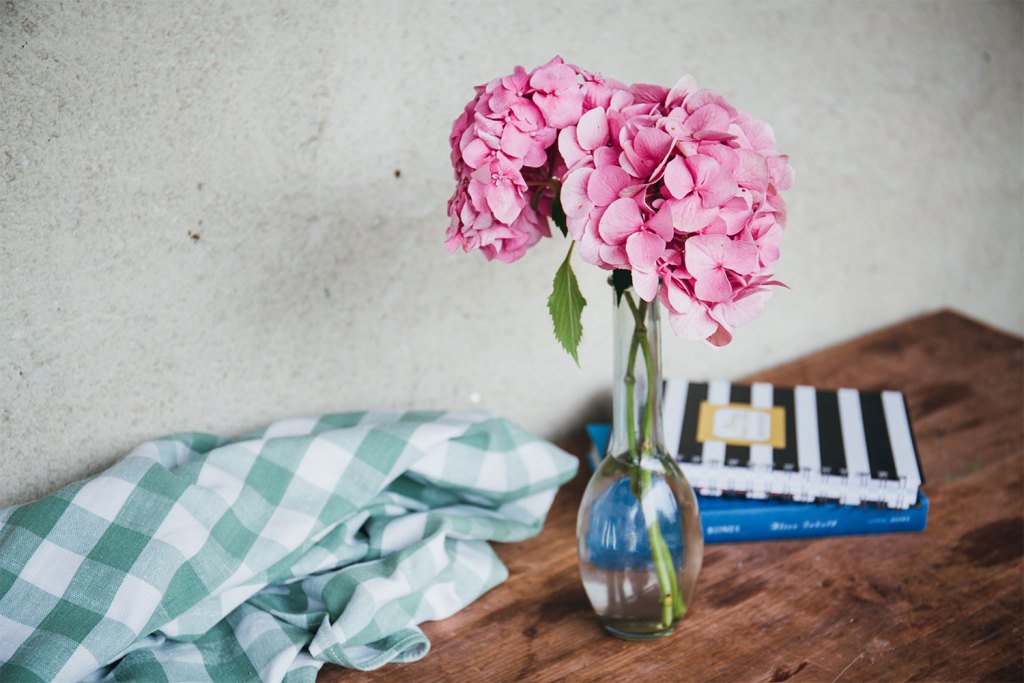 Perdoer Desktop Glass Vase Planters on Wooden Stand
Substitute this unique planter for commonly used enamel pots. A metal rod suspends three glass bulbs over a wooden stand. The swivel design lets the vases sway gently, so if anything, it's an effective icebreaker for dinner guests.
The vases offer room for creativity — fill them with plant cuttings and water for a mini-hydroponics garden or stack them with pebbles and twigs for a more rugged look.
The wooden stand is 10.9 long inches by 5.5 inches tall. Each vase is 4 inches tall by 2.6 inches wide. The vintage wood retains a natural tan shade the shop refers to as "retro."
Seven Oaks Free Standing Kitchen Trash Cabinet
When it comes to furniture, opt for multifunction pieces when possible. For instance, Seven Oaks' kitchen trash cabinet keeps trash out of view, provides extra drawer space, and doubles as a cutting board. The segmented wooden panels and contrasting bamboo top make this piece look and feel interesting.
To play up its natural qualities, place different arrangements on top of the cabinet and see what inspires you. Hint: Fruit bowls, wildflower arrangements, and even vintage lamps might work.
This measures at 32.28 inches in height, 14.57 inches in depth, and 20.08 inches in width. It's available in black, white, and gray. If you're unsure about color, white is a safe bet.
Millwood Pines Easy Peel and Stick Brick Wallpaper
Combine an industrial-loft aesthetic with classic rustic-chic decor by experimenting with wall textures like Millwood Pines Shop's startlingly convincing brick wallpaper.
Exposed brick wallpapers are popular for accent walls to add authenticity and for backsplashes to protect your kitchen walls from liquid damage. For this latter reason, they're easy to clean — just wipe them down with a cloth.
One roll covers 30.7 square feet and measures 18 feet long by 20.5 inches wide. Note that the pattern repeats at the 20.8-inch mark lengthwise. It's available in a warm red/gray and a washed-out tan/gray.
Zipcode Design Unique Ladder Bookcase
A more nuanced feature of rustic design is eclectic and unusual decor. Zipcode Design Shop's wooden ladder bookcase will intrigue guests in a good way. It also provides extra storage space, which is practical for shared apartments or cramped studios.
Five "rungs" or shelves means you can showcase your collectible book set, your basket of homemade candles, and numerous framed photos.
The ladder measures 70 inches tall, 21.5 inches wide, and 14.5 inches deep. The shelf lip (raised shelf edges) measures at 1.75 inches high. The legs are 11 inches away from the wall. The middle shelf is 29.75 inches from the floor. This shelf is available in gray, white, and black. Assembly required.
East Urban Home Pattern Duvet Set
A colorful print breaks up plain wooden surfaces and minimalist tones in rustic homes. Opt for fun prints in the bedroom like East Urban Home's duvet set featuring a state pattern in warm oranges and complementary blues.
This duvet is bold enough to make it the centerpiece of the room, but it still subdued enough that it won't clash with the rest of your decor. Another good thing about multi-colored fabrics is you can pick out different colors to use as accents throughout the room.
It's available in twin, queen, and king sizes and comes with two shams. It's made of microfiber and polyester, making it machine washable.
Excello Global Products Hanging Wooden Chalkboard and Photo Frame
Make use of vertical space and install a hanging chalkboard with faux mini barn doors complete with metal handles. The chalkboard is flanked by six photo frames: four 4 x 6 frames and two 4 x 4 frames. Hang friends and family photos or artistic shots depending on where it's mounted.
This chalkboard is sensible for hanging over workspaces or on a wall by the front door where you can post reminders, appointments, or endearing notes to housemates. The board is made of a magnetic material that prevents stains. It's compatible with liquid or old-fashioned chalk.
Made of authentic brown wood, it measures at 21.5 inches tall and 31.5 inches long. Out of the box, it's ready to install with pre-attached hooks.
SMARTSTANDARD Sliding Barn Doors
Consider installing the most popular rustic design trends of all — sliding barn doors. Impressive as they are, they're surprisingly easy to install. SMARTSTANDARD's wide door panel and big wheel hangers are mounted in as little as six steps.
Barn doors are successful in open lofts to divide rooms or in small apartments where a swinging door just isn't worth the space anymore.
Before buying one, make sure you have the correct dimensions for your space. Luckily, SMARTSTANDARD has various packages available. For double doors, sizes are 5 feet (mini), 8 feet, 10 feet, 12 feet, 13 feet, and 16 feet. For single doors, it offers 6 feet and 8 feet. All these options include hardware for installation. Additionally, it offers a 24-inch by 84-inch single door without the frame or hardware. The product is solely available in a rich, dark wooden brown color.
Editors' Recommendations