As 2021 comes to an end, it's time for a bit of redecorating to bring in the energy of a fresh, new year. Time to move on from outdated trends that no longer suit your style and pick up something that celebrates the new year while enhancing your home's design. If you're interested in incorporating these new decor trends into your home but don't want to empty your wallet, don't worry.
We've gathered five stunning ways to refresh your space and invite 2022 into your home without resorting to a major overhaul.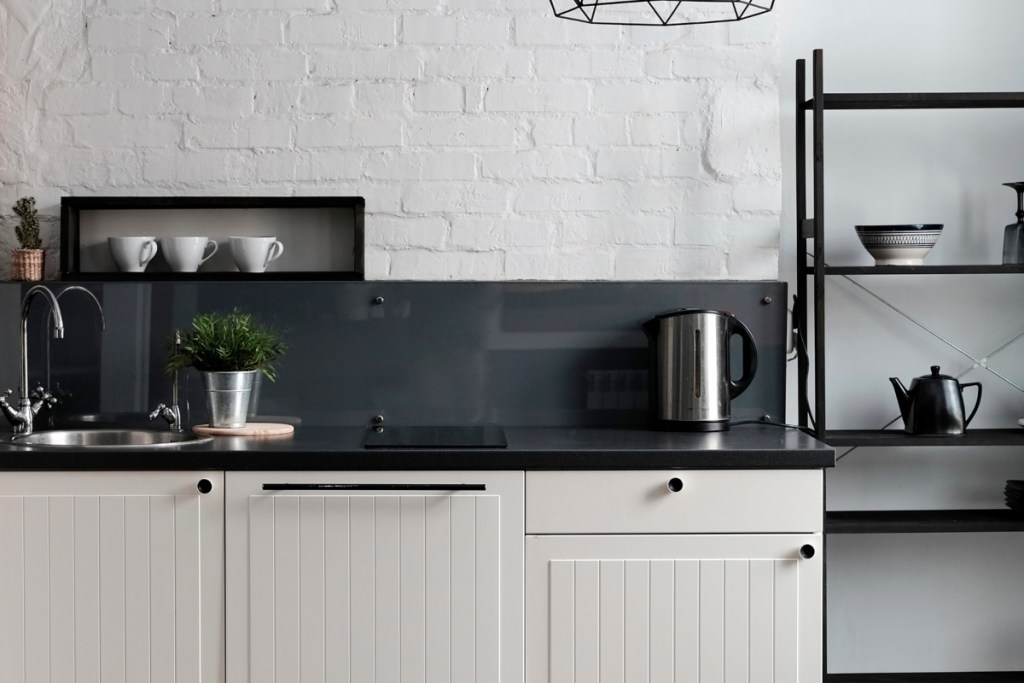 Add black accents around the home
Black is a rich color that creates a sense of elegance and sophistication, so incorporating this shade around your home can add a bit of an edge, grounding the other colors in your palette. One of the best places for black accents is in the cabinet hardware. Add sleek black fixtures to your kitchen and bathroom cabinetry to add a touch of luxury to the space. Alternatively, using black accents like vases, plates, and plant holders throughout your home can bring in a bit of drama that draws the eye to these statement pieces.
Utilize biophilic design
Over the past few years, biophilic design has dominated interior decor throughout rustic lodges, contemporary lofts, and everything in between. This aesthetic uses nature and natural elements throughout a space to create a relaxing and rejuvenating environment that's full of life and color. We anticipate that this trend will continue to be a major player in 2022 as people want to fill their homes with a touch of the outdoors, especially as they continue to work and socialize from home.
To incorporate biophilic design in your home, add plants, raw woods, and paintings of landscapes wherever possible. If your home has a view of the great outdoors, keep them visible and adorn windows with light window coverings that allow these splendid views to take center stage.
Add plenty of green
Companies like Behr, Glidden, and Sherwin-Williams have all named a shade of green as the color of the year. These companies chose hues of olive green and other muted grey-green tones as the ones that best capture the essence of 2022. Green is refreshing as it adds a fun pop of color that isn't overwhelming or so trendy that it's bound to go out of style in a year or two.
To use green in your home, paint your living room or dining room in this tranquil shade. Alternatively, add green accents throughout your space by adding a sage-colored sofa chair or adorning your couch with pillows and blankets in rich evergreens and calming jades.
Use multifunctional furniture
Multipurpose items like hidden TV cabinets, dual coffee tables, futons, and fold-out island tables are a must-have for many homeowners. Whether you're trying to save space or just pare down on unnecessary items, multipurpose pieces can provide extra storage and function, giving you more versatility in the space.
Using storage ottomans, pull-out sofa beds, and coffee tables with extra shelving can keep you organized and also ensure your guests have enough space to sit or even spend the night. Additionally, mobile carts and furniture make redecorating a breeze, ensuring you don't have to hire movers or recruit friends every time you want to move that sectional.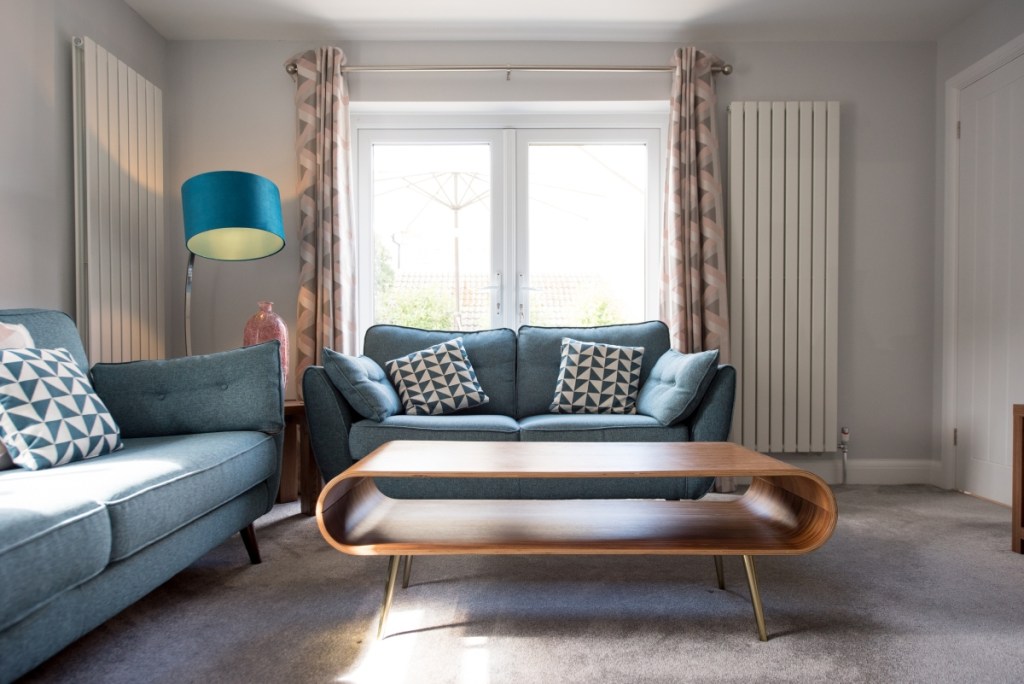 Curved edges are back in style
Some of the most exciting trends in interior design aren't new at all. Often, beautiful styles from bygone decades just need a bit of an update to become a stunning feature in a 21st century home. For the past few years, straight-edges have dominated furniture and home design as minimalism and industrial styles called for boxy furniture that looks crisp and clean.
However, with 2022 rolling around, curved edges are coming back int0 style! Last popular in the '70s, curved furniture like egg chairs, rounded sofas, circular coffee tables, curved countertops, and rounded loveseats are re-emerging in the world of home design. A simple circular coffee table or a curved armchair may be just what you need to add more inviting energy to your home.
As 2021 comes to an end, many homeowners are preparing to ring in the new year with new design trends. Simple changes like adding green pillows, purchasing a curved coffee table, or investing in a storage ottoman can have a serious and transformative impact on the aesthetics of your home. You don't need an expensive overhaul to achieve a revitalized look. With a little creativity, you can curate a space that is just as fresh as the year ahead.
Editors' Recommendations