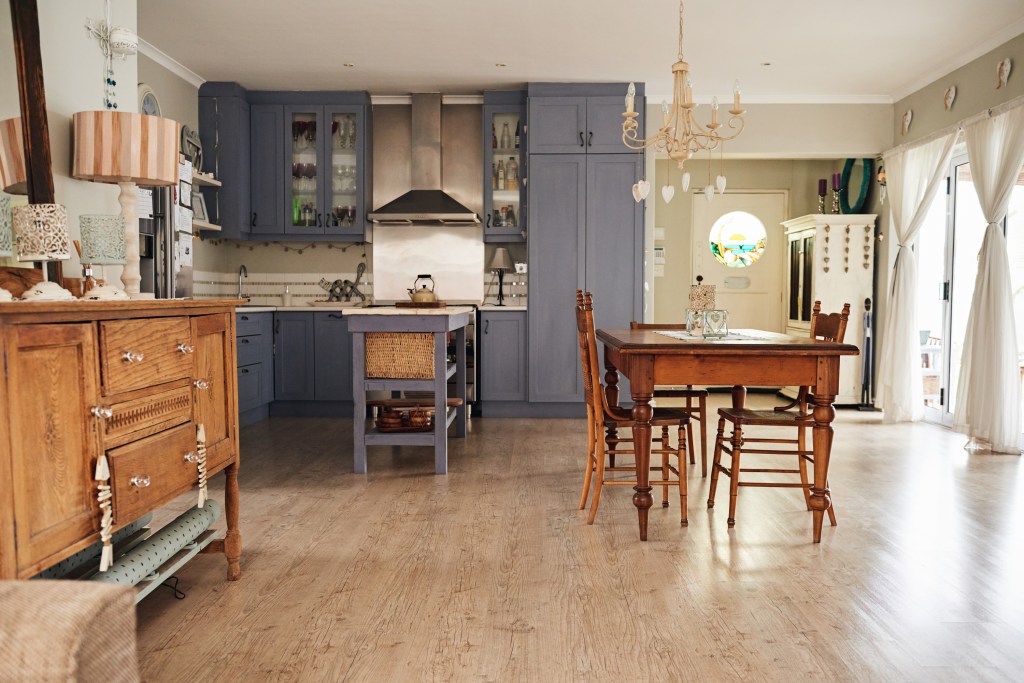 French country design is one of those classic styles that never goes out of trend. It has so much history and stories behind it, and it stays in favor because it's stylish, comfortable, and also uber luxurious. There's a reason we see French country design in so many high-end hotels and restaurants all over the world! There are so many ways to bring French country decor into 2023 without it feeling too "shabby chic," which has fallen out of favor in recent years. Here's how you can make this style work for you.
Muted tones
French country uses gorgeous fabrics with provincial designs, and those can be achieved in furniture fabrics, curtains, and even on the walls. Muted tones like beige, gray, blue, and sage green can be added to wallpaper, pillows, and when selecting chair fabric. When thinking about the walls, choose softer tones in ivory, beige, or pale yellow to complement the muted tones in the rest of the space. Another option for wallpaper or pillows is toile — a staple in French country design.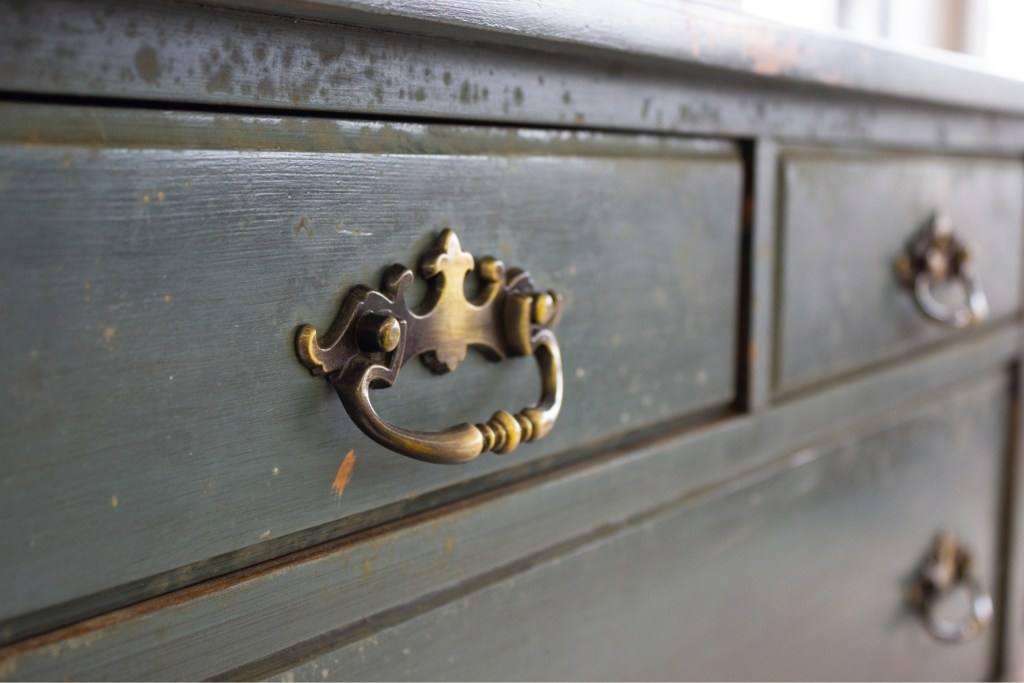 Distressed, painted furnishings
Another trademark of the French country style comes with distressing. You can accomplish this with a large distressed couch bought at a vintage store or one made to look vintage (which is a more cost-effective option). Larger pieces of furniture offer a dramatic effect in a living room or kitchen. We love this ivory nailhead chesterfield design from Overstock. If you're not entirely sold on a large piece to invest in, consider decor like lamps, trays, or a small table. Then, once you commit, you can add larger pieces to the room.
Wrought iron
Wrought iron is another trademark of French decor, and there are plenty of options to introduce them into a room. You can find kitchen chairs, bar stools, cabinets, coffee tables, and headboards. You can keep the color in its natural state or paint it with gold or darker colors. In traditional French country, the wrought iron would be curved or designed in an interesting way rather than straight lines more common in industrial design. An ideal use of wrought iron would be with kitchen chairs, where a layer of muted, soft fabric can be added for dramatic effect. You can complement this with soft wood cabinets, wood beams, and muted granite countertops in light ivory.
Natural wood
Exposed wooden ceiling beams, wooden floors, sideboards, and other natural elements, both on the interior and exterior of the home, are also a nod to the era. One way to bring this into the main entertaining area of the home — the kitchen — is by using open shelving mixed in between cabinets. Mixed among the wood, you can place bowls, cups, and serving trays made in patterns like stripes, plaids, checks, and florals to further enhance the French country look.
French country design looks stunning in any room. We love it in kitchens and living rooms, but a primary bedroom would also benefit from this design, and is a room deserving of luxury fabrics, furniture, and decor. Sticking to these few rules will help bring out the style in any space, and the price points make it easy to design on a budget or go all out and splurge on a couple of luxury items.
Editors' Recommendations