Granite is a classic and timeless material to use for kitchen countertops. A kitchen with granite countertops looks elegant, classic, and clean, and the material is easy to clean and care for, making it an ideal choice for high-traffic areas. Granite is also diverse, coming in such a wide range of colors and patterns that deciding what to pick can feel overwhelming at times. Adding to this difficulty is the fact that granite is pretty expensive and difficult to install, so, if you don't like the option you choose, it's not easy to replace.
To make the decision-making process easier, keep these four considerations in mind when choosing your perfect granite kitchen countertops.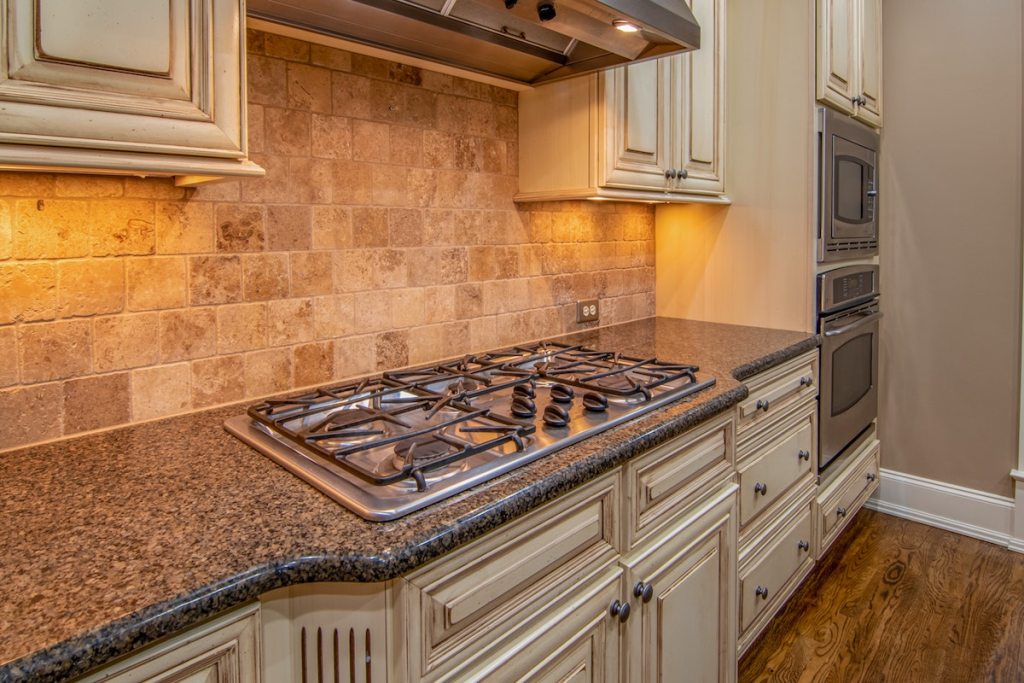 Current color palette
When considering new granite, consider what your existing kitchen colors look like. Since paint and decor are easy to update and remodel, focus on the expensive or built-in fixtures like the cabinets, flooring, and appliances. If you have really dark wood floors and walnut cabinets, choose a lighter granite color to add some contrast against the dark tones. Conversely, if your kitchen is light and bright with white or ivory cabinets, make a more dramatic statement with darker granite.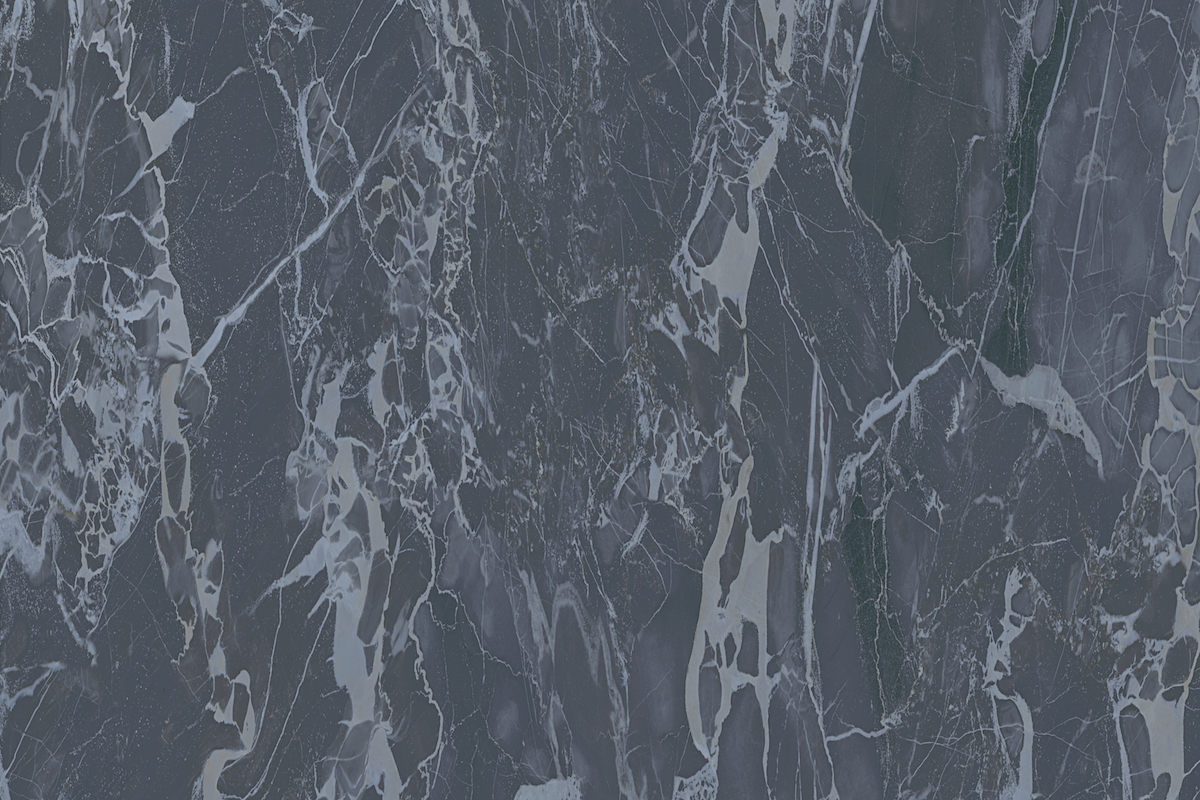 Patterns and finishes
Granite comes in tons of different patterns because it's a natural material. The marbling, flecking, and veining can vary from slab to slab, so be sure to look around a lot before you land on one. This gives you a great opportunity to find the piece that has the right personality and character for your home, whether it's a simple one with two-toned veining or a multi-colored piece with shimmering flecks.
In terms of finishes, most slabs are available in either glossy or matte. If you find your ideal design without the right finish, a professional can easily transform your glossy slab into a matte masterpiece, a look that is especially on-trend for 2021.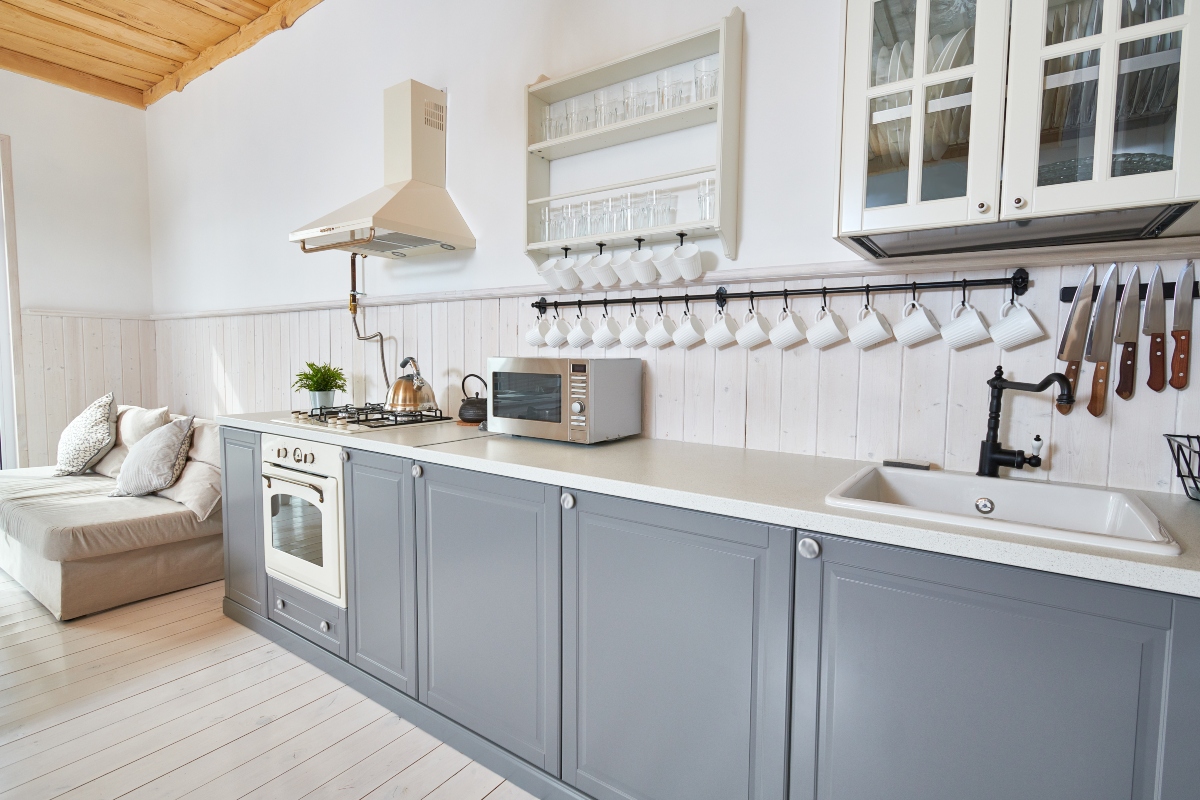 Room size
The size of your kitchen is also an important component to consider when deciding which granite to choose. If you have a small kitchen, it's usually best to choose lighter colors so the room appears bigger. Lighter colors reflect more light, opening up the room and making it feel airy. For a larger kitchen area, there's more flexibility to choose darker colors, as it won't create the illusion of a confined space. In fact, matte black granite is a very popular choice right now, especially for contemporary-style homes.
To add a little more visual interest, consider choosing different granite for your countertops and your kitchen island (if you have one) to offer a bit of contrast and character to the room.
House design
If you have an open concept first floor and your kitchen and living room blend into one space, consider the design scheme of the entire area when choosing your countertops. If the colors and styles aren't complementary, this can disrupt the flow of the floor plan, cutting off each room visually and defeating the entire purpose of an open concept.
Alternately, if your kitchen is walled off, you can be a little more experimental and add a color or pattern that may not "go" with the rest of the home. Ideally, all rooms in your home should have a flow that generally follows your overall design choice and personality. That being said, you can still have a little fun adding pops of color or unique design elements to your kitchen to make it stand out.
Just like you may try on a new pair of shoes before buying them, try out the granite in your kitchen before paying for the installation. Bring a few samples home to test how they'd look in your kitchen before you make any final decisions. Look at the color, design, and sheen in natural and fluorescent light to make sure it will look just right all throughout the day.
Granite is super sturdy, not porous, and is easy to clean, making it a standout choice for any kitchen. With so many gorgeous options available, there is certainly the right granite countertop for you somewhere. The tricky part is knowing what you're looking for. It's definitely a difficult (and expensive) choice, but if you keep the above considerations in mind when choosing your granite, you will end up with a color, design, and selection that inspires you for years to come.
Editors' Recommendations