Granite countertops have been a kitchen staple for decades because they are gorgeous, easy to clean, and super durable. As a more traditional design choice, you may be wondering if the granite look is becoming outdated, especially when trendy materials like quartz, stone, and concrete are on the rise. If you're considering remodeling your countertops, we can assure you granite is still a classic choice that looks expensive and elegant, not old-fashioned.
Granite is much more diverse than you might think, and there are tons of different granite countertop designs available that will keep your home looking fresh and new. With variability in the color, texture, and finish, you can incorporate trendy granite that makes for an impressive, updated kitchen.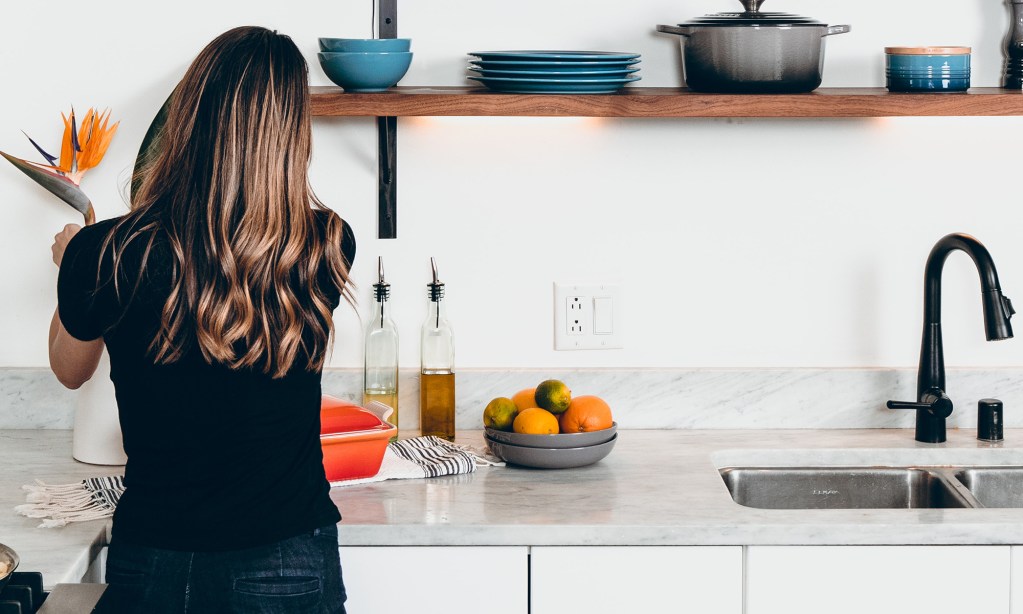 Go neutral
Neutral tones are uber-popular right now because they keep spaces, like the kitchen and bathroom, feeling light and airy. While dark granites in grey, black, or dark green used to be popular, today whites, ivories, and light grays are gracing the kitchens of new builds. These colors also compliment warmer tones of gold and copper spotted in the faucets, door handles, and lighting of industrial-chic designs.
Neutral tones also pair easily with any aesthetic, so if you're remodeling your contemporary home into a modern farmhouse, you don't have to worry about replacing the countertop. Simply, this granite can complement cupboards or appliances of any color, maintaining a focused and cohesive aesthetic.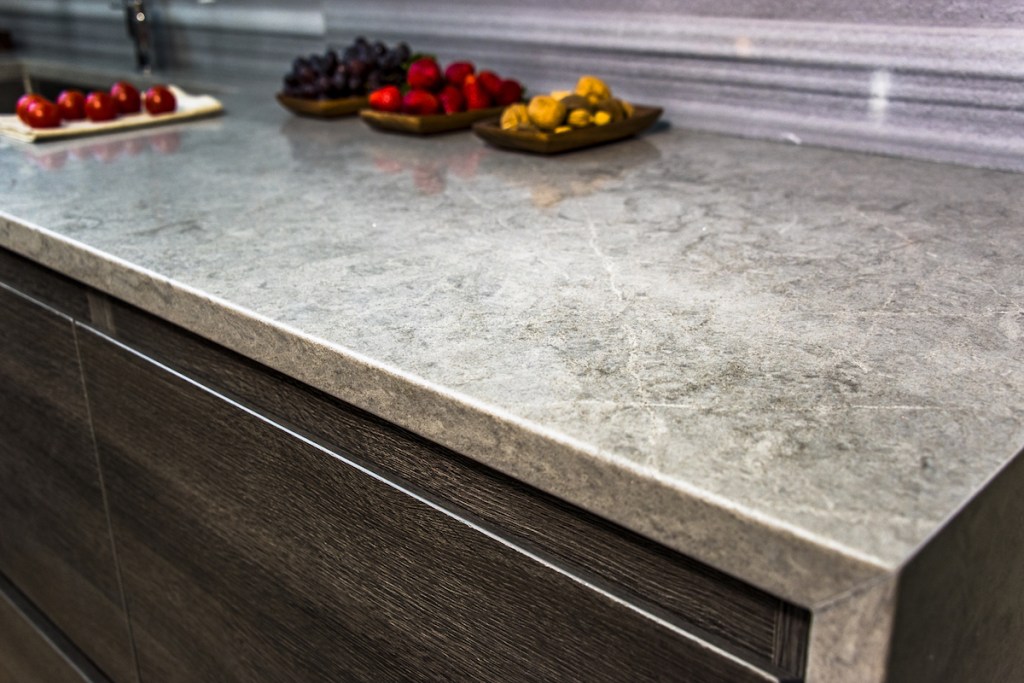 Matte finish
An easy way to update your existing granite and be on-trend is to have it refinished. Shiny, polished granite is slowly giving way to matte and honed finishes. This can replicate the look of high-end concrete countertops, especially on gray stone. That being said, matte finishes look different depending on the color of your granite, so make sure you do your homework and order samples so you know exactly what the finished product will look like.
Another more recent trend is leathered finish, a style of treatment that produces a soft sheen and a slightly dimpled texture, so it's not as silky smooth as traditional countertops.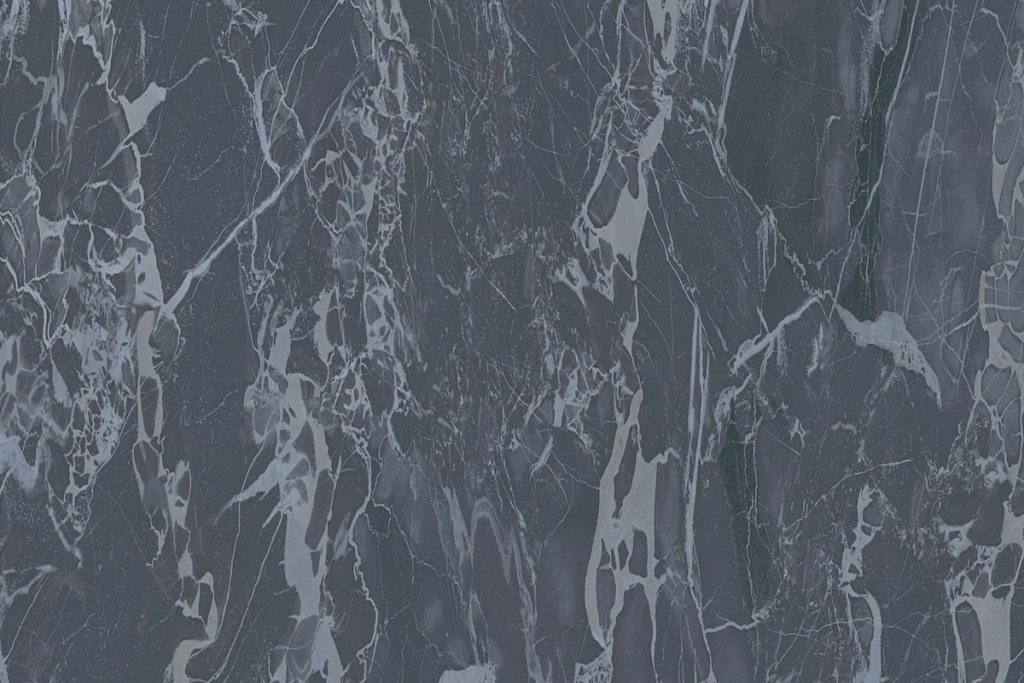 Veining and patterns
While solid-colored granite is still a hot commodity, some designers are moving towards granite with more character. Slabs with veining and subdued patterns provide a little more charm to the space. For instance, a light grey granite with white or ivory veining looks stunning in a kitchen. The natural look pairs well with a rustic style, but it can also warm up the clean, straight lines of contemporary kitchens.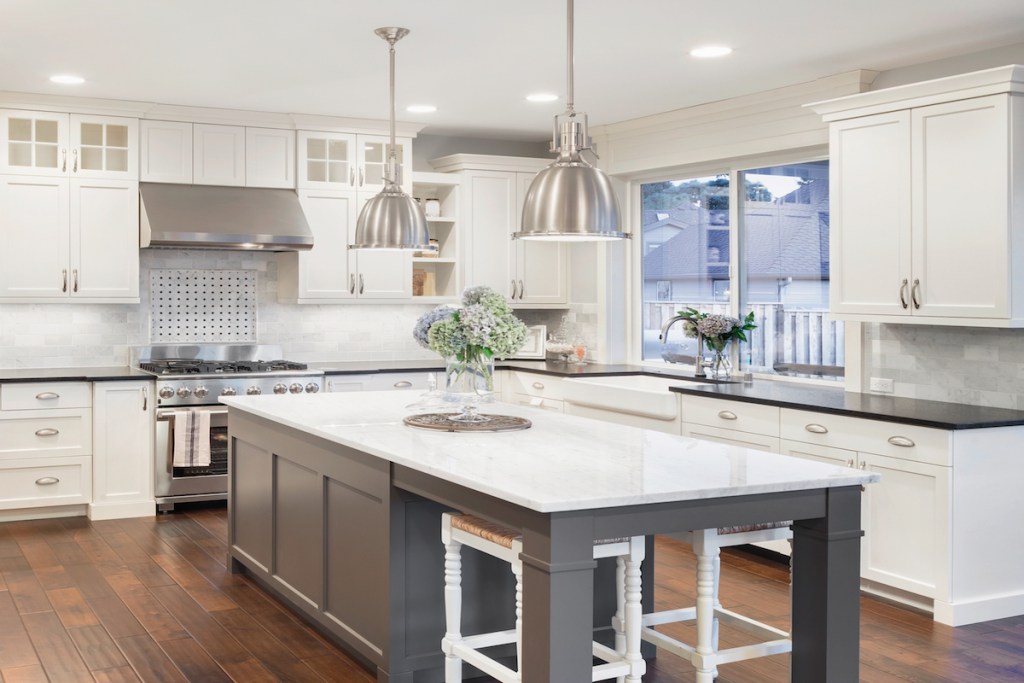 Two-toned kitchens
Color blocking is another 21st-century design trend that brings in bright, bold colors to add a little fun to the room. By picking opposite colors or shades for the cabinets and countertops, you create a contrast that adds tons of visual interest. For example, paint cabinets a bright red to pair with ivory and cream countertops. For gray or charcoal granite, bring in hues of electric blue into the appliances and decor. The two-toned look is more daring, but it's a contemporary style that showcases your personality.
Long story short, granite isn't going anywhere. This durable material will last you years. It's also heat and scratch-resistant, so you don't have to worry about damaging countertops with hot pans. In addition to all these functional benefits, they're also classically stylish. With so many variations in color, texture, and pattern, you're sure to find a stone that matches your kitchen's aesthetic and reflects your unique design style. Whether you stick with the classic dark and shiny stone, update it with new finishes, or replace it entirely in favor of a slab with a different color and texture, you can make this material fit the needs of your updated, modern kitchen.
Keep in mind, however, that this is not a DIY-friendly project. This material is heavy, and experts have the know-how to install it safely and ensure the cabinets are strong enough to hold it. Even if you choose to simply refinish the countertops, hire the pros. Granite can be an expensive investment, so it's best to make sure any renovation is done correctly the first time. Every slab is different, so guessing your way through the process is a no-go. Though you have to pay for installation and labor costs, a professional installation ensures you can enjoy your countertops for years and years to come.
Editors' Recommendations