If you have an extra room or basement that you're not utilizing, why not turn it into a luxurious bedroom for your guests to enjoy? Remodeling a room can be expensive — it can be costly, long, and complicated if you hire someone to do it for you. Luckily, there are so many DIY remodeling ideas and tips that will help you breeze through the renovation process. If you're a thrifty homeowner who loves a good deal, DIY remodeling is the path for you. You will be amazed at what you can achieve on your own and how affordable it can be. Check out some great DIY remodel ideas to get inspiration for your own guest bedroom.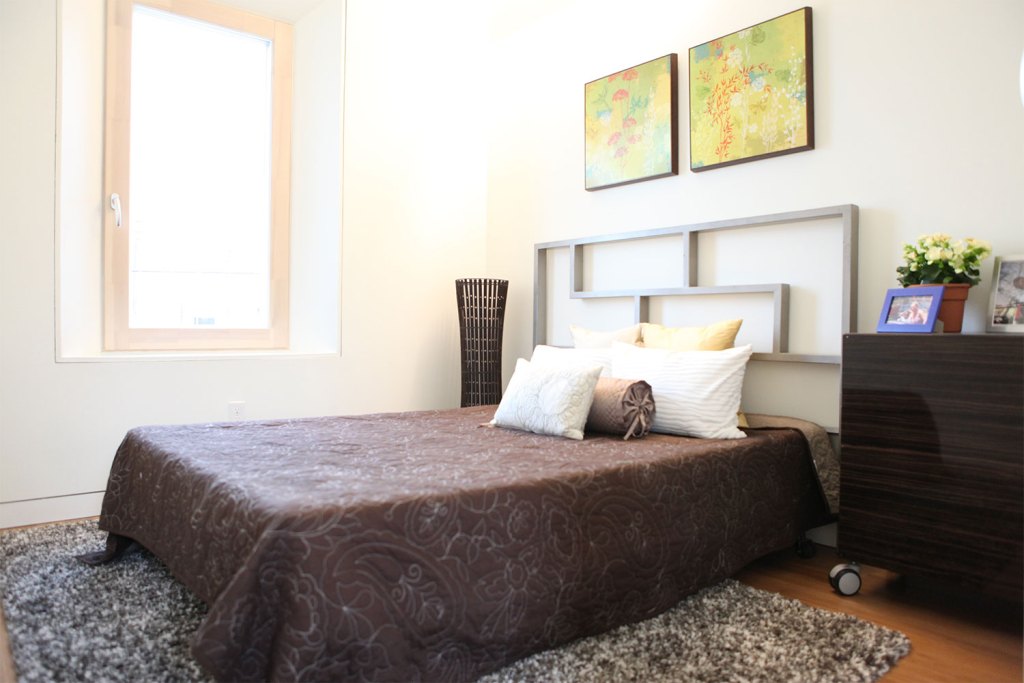 Add character and class with wallpaper
Wallpaper can sometimes have a bad reputation for being old-looking and dingy. These days, though, wallpaper has been designed to be beautiful and classy. There are so many options for wallpaper designs, and you can easily find the best one for your space. Wallpaper is affordable and easy to install yourself. This DIY project can be quick and inexpensive but have a high-end finished look. You can also use wallpaper to decorate a feature wall. Keep the other walls painted and apply wallpaper to the wall behind the headboard of the bed. This is just one way you can use wallpaper to create a beautiful guest bedroom for family and friends.
Paint your walls to add some color
Painting a room is the best way to make it feel fresh and modern. Cool, calming tones are perfect for a bedroom. Create a sense of relaxation and ensure your guests will feel comfortable. Painting a room is very affordable and easy to do. If you've never painted a room before, ask the pros at your local hardware store for tips, or look up a video that covers the basic steps.
Hang wall art
Wall art can be anything from paintings and pictures to fine china and antiques. Choose your wall art based on your design plan for your guest room. The right wall art will make the guest room feel modern and give it some great character. Before you buy anything, look around for pieces you already own. If you love painting or photography as a hobby, use some of your own framed artwork to add some personal touches to the space. The great thing about this DIY project is how fun and creative it can be. Use your imagination and have fun with this project for the best results.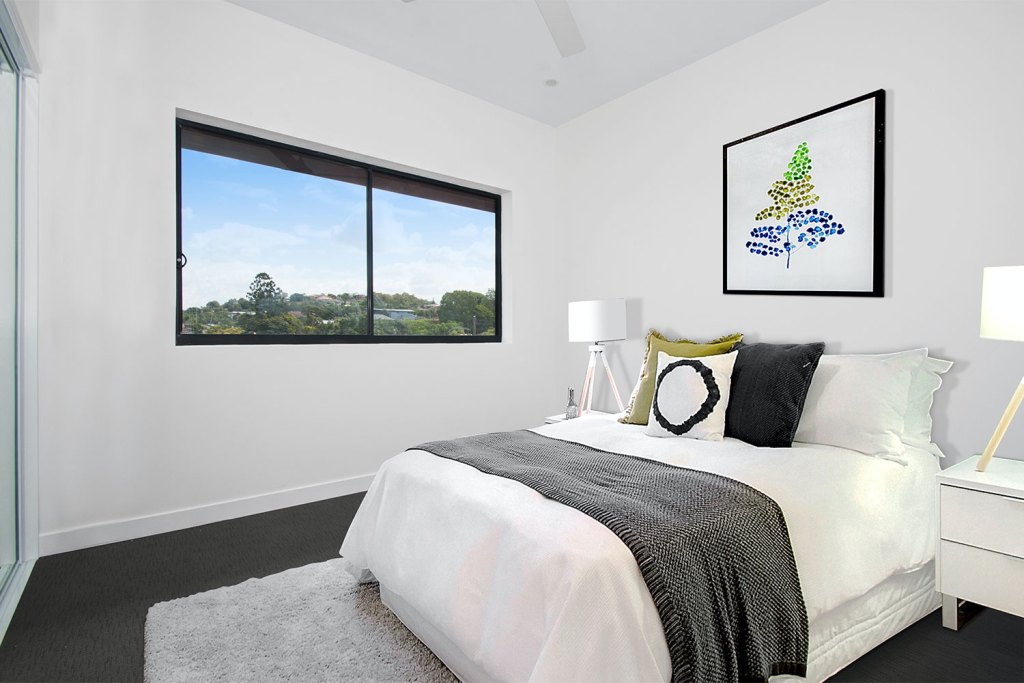 Add sleek window dressings
Window curtains and blinds can have a huge impact on the feel of the room. New window coverings can dramatically change a room. There are many options for easy-to-install rods and blinds. This DIY project is just a matter of measuring your windows and picking out the perfect window dressings. There are a lot of great choices in a variety of designs and styles. If you're a seamstress or a talented sewer, you can even sew your own curtains and save even more money. Whether you install the curtains or make them yourself, this project is affordable and will add a whole new feel to your remodeled guest bedroom.
Update dingy floors
Replacing flooring seems intimidating, and many people believe it needs to be left to the professionals. This is not always the case. There are a lot of great flooring options that are easy to install while also remaining affordable. It all depends on the flooring you are dealing with.
Hardwood:

Hardwood floors can be updated with a little bit of sanding and stain. If your hardwood is smooth but a little discolored, you can easily purchase floor stain from your local hardware store. Dinged-up hardwood could use a little sanding before finishing with stain. This process is extremely affordable and simple. It will make most hardwood floors feel brand new.

Carpet: Old carpet can be dealt with in one of two ways. You can rip it up or deep-clean it. If there is hardwood below your shabby, old carpet, you can easily pull it up and refinish the hardwood with sanding and stain. If there is nothing below the carpet, you can rent a carpet cleaner for a deep clean. Carpet cleaning machines can usually make old carpets look nearly brand new.
Peel and stick tiles:

If there is nothing below your carpet, or you have no official flooring in your soon-to-be guestroom, you can buy peel and stick tiles. They are as easy to use as they sound. With many designs and colors, you can choose from a variety of tiles and install them with ease. They are affordable and can be a fun DIY project.
Impress guests with crown molding
Crown molding is one of the best ways to make a room feel grander. Surprisingly, it can be easier to install than you might think. If you install the crown molding yourself, you can save a lot of money. Crown molding materials are affordable, and you can usually get enough to cover your guest room for under $1,000 (depending on its size). This DIY project takes a little extra skill and concentration, but it's still very doable. It will add a lot of style to any guest room and make it feel complete. The DIY Network shows us how it's done.
Decorate with modern furniture
Lastly, decorate your guest room with modern furniture. Elle Decor shares some fabulous visuals. Chairs and dressers will complete the room, along with a big TV. Make your guest room as luxurious or as simple as you want. No matter what your design plan is, stay true to how you want your guest bedroom to turn out.
Home improvement can really pay off. Using DIY projects to update your current guest room or unused space will add so much value to your home. Use these tips and tricks to create a bedroom suitable for your most beloved guests.
Editors' Recommendations