Keeping your carpets clean and free of spills and stains seems to be a daily struggle. With the use of a good cleaner, you can tackle stubborn food stains with confidence and leave your rug, carpet, couch, and even car upholstery looking good as new. Enjoy the satisfaction of ridding yourself of all stains and breathe deeply again as you appreciate your recently cleaned environment.
The source of the stain is our starting point when choosing the right carpet cleaner. If you're dealing with pet urine, you'll want a spray that not only cleans the liquids, but that also removes the yellow stain and deters your furry friend from doing it again. For health-conscious consumers who prefer all-natural products, our suggestions include solutions for you.
Folex Instant Carpet Spot Remover
Best overall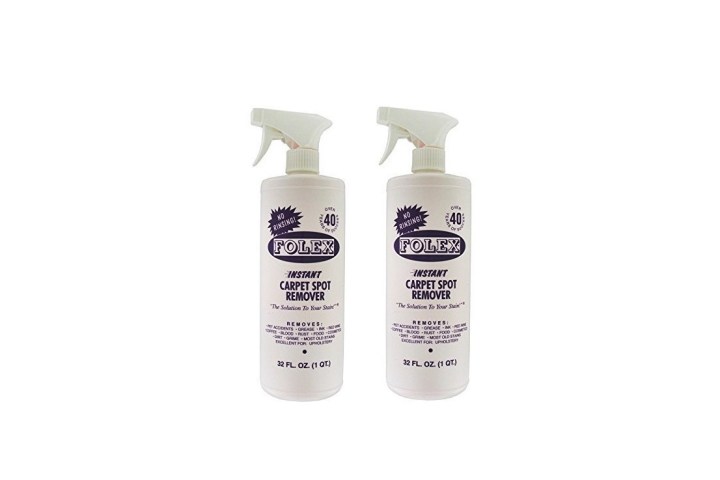 If you want a cleaner that has a bit of a cult-like following, the Folex Instant Carpet Spot Remover is one of the most popular carpet stain removers out there. Food? Check. Pet Urine? Check. Wine spill? Check. This cleaner is a fan favorite with over 40 years of success cleaning the most stubborn of messes.
Woolite INSTAclean Permanent Pet Stain Remover
Best for pet stains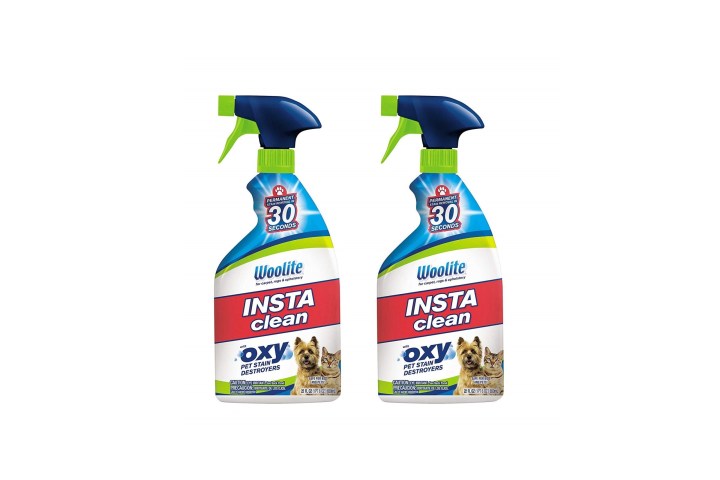 For pet owners, there is only one solution that is strong enough to work. The Woolite INSTAclean Permanent Pet Stain Remover offers superior cleaning performance in under 30 minutes. Oxy pet-stain destroyers in this product work to penetrate the carpet and dissolve odor-producing particles for good.
CarGuys Super Cleaner Spray
Most versatile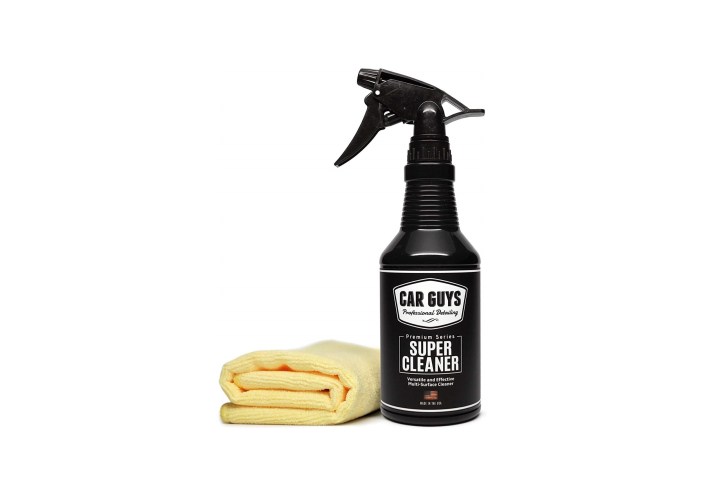 Don't limit your cleaning power to your carpet. Instead, attack stains everywhere with the versatility of the CarGuys Super Cleaner spray. This multipurpose solution is so good that it might replace all of your other spray cleaners. Useful in pretty much any kind of cleaning task, this cleaner has become incredibly popular for its ability to get rid of the toughest, most-adhered stains.
Stop struggling with old carpet stains and prevent new ones from settling into your rugs or upholstery. Our selection of carpet-cleaner sprays is sure to cover all of your bases. All-purpose, pet resistant, and innovative, this curated list is sure to keep your house, car, and furniture looking brand-new for years.
Editors' Recommendations