In the present-day interior-design world, certain notions are controversial and not universally implemented. However, many of these concepts are definitely new and not evocative of prior times. Read through this article to learn about some of the fascinating decor ideas that are popular nowadays.
Mixed materials and patterns
Consider pairing various textures and finishes for a peculiar yet attractive look. The contrasting features of disparate items provide for an interesting line of sight that is far from traditional. Although unexpected, for instance, a plain light wooden table might go well with dark upholstered chairs.
For seating in a living room, thick-knit cushions on wicker chairs could be complemented by plush animal print rugs; similarly, leather couches and shag carpets can make for a good duo.
Even in a bathroom, black-and-white striped towels would nicely accompany pastel walls. Don't be afraid to put uncommon objects in typically neglected parts of a house — think floral wallpaper in a hallway or polka-dot carpet on a staircase. The possibilities in tasteful and refreshing print mixing are endless.
Metal accents
It is fun to make uncanny matches while decorating, but a unifying theme throughout a dwelling is also a nice touch. Sleek metal pieces, though diverse in size and shape, could be a consistent feature to easily implement in all rooms. From black metal and glass accent tables to silver metal light fixtures, metallic furniture often has a sharper outline than do similar wooden items.
Besides their neat appearance, polished metal objects add a decidedly new, industrial aura to spaces. They also evoke other feelings, perhaps due to the "cold" nature often associated with metals or the fact that many metals are reflective. For example, in a kitchen, brushed metallic appliances create a sense of a more open area. To avoid a more medieval look, forego overstating too industrial or ancient of a vibe by limiting the number of metal accents in a singular room.
Brightly colored kitchens
While uniformly neutral colors in kitchens were once the hip norm, many such kitchens honestly look drab. When a room's purpose is to create delicious dishes, why shouldn't the ornamentation in that domain match that level of excitement? A lively, contemporary atmosphere can be achieved with a combination of stainless-steel appliances, corresponding chrome hardware, smooth single-color countertops, and vivid wall paints. The welcoming environment characteristic of a kitchen designed with those parameters in mind is a suitable counterpart to the delectable products that come out of that kitchen.
Coating walls with a brilliant yellow or red hue is a cheery, simple change one could make to begin the process of transitioning the room to a more present-day place, suggests Better Homes & Gardens. Paint walls with bright colors to stimulate creativity and liven up your kitchen area. Contemplate incorporating other tips mentioned herein, like displaying plants or textured dish towels, for a kitchen that is entirely in the now.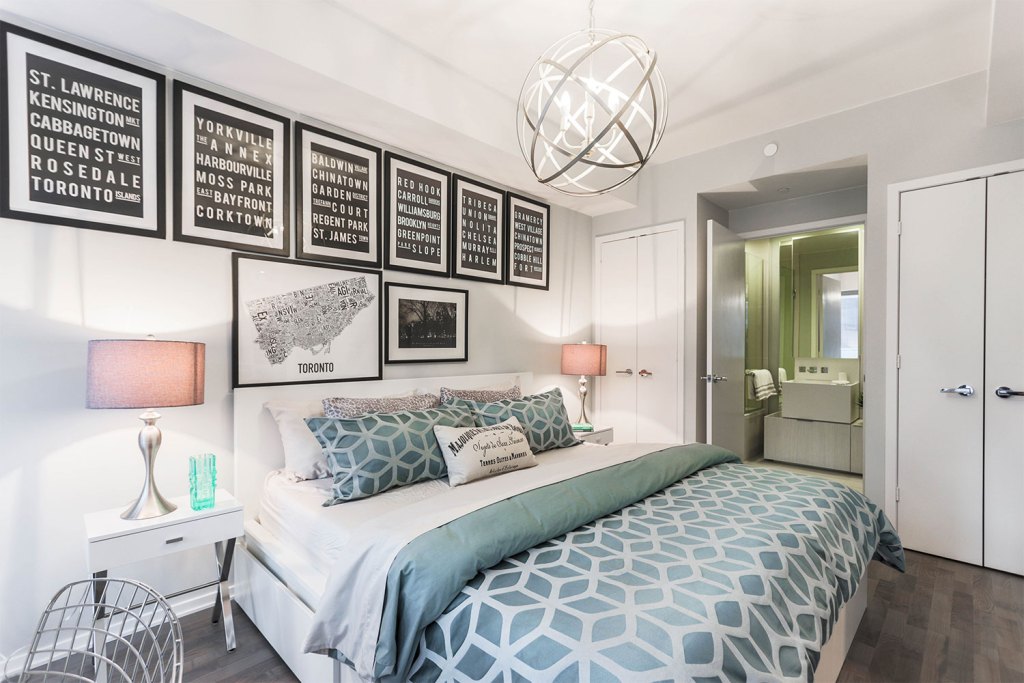 Abstract art and lighting
Avant-garde highlights are great conversation starters that are so multifarious that one can be found to fit in nearly any niche. Unfinished wood lamp shades and oddly shaped metal wall fixtures are just two myriad ways in which abstract components might be invoked in maintaining an aura inspired by current styles. These unique, nontraditional pieces can be positioned somewhere in most rooms of a home with ease. Hanging branched structures may house more than one bulb, eliminating the need to utilize multiple outlets yet potentially giving off the equivalent amount of light.
Abstract fittings might be a key part of sophisticated, state-of-the-art interior design. Indeed, for the utmost feeling of singularity, install futuristically influenced custom-built furnishings. Abstract decorations and illuminated fixtures might be the most distinct furniture specimen in their vicinity.
Asymmetry
Going along with one-of-a-kind adornments and lights, asymmetrical arrangements of objects are a possible quirky alteration that would conform to contemporary patterns. Knickknacks and vases could be provocatively presented on a console table in a foyer as a part of an exceptional entryway to woo guests. Or, line up distinct sculptures that might not usually be shown together atop of kitchen cabinets. Since irregularity is the goal, spending lots of time on perfecting a composition shouldn't be needed.
Nevertheless, be aware of balancing negative space around an asymmetrical alignment. No one portion of any arrangement should be significantly busier than another to maintain visual harmony.
For an exceptionally assorted asymmetrical setup, combine decor ideas mentioned in this article, such as putting plants atop haphazardly placed doilies, or standing papier-mâché animal models slightly off-center in front of a macramé wall hanging.
Natural elements
Placing plants high and low in a house can be a part of living sustainably, a concept that is gaining in popularity as of late. Whether an all-green snake plant or pink orchid is chosen for exhibition, spreading plants out throughout a location freshens it up while also providing for a living and ornamental enhancement. Unlike several other fashion-forward improvements already discussed, plants seem to be one current design concept that is difficult to overdo. As long as the plants are well cared for, feel free to nearly inundate a place with them — perhaps dedicate a gleaming silver shelf in a sitting room to plant display.
To incorporate the latest themes into foliage-storage containers, opt for smooth black or white metallic cans or clear glass jars over ordinary gardening pots or rusted buckets. Also muse on how various plant species can augment a room's overarching motif.
For instance, a crawling ivy would fit well in an elegantly embellished room, but air plants in geometric hanging planters might be better suited for simpler territories.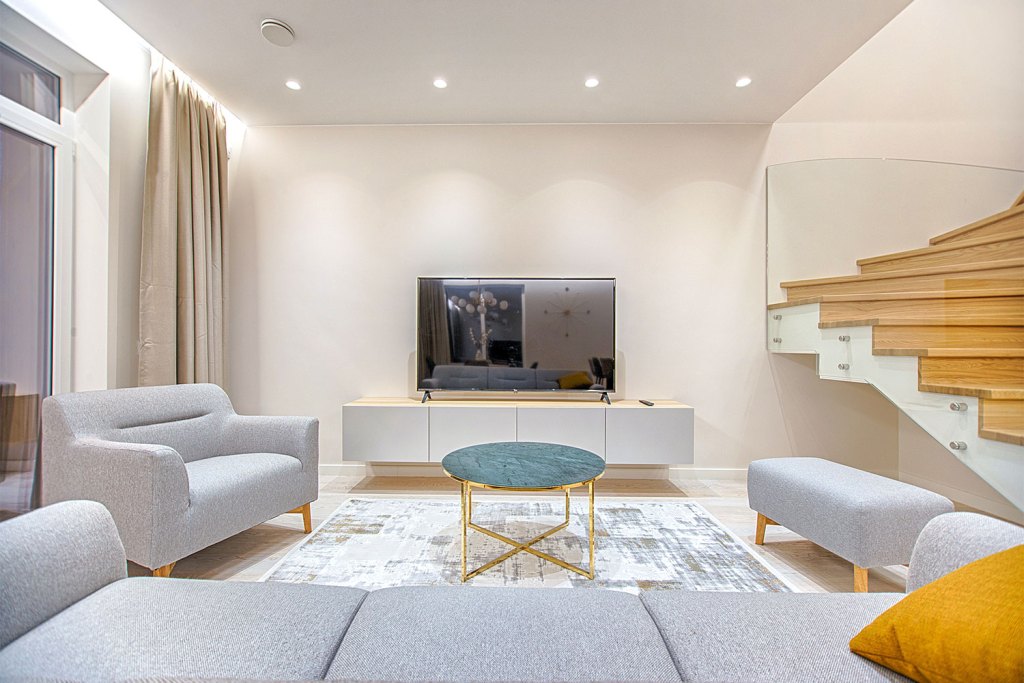 An open layout
Minimalism is all the rage when it comes to modern decor, so the initial image a person gets from a place truly reminiscent of recent times should be clean and clutter-free. Though the spatial distribution of items in a room contributes to the overall look elicited by the area, keeping spaces devoid of loose objects (particularly those that derive from the design elements that are intended to be in that space) is arguably even more important in maintaining an inviting, accessible floor plan.
By taking advantage of invisible storage options and wholly embracing minimalism as a lifestyle beyond an artistic choice, the entire opportunity for disarray can be stamped out of a home.
Editors' Recommendations