When you've got a hallway in need of sprucing up, a bevy of decorating ideas come to mind. But what works best for your specific spot? Read on and see what we've got to pretty up all types of hallways.
Add warmth with a runner
When you have a long hallway, throw down a runner rug for cushion and warmth. One charming variety is the Aidy Tufted Wool runner in blue from Pottery Barn (also available in neutral and charcoal). At 2.5' x 9', the Aidy softens up your hallway, adding vibrant color. *Note: A rug pad is recommended to go with it; sold separately.
Shed some light on the subject
Go for a new light fixture or two to brighten up your path. Dark, windowless hallways can be unpleasant, especially when entertaining guests. Consider one or two pieces or more to lighten things up. Ceiling lights, mounted wall fixtures, or even lamps on hallway tables can work beautifully. This 12-inch ceiling light fixture from Lamps Plus' Natural Mica Collection is covered in ornate scrolls reflecting a mid-century Spanish style. Its dimensions are 12″ W x 3 1/2″ H.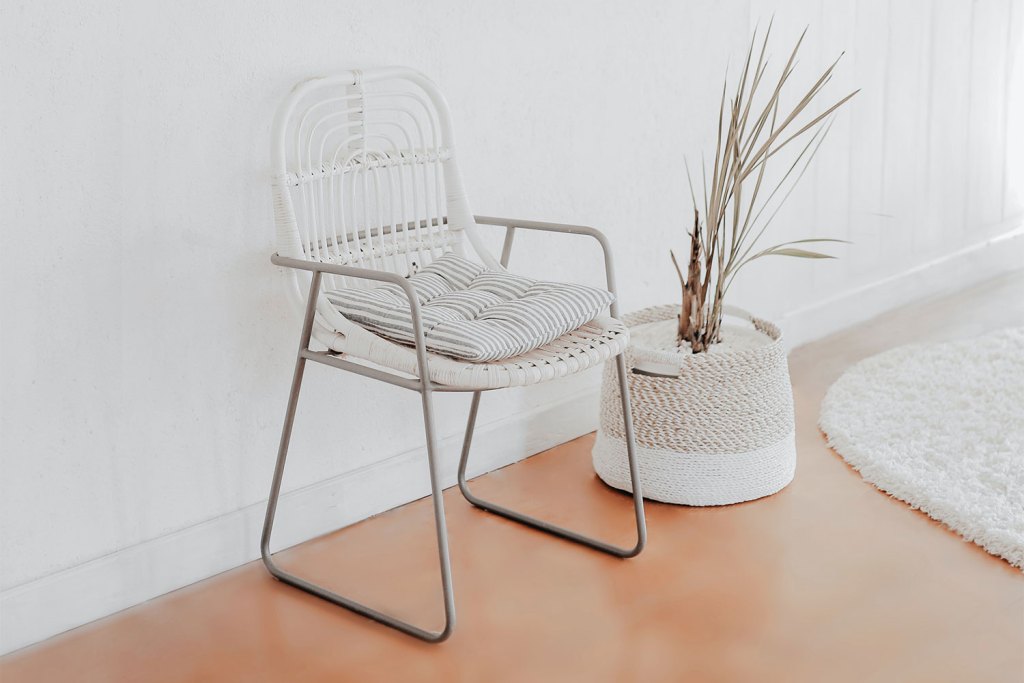 Hook it up
There are numerous, attractive arrangements you can choose from when you want to add coat and hat hooks to your hallway ensemble. These fair trade Overscaled Cast Iron Hooks from Pottery Barn would add a decorative accent to our hallway. Dimensions are 2.75″ W x 6.25″ D x 13″ H, and each order comes with all the screws and mounting hardware you need to hang one hook.
Bring in a bench — and some guests to warm it
A bench can cozy up your hallway with a space for guests to sit while they take their winter boots or spring galoshes off, especially if you add a cushion or two and some pillows. West Elm's Celine Bench is uber cushy, covered in a mineral gray distressed velvet with dimensions of 52.4″ W x 18.7″ D x 23.8″ H. Need something a little more budget-friendly? Birch Lane has a Riston Upholstered Bench with dimensions of 19" H x 49.75" W x 15.5" D in natural wood with a warm tan button-tufted seat cushion.
Create a gallery
Organize your family photos into an eye-pleasing hallway gallery. Crate & Barrel has a set of nine frames to get you started, each in sleek, brushed gunmetal. You'll get two 3-4″ x 6″, four 5″ x 7″, two 8″ x 10″, and one 11″ x 14″ frames with stylish matting. Want something a little cheaper? Target has a 12-piece set, which includes a dozen black frames at 13.1″ x 13.1″, with each one able to hold an 8″ x 8″ photo.
Throw down a door mat
You've got a welcome mat outside your front door, so now you need one inside for your hallway entrance. Perfect for letting Fido dry off next to your shoes, an interior door mat is best when it's thick, plush, and absorbent (bonus points if it's machine washable). Serena & Lily's Sailor's Knot Door Mat is handwoven with coconut husk fibers (for the 30″x 48′ size; there are two other sizes available). Mildew-resistant and moisture-absorbent.
Smooth on some unique wallpaper
Go for something vintage, geometrical, unique, bold, or eye-catching that you couldn't pull off elsewhere. This Blooming Wall Vintage Wallpaper on Amazon is a lovely shade of green with flowers, trees, and birds all over. It's available in a large thick double roll, 20.8′ x 11 yards long, covering a full 57 square feet.
Not into wallpaper? Try a stencil wall
For another gorgeous look in your hallway, you can get a similar Wisteria Vine Wall Stencil on Amazon. Pattern size is 21″ W x 31″ H, is reusable, and won't damage your walls. Use any colors you wish, and this classic design looks right at home.
Set up some organization
Whether your household comprises children, students, young adults, or grandparents, you can never go wrong with a little hallway organization. Pottery Barn makes the Livingston Entryway Collection Shoe Storage Cubby to keep all shoes off the floor and in their own areas so no one trips over them. (Add a coat rack or mirror with hooks at an additional cost).
Mount a mailbox
Keep incoming and outgoing mail clutter to a minimum when you mount a mailbox on the hallway wall. Wall35 has a Wall-Mounted Chicken Wire Organizer to help with this (there are three larger sizes, as well). Now, you won't forget to mail your cousin's birthday card, and nobody will lose track of their bills — they're all in one place.
Not enough ideas? How about these, then?
Let there be ledges
West Elm makes floating wood shelves and display ledges like this one at 4 feet long. Put your favorite sculptures, framed artwork, vases of fresh flowers, and more out for guests to admire.
Add a cool console table
Pier 1 has a Modern Farmhouse Gray Wash Console Table (also available in Stone, Dark Walnut, White Oak, and Rustic Oak), ideal for your hallway decor. Adorn it with your favorite knickknacks, have a place to stash mail, add a basket of seashells or rose quartz, or bowls of potpourri — whatever your hallway calls for. Its dimensions: 46″ W x 12″ D x 30″ H. Light assembly required.
Tile the floor
Apply some hard-wearing tile for a high-traffic hallway. Houzz has a gorgeous set of 25 Elm Ceramic Wall and Floor Tiles in Gray. Covers approximately 11 square feet. Ea

ch tile measures 7 3/4″ x 7 3/4″.
Make an "under-the-stairs" nook
Place some plants around
Create a plant-filled sanctuary in your hallway when you purchase a variety of greenery. Bloomscape offers fully grown potted plants for delivery nationwide, with orders over $50 shipping free of charge. Best-sellers include the impressive Monstera with large tropical leaves and your choice of five container colors.
Add some interesting art
Ten Thousand Villages supports artisans around the world with fair trade shops both in person and online. This Love is All Around You wall hanging is hand-embroidered 100% cotton from India and makes a great reminder to a family with children that love is never far. Measures 40 square inches.
Make the hallway look larger with a mirror
Mirrors make every room seem larger, and your narrow hallway will follow suit when you hang this stunning Large Round Natural Wood Wall Mirror from World Market. With a frame made of acacia wood, the mirror measures 30″ diameter x 3″ D, and weighs 40 pounds.
Use varied tiers
Create some interest with multilevel shelving like this Triple Hanging Shelf from Iron Accents. This rustic beauty offers a metal and wood display for your plants, pictures, and other decor. Measures to dimensions of 39.5″ W x 5″ D x 29″ H.
Want more? Take a look at some of our affordable wall decorating ideas so you have even more inspiration as you spruce up your hallway.
Editors' Recommendations