Create impressive lighting designs and change the look and feel of your space. Bring warmth and charm and take advantage of the natural features of any space. Hanging ceiling lights are a great way to make a high-ceiling living room feel cozier, or create the illusion of more space by changing the lighting in any room. Get started with the best suggestions.
One of the easiest interior design features to be overlooked, ceiling lights can truly transform your home. Highlight your dining table or separate the open space of a loft just with light. Make every room more inviting and useful with a quick facelift and go from boring to beautiful with this curated list of options.
Westinghouse Stella Mira Chandelier
Best overall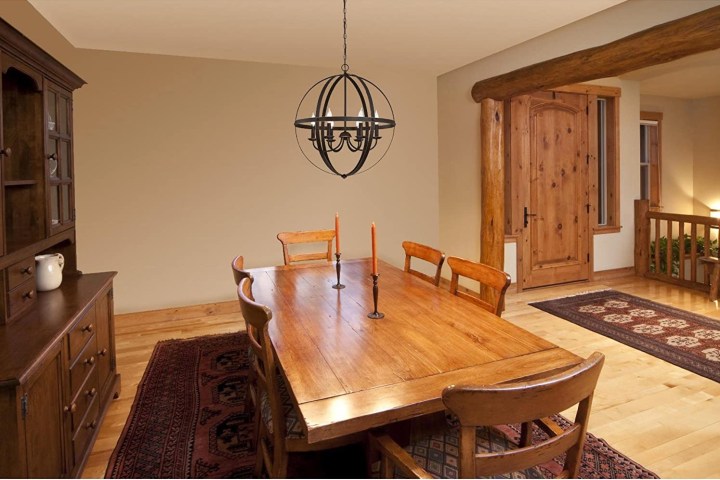 Elevate the decor of your dining room with a functional statement piece like the Westinghouse Stella Mira Chandelier, a six-fixture ceiling light that brings a vintage vibe with its oil-rubbed bronze finish. The exposed filament bulbs are a great complement to the industrial design that inspired this retro-looking, metal orb. It's ideal for creating a sense of openness in any room.
Globe Electric Flush Mount Ceiling Light
Best solar ceiling lights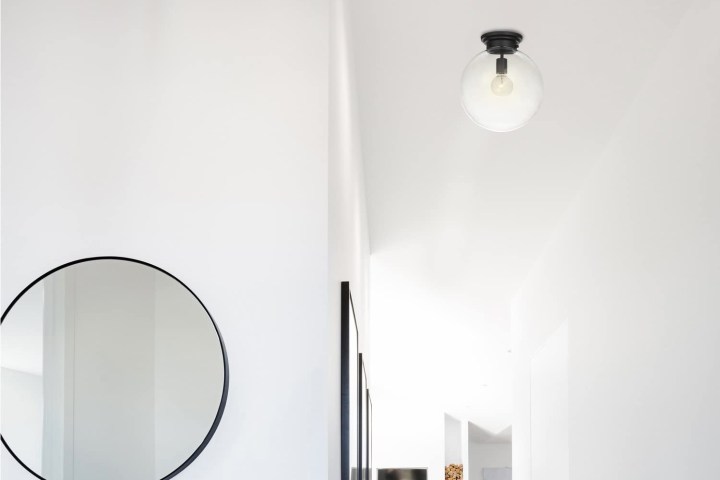 If you want a vintage yet understated lighting element for your kitchen or living room, the Globe Electric Flush Mount Ceiling Light is a lovely, fully dimmable option to bring an elegance to the ceiling light. The clear glass shade combined with Edison bulbs gives you a lot of character without being overpowering.
Youtob LED Ceiling Light
Best value ceiling lights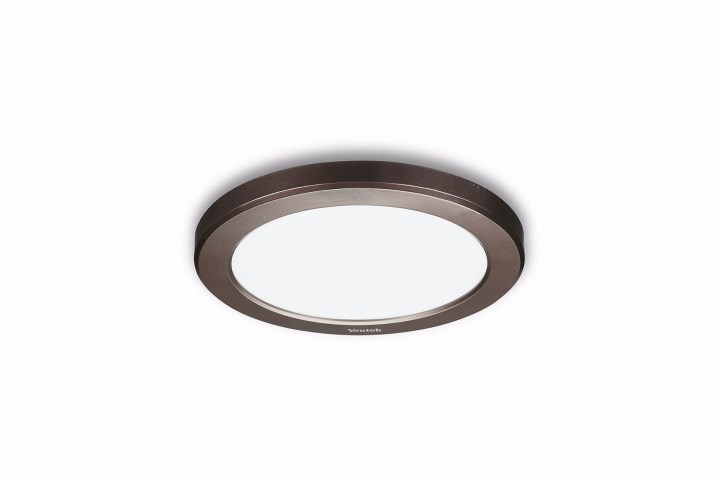 Now you can access the sophisticated look of sleek flush mount ceiling lights without breaking the bank. The Youtob Ceiling Light with Adjustable 3 Colors is the top value option for the amazing set of features, quality, durability, and price. The ultra-bright light of 1500 lumens beams in three different temperature options for added convenience.
Shaping the lighting of your house is a powerful and often overlooked way to change how you perceive the dimensions of a space or interior. Make a room look bigger or a corner more inviting with the options in our specially curated list. We are sure your next dinner party guests will be asking what you did to improve your home's look and feel.
Editors' Recommendations